Cordyceps Currently very hot in the market of pharmaceuticals, functional foods. People use cordyceps to treat diseases, improve the body. In recent times, the need to use cordyceps is increasing. Therefore, many different ways of packaging cordyceps emerged. Today's post, Ganoderma dedicated to sharing 4 things to know about wooden box cordyceps. You can take some time to learn together about the issues related to this product.
1. What is Cordyceps in wooden box?
Cordyceps wooden box is just another term for cordyceps packed in luxurious wooden boxes. Cordyceps placed in a wooden box not only provide a beautiful product appearance. The packing of cordyceps in wooden box also helps to protect the quality of cordyceps. The box is designed to be sturdy, not affected by external forces. Therefore, the cordyceps inside will not be damaged, deformed or broken.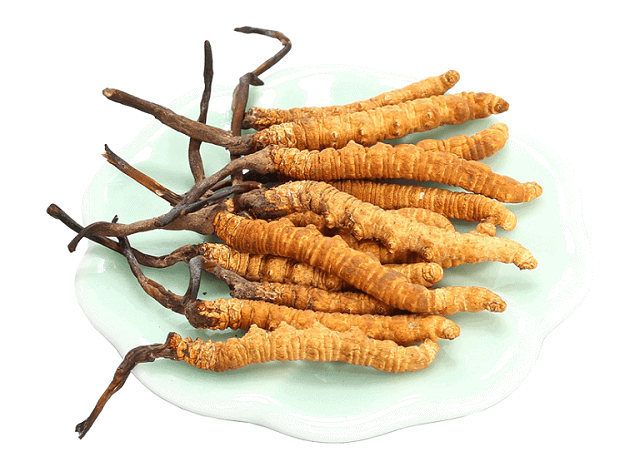 Design of wooden boxes of cordyceps is quite beautiful. Therefore, buyers of cordyceps in wooden boxes can be used as exhibit for Tet holidays, as gifts, for visiting patients. Cordyceps products wrapped in wooden boxes will show the luxury and value of medicinal herbs.
+ Note: Things to Know About Expensive Cordyceps
2. Cordyceps in wooden boxes there are many types?
Cordyceps market is quite diverse today, the form of cordyceps packaging in wooden boxes is applied by many businesses.
In wooden boxes, cordyceps can take the following forms:
Packing cordyceps in wooden boxes will usually be dried cordyceps. Cordyceps placed in a wooden box will not be affected by external damage or break. Not only that, dried cordyceps placed in a wooden box will not be moldy by water or moisture, won't be attached to dirt and easier to transport. Cordyceps in a wooden box as a gift is also more luxurious.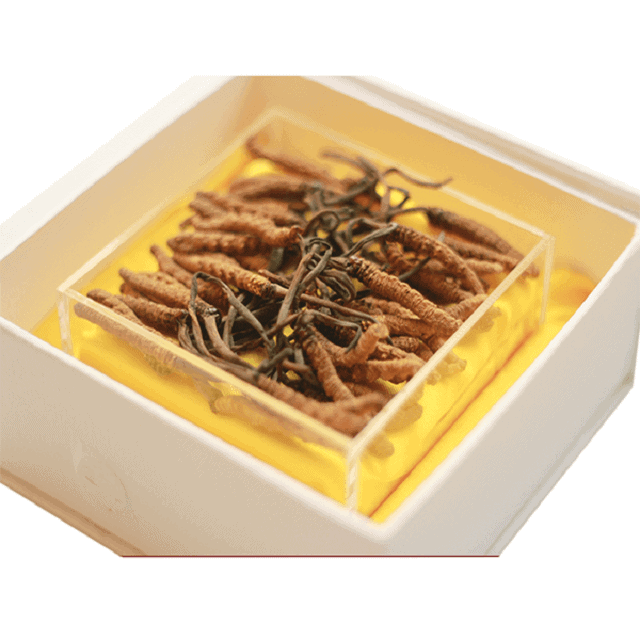 Cordyceps after being pulverized, usually packed in aluminum bags. To make the product more luxurious, protect the aluminum bags from outside influences. Manufacturers also choose wooden boxes to pack products.
For capsule-shaped cordyceps, a plastic vial is ready to store or close in the blisters. However, placing cordyceps in a wooden box will still increase the value of products, beautiful face as gifts for Tet. The cordyceps inside are also protected.
Currently, cordyceps processing into water can be packed in bags, in glass jars. Wooden box design helps protect glass jars, cordyceps water packages are not impacted by external forces to make tanks, pierced objects. The advantage when displaying cordyceps in water in wooden boxes is for gifts, gifts are very luxurious.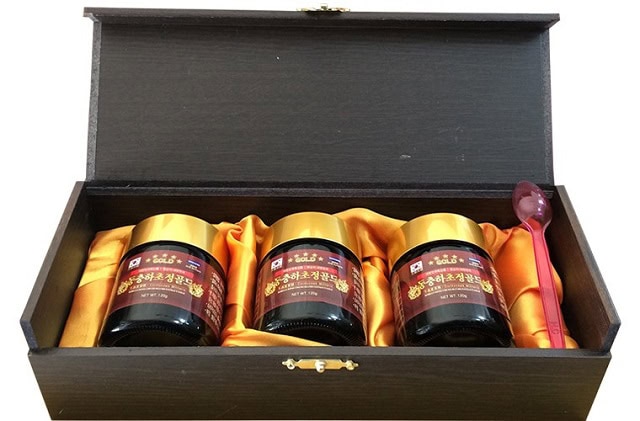 + Note: Some Cases Do Not Use Cordyceps
3. The use of cordyceps in wooden boxes
Cordyceps in wooden box inside can be cordyceps 100% or cordyceps combined with other medicinal ingredients such as: Ginseng flexible, deer velvet, Ganoderma, bird's nest, honey ...
The uses of cordyceps in wooden boxes include:
Enhancing the body, improving the health of people who are debilitated and tired.

Support to improve the physiological health for both men and women.

Treatment of kidney diseases.

Assist in the treatment of chronic diseases.

Cordyceps helps to rejuvenate, prevent signs of premature aging.

Supporting treatment of respiratory diseases.

Improve cardiovascular health, circulatory system.

Treatment of diabetes.

Help the body absorb nutrients, improve the digestive system.
Although cordyceps are good, users need to go to reputable suppliers to ensure product quality. In particular, when buying cordyceps wooden box, you need to pay attention to the price, do not buy cheap pharmaceuticals, do not rush to decide and buy the wrong product expensive price.
4. Where to buy quality cordyceps wooden box?
To buy the best quality Vietnamese cordyceps wooden box. You can find it Ganoderma.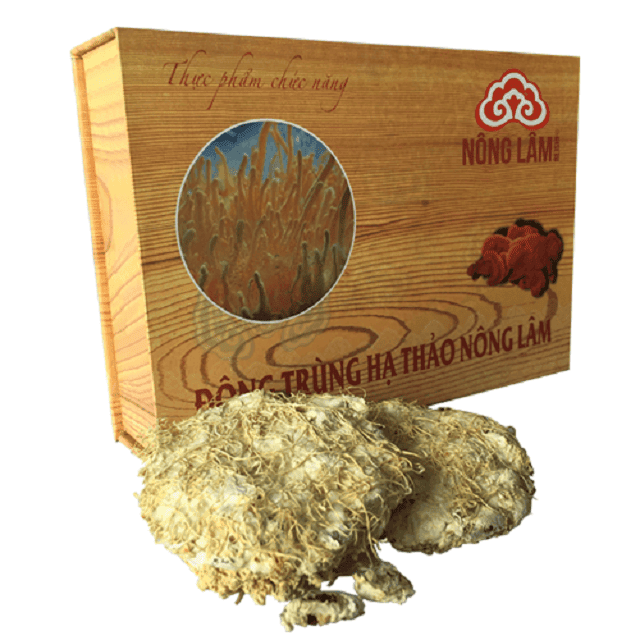 Our team of experienced engineers is committed to bringing customers the best quality cordyceps products. We are committed to selling products at market prices, with policies to protect customer interests.
To find out more information related to cordyceps, you can visit website linhchinonglam.com.
Related posts