Someone said, cordyceps alcohol like a "savior" for a gentleman who is having problems with the bedroom. Therefore, recently many people have been searching for cordyceps to soak in wine with the desire to regain their "courage". According to Oriental Medicine, cordyceps alcohol is not only "elixir" in the treatment of physiological impairment, it also brings many other benefits for users' health. Today, Ganoderma Will spend this article to share with you 5 things to know about cordyceps in wine immersion. The delicious cordyceps wine and how to soak. Today's article is interesting, isn't it? Do not rush through the article.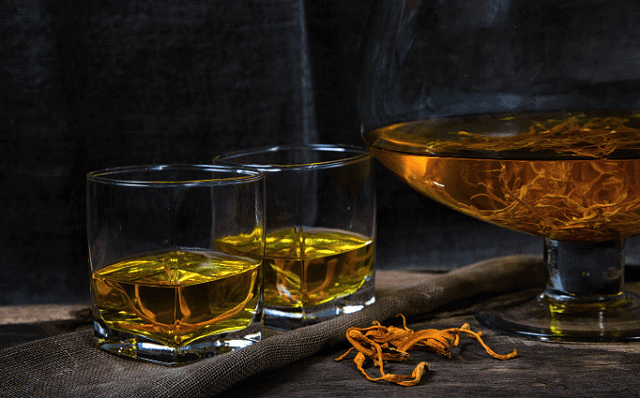 1. The effects of cordyceps alcohol on health
Unlike the wines we drink every day, it's only harmful but not beneficial. Cordyceps soaked in cordyceps is considered a valuable remedy in treating:
People with low resistance, want to improve the physical and mental well-being, refreshing and lucid.

Men use cordyceps alcohol to enhance physiological health, support treatment of sperm, impotence, premature ejaculation, increase sex time, create a spirit of excitement ...

Support to improve and maintain the circulatory system always operates stably.

Regulate blood pressure, very good for people with high blood pressure.

Reducing the amount of Cholesterol in the body, helping to regulate blood sugar, combating atherosclerosis.

Good for people who have cardiovascular problems.

Inhibiting harmful microorganisms, inflammation, antibacterial.
The most popular object to use cordyceps is men. Cordyceps alcohol also has another advantage that is quite easy to drink, does not cause poisoning, dizziness, dizziness or nausea. However, you should not abuse cordyceps alcohol because it can be counterproductive if used too much.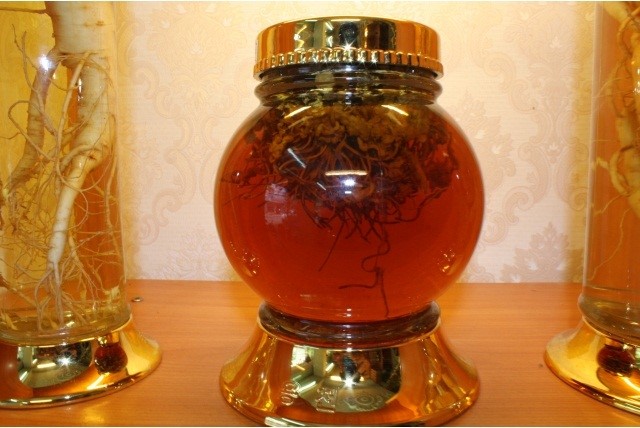 + Note: Things to Know About Whole Cordyceps
2. The best alcohol-soaked cordyceps
Currently, there are many types of cordyceps available in the market, such as:
Fresh, dried Cordyceps

Cordyceps fresh, dried fruit.

Cordyceps powder.

Cordyceps tablets.

Cordyceps in water.
However, for the processing of cordyceps liquor, the cordyceps and whole cordyceps are the most commonly used.
3. Is cordyceps alcohol a miracle?
Soaking cordyceps wine is one of the simple, time-saving ways of processing and still bringing great uses in treating diseases and nourishing the body.
However, the misconception that cordyceps wine is a "panacea" and allowing themselves to abuse too much, arbitrarily used for all subjects will have many consequences.
Cordyceps soaked only promote its use when you use the right way and the right dose. With cordyceps soaked, you should not use more than 30ml per day, especially to be divided into several drinks a day.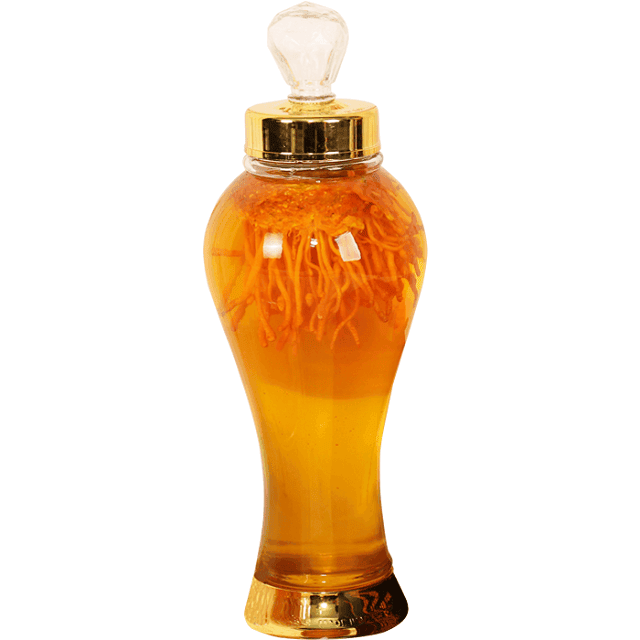 + Note: Is it OK to Use Cordyceps Continuously
4. The best cordyceps wines
Pure cordyceps liquor soaked
The raw material to be prepared is white wine, dried 10g of cordyceps in the wild. Put all ingredients in soaking, cool place for about 1 month can be used.
The main uses of alcohol are to improve the physiological health of men and women, circulation of blood, help mental clarity, cure asthma, kidney damage.
Cordyceps liquor soaked with goji berries
You need to prepare 30g dried cordyceps, 300g dried goji berries, 1 liter of white wine. All raw materials after preliminary processing will be put into a covered glass jar, kept in a cool place, not exposed to direct sunlight. After 30 days can use.
Cordyceps wine soaked with deer velvet
You need to prepare 30g of dried cordyceps, 20g of velvet flavor, 1 liter of white wine and a bottle of wine soaked.
Note: Deer velvet should be semi-processed, hairy, soaked through ginger wine. Alcohol soaked in glass bottles for about 30 days can be used.
Soak cordyceps wine with ginseng
Ginseng and cordyceps are both rare and precious herbs for health. To soak this wine you need to use 20g cordyceps, 20g Korean dry ginseng, 1 liter white wine.
Cordyceps alcohol soaked ginseng in a glass jar tightly closed after about 30 days can be used.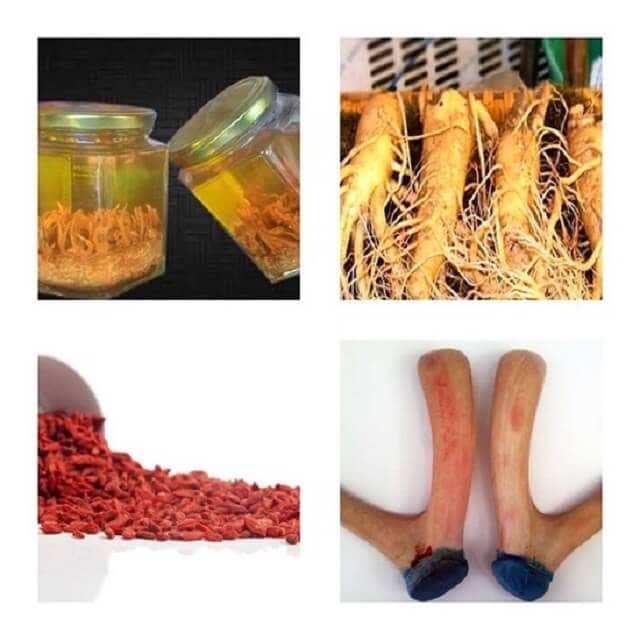 + Note: How To Properly Store Cordyceps
5. Where to buy cordyceps good?
Knowing the effects of cordyceps alcohol, many people have decided to own the best quality cordyceps wine for themselves. However, to buy standard quality cordyceps in the Vietnamese market is increasingly difficult. You can contact us Ganoderma To own quality cordyceps at an affordable price, the interests of customers are always guaranteed.
Related posts