Skin pigmentation not only makes the beauty of women less beautiful. Some parts of women's confidence vanished. More seriously, this is a sign that the skin is starting to age. On the market, there are many products available to treat skin pigmentation. However, in terms of effectiveness, few products surpass Ganoderma.
What is melasma? Why melasma is an enemy of women?
Melasma is the brown spots that appear on the surface of the skin, the most prominent is the facial skin. This condition occurs more often in middle-aged women, aged 35 and over.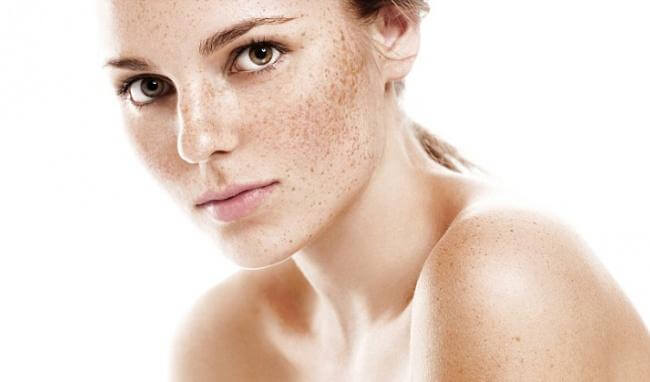 Melasma often appears when women turn into middle age
Skin pigmentation appears due to strong active melanin melanin cells. The more skinny the body, the more burnt the skin grows. Although this is not a disease, it makes women lose confidence and youthful appearance.
His father had a saying: "Best body, second skin". Indeed, there will be no women confident, happy if your face appears too many ugly pigmentation, right? So, how to eliminate them here?
The book of Shennong god in ancient manuscript notes that Ganoderma is a crystallized herb of heaven and earth. Ganoderma has many useful effects. In addition to health care, Ganoderma is also used to care for the beauty of the emperors.
Based on that useful document, Linh Chi Nong Lam - Nguyen A member of the Incubation Center for Technology Enterprises in Nong Lam University in Ho Chi Minh City has conducted a lot of interesting research on Ganoderma.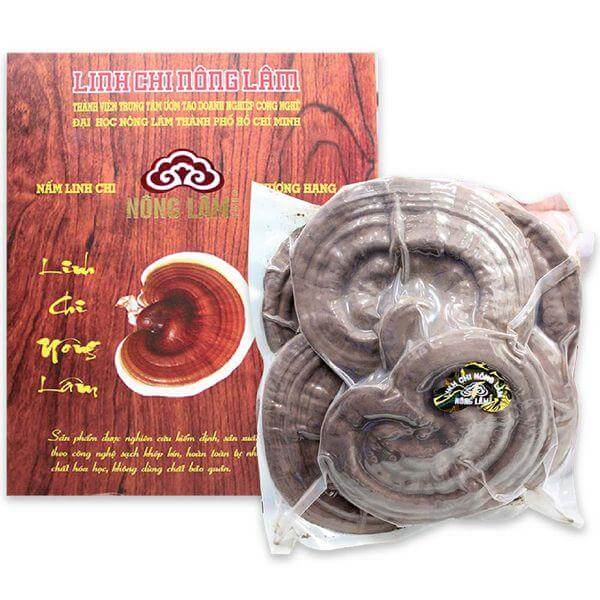 Ganoderma is a melasma product used by many women
The research results are as expected, Ganoderma not only cures but also helps people to preserve youth. Even the skin melasma can be overcome effectively
The reason, Ganoderma works Can treat skin pigmentation because in their composition contains 119 trace minerals. In particular, some minerals such as germanium, chromium, vanadium ... are able to prevent allergies, aging, cancer, protect the structure of the cell nucleus.
Along with that, the anti-gemanium elemental components and organic compounds polycaccharides and triterpenoids will help skin cells resist oxidation. The skin gradually regenerates, whitens and fades dark spots.
Ganoderma melasma can retail? Where should buy reputable, reliable?
Ganoderma Ganoderma is currently a very useful product to treat skin pigmentation that you can choose. If used regularly, Ganoderma Lucidum will prevent the accumulation of slime under the skin. At the same time, promote blood circulation, recover the damage caused by harmful radiation. From there, helps the skin detoxify quickly and anti-aging.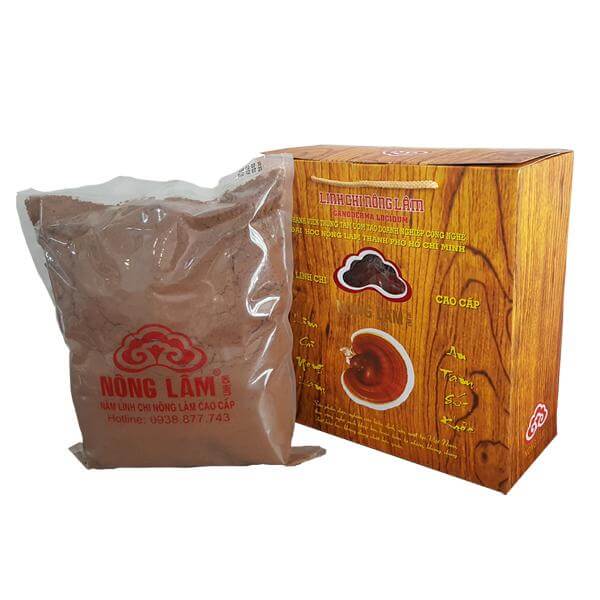 Ganoderma Ganoderma has been certified Safe Quality CCI 2015
Products are currently wholesale and retail at all agents in 63 provinces and cities across the country.
To make it easier to buy genuine goods, you can access the website: https://linhchinonglam.com or Advice Hotline 028.7107.6668 – 0938.877.743.
Tell you how to use Ganoderma - Extremely effective formula to treat skin pigmentation with Ganoderma
To get all the medicine or melasma from Ganoderma, you should look for quality reishi mushroom products. Avoid buying counterfeit and shoddy goods because they often contain preservatives or have lost their effect.
The product we recommend you to choose is Ganoderma Ganoderma.
Here are some formulas to treat skin pigmentation with Ganoderma Ganoderma that you can apply:
Method 1: Treat skin pigmentation by drinking Ganoderma juice every day
Using 20g Ganoderma Ganoderma, boil with 2 liters of filtered water for about 30 minutes to dissolve the substance of the mushroom in water. Ganoderma residues can be reused 2 times, 3 times.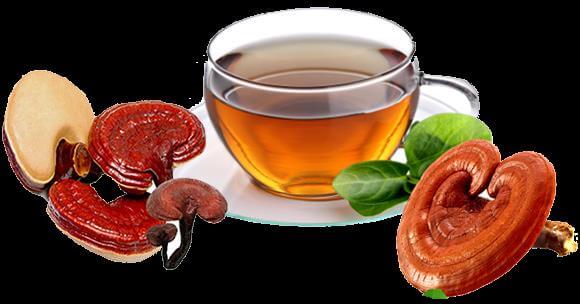 Ganoderma juice is not only used to treat skin pigmentation, but also for health
This remedy helps detoxify the liver, regulating the body from which improves skin pigmentation from deep within. Continuous drinking for 1 week will begin to see significant effects.
Note that Ganoderma boiling water to where to drink it all day. Do not use at the same time for many days.
Method 2: Make a mask to treat skin pigmentation from Lingzhi powder
In addition to drinking mushroom water to cure inner skin pigmentation. You can also treat skin pigmentation from the outside by using a mask from Ganoderma powder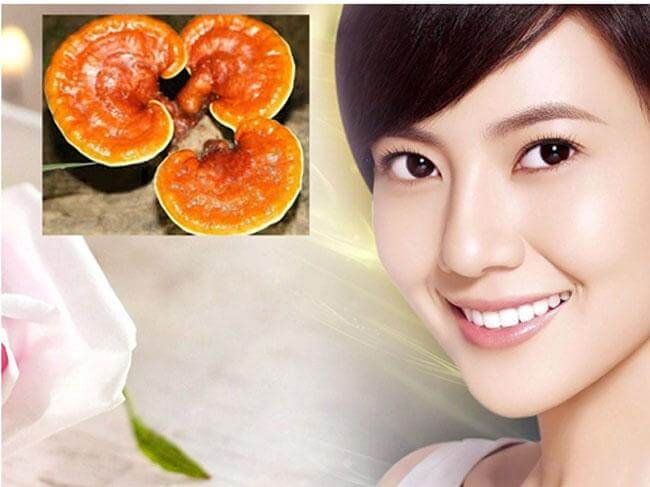 Melasma mask from Ganoderma should be used at night before going to bed
How to do the following, you use 5g Ganoderma Powder Ganoderma mixed with 200ml of rose water. Then evenly apply to face and gently massage to penetrate deeply into skin. Hold for 20 minutes then rinse with clean water.
Method 3: Treat skin pigmentation from a fruit mask combining Ganoderma powder
You can also treat skin pigmentation by combining Ganoderma Ganoderma powder with pureed fruits. Like pineapple, watermelon, avocado, lemon, ....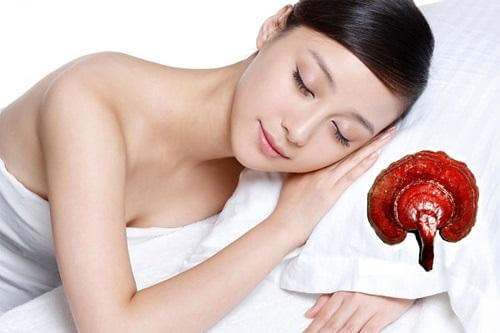 Women should note that the mask should only be used to treat melasma from Ganoderma 2-3 times / week
The bromalic acid found in these fruits will help you exfoliate the exfoliant skin that is darkened on the outside. At the same time regenerating new skin, helping the appearance become more radiant.
In addition to the above, here are some good tips to help women beat skin pigmentation with remedy in oral application from Ganoderma Ganoderma. Then you can refer to the article about himalaya salt rock savior of health and beauty for more knowledge and choice. Be persistent to get the best long-term effect.
In addition to using Ganoderma, women should also note: Limit skin exposure to direct sunlight. Regularly eat fruits, vegetables, drink plenty of water to help the body detoxify better.
Wishing you always beautiful, successful and happy!
See More Articles:
People With Diabetes Use Ganoderma
Ganoderma Relieves Stomach Pain
How Breastfeeding Women Should Use Ganoderma
Related posts