Nowadays,
Coconut oil is claimed to be the best vegetable oil, nutritionally valuable to health and beauty.
Once upon a time, coconut oil was blamed for unhealthy oils because it cured saturated fat. Luckily, the most recent studies oppose previous reports that coconut oil is the cause of coronary heart disease.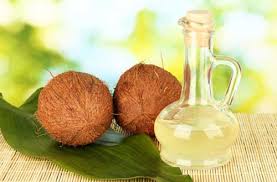 To this day, scientists continue to research to learn about the benefits of pure coconut oil for health. A new, progressive study has just been successfully carried out in Sri Lanka, led by Professor Kapila Seneviratne and his colleagues at Kelaniya University, who point out that pure coconut oil has properties that can be treated and prevented. prevent many diseases.
Professor Kapila Seneviratne said "We conducted a study of the ingredients contained in coconut oil - as well as olive oil - the phenolic antioxidant known to reduce the risk of coronary heart and heart disease." It took 5 years for Professor Seneviratne's team to analyze the ingredients in virgin coconut oil. Today, their research results are published on many global websites.
The study refers to three types of coconut oil: virgin coconut oil, coconut oil, etc. and manual cooking coconut oil. The study also found that the fat-free portion of coconut oil contains compounds such as phenolic-antioxidants, which can reduce the risk of coronary heart disease. However it is important to know the type of oil used for the study because depending on the extraction method, the phenolic content of antioxidants may vary.
Unlike olive oil, which has been a long-standing industry in many countries, many studies have shown that coconut oil is completely new and contains many nutrients, so it takes more time to analyze. According to Professor Seneviratne "We confirm that virgin coconut oil contains many phenolic complexes that are not found in olive oil and vice versa. All of these complexes have antioxidant effects. "
Source: http://www.thevirgincoconutoil.com/
FARMING AFFILIATES
CREATIVITY AT THE CENTER OF TECHNOLOGY ENTERPRISES
 HCMC AGRICULTURE UNIVERSITY HCM
Number 14, Street N1, Kp. 6, P. Linh Trung, Q. Thủ Đức, Tp. Ho Chi Minh
(Inside Ho Chi Minh City University of Agriculture and Forestry)
Phone: 028. 7107 6668 - 0938 877 743
Related posts