Ganoderma juice for how long? This is definitely the question of many people because the most common use is to use Ganoderma to reduce water and make tea. Ganoderma is a universal remedy, easy to prepare, convenient to use and extremely effective. Boiling Ganoderma is the way many people apply. However, Ganoderma juice for how long is not everyone knows.
Ganoderma juice - all home remedies
Ganoderma was originally considered to be the quintessence of heaven and earth, in the past only kings could use it. Each reishi mushroom product contains up to 119 pharmaceutical substances, helping the body replenish nutrients. Whether improving health, healing or beauty, Ganoderma is promoting superior use.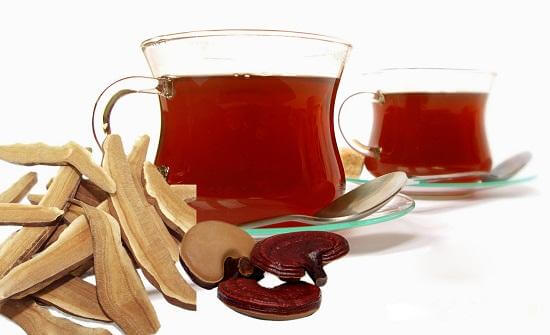 Ganoderma juice gives the body a lot of unexpected health benefits
Today, Ganoderma has been used more commonly. With reasonable cost and outstanding efficiency, Ganoderma is a product that many people look for.
Talking about Ganoderma processing, there are many ways but Ganoderma for drinking water is still more popular. The method is very simple, you just need to use Ganoderma sliced, put in clean pot of water. Boil for about 30 minutes to dissolve the active ingredients in the mushroom, allow to cool and use.
Ganoderma juice for how long?
Through the survey, we found that there are up to 70% of Ganoderma boiling water in 1 day in large quantities. Then bottled, put in the refrigerator for 1-2 days. Because they think this approach will save time and effort. Moreover, Ganoderma in the refrigerator will be easier to drink.
So, is this method really scientific or not? Ganoderma juice for how long?
According to the sharing of Linh Chi Nong Lam - Nguyen Member of the technology incubation center of Nong Lam University in Ho Chi Minh City. Boiling Ganoderma water and putting it in the fridge to save for use is an unscientific way. Although convenient but accidentally made Ganoderma effect gone. This is a mistake many people make today.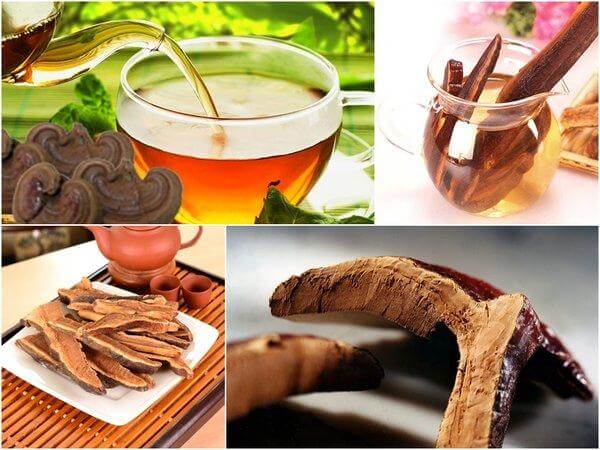 Ganoderma juice is used to warm, cool or cold
The reason is explained by Ganoderma components contain nearly 200 active substances good for the body. Therefore, Ganoderma juice after decoction will become a multi-component system. Each substance in this system will result in a different chemical reaction. After the reaction occurs, they will sink to the bottom, turning into a chemical material that is very difficult to dissolve in water. The longer the time for Ganoderma juice is, the more nutrients it takes away.
Besides, Ganoderma juice for a long time is an ideal environment for fungi, bacteria, microorganisms ... to invade and develop. The use of mushroom water at this time only harmful but not beneficial.
Ganoderma juice if mold is also produced aflatoxin. This is a toxic substance that may cause cancer. Users need to be very careful.
See more articles:
Physiological Treatment From Lingzhi
Top 13 Benefits Reishi Mushroom With Health
How to preserve Ganoderma water properly?
In order to preserve Ganoderma water properly, Linh Chi Nong Lam - Nguyen The member of the Incubation Center for Technology Enterprises in Nong Lam University Ho Chi Minh City has some tips for you as follows:
-So Ganoderma water should drink as soon as the water has boiled, the water is still warm or has cooled down. It is best to use just the right amount of water each day.
- Ganoderma juice should be kept in a cool place or in the refrigerator. Avoid the case of bacteria attack that makes the mushroom juice sour or smells rancid or stale.
Ganoderma juice should not be used overnight to avoid loss of substance
- If Ganoderma juice is left in the refrigerator for more than 1 day, Ganoderma juice will gradually lose its substance. The use of mushroom water will now be useless.
- Your work is too busy, so you can not boil Ganoderma juice every day. If this is your problem, buy yourself a thermos bottle. You just need to put a few slices of Ganoderma in, pour boiling water, cover and you have an instant nutritional product already.
+ Fun question: Quiz you how many types of Ganoderma? (Suggestions to answer here)
Ganoderma should buy where reputable, reliable
Ganoderma is a fake product a lot nowadays. With sophisticated and modern forging technology, it is very difficult for consumers to distinguish true fake mushrooms if only seen with the naked eye. The consequences of using fake Ganoderma bring not only allergies, diarrhea, digestive disorders but also serious liver toxicity.
Connoisseurs, probably familiar with Ganoderma products This is one of the most prestigious brands in Vietnam market today.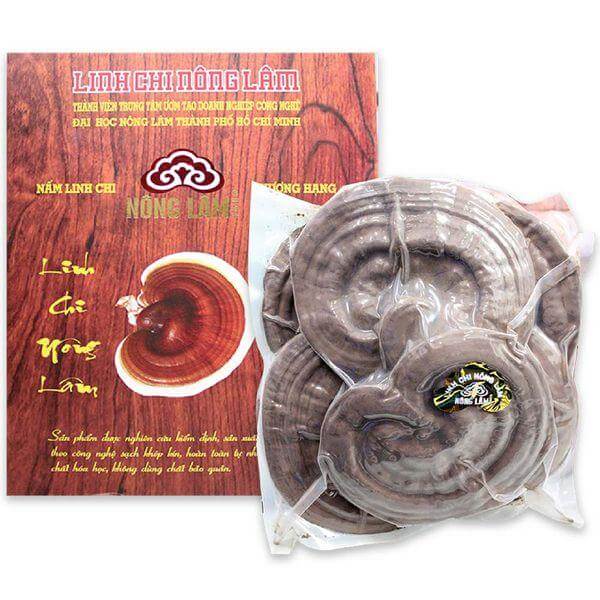 Using Ganoderma Ganoderma is you protect your own health
Ganoderma Ganoderma is a brand of health-protecting food that has been certified as "CCI 2015 Quality Safety" by the Vietnam Consumer Research Center, Economic Research Institute, Assessment and Certification Organization. International InterConformity (Germany - Europe) and Global Trade Associations - Global GTA.
Products are being distributed in the dealer stores across the country at a reasonable cost. Therefore, you can easily find and use.
Hopefully, the above article has helped you to answer Ganoderma juice for how long. As well as know the reputable, reliable reishi mushroom sale address.
Please say no to Ganoderma fake, fake, poor quality by supporting genuine Vietnamese products. Ganoderma Ganoderma Always committed to bring you products that meet nutritional quality standards.
You Can View And Buy Ganoderma Products Here
Related posts