After the birth, women met a lot of inferiority about beauty, physique and health. Everyone wants to retouch their appearance like when they were in their twenties. But because of breastfeeding, that desire is often difficult to fulfill. Understanding that desire of women, the following article has summarized Top 5 how to use Ganoderma Breastfeeding women are most effective.
Ganoderma is not a panacea, saving the dead. But, Ganoderma is a universal remedies, has great value in life.
Anyone can use Ganoderma lucidum, from the elderly, young children, young people to breastfeeding women. The use of Ganoderma regularly will help the body be purified, helping the digestive system, nervous system, skeletal system, ... operate "more smoothly". As a result, the body's immune system is enhanced, helping users prevent disease.
Ganoderma can help breastfeeding women feel more confident
Particularly for breast-feeding women, pregnancy 9 months 10 days often makes their body gain weight, obesity. Darker skin, more acne, more dark spots, many scars caused by stretch marks. Hair loss, chest sagging .... All this inadvertently makes you inferiority about yourself. Even become depressed.
As a modern woman, besides caring for the family, taking good care of the children. Everyone wants to express themselves in society. Are you confident enough to accomplish those things when you yourself, you still neglect.
Do not worry, Ganoderma will help you complete all wishes. As long as you consistently use them every day.
What Ganoderma mushrooms should breast-feeding women use?
Ganoderma Ganoderma is currently a product for breastfeeding women extremely prestigious. Already thousands of women use it and have good product feedback.
According to the sharing of Linh Chi Nong Lam - Nguyen Member of the technology incubation center of Nong Lam University in Ho Chi Minh City. In the composition of Ganoderma Ganoderma contains 119 rare pharmaceutical substances. When taken into the body, these drugs will produce many chemical compounds, bringing many practical benefits.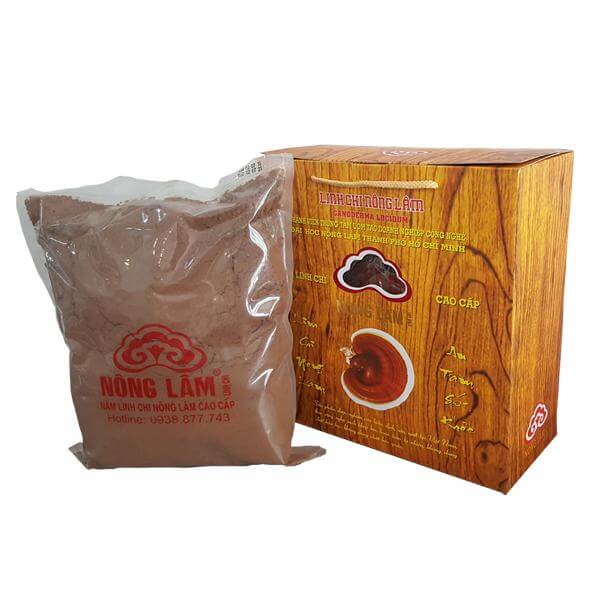 Ganoderma Ganoderma is a safe product for nursing women
For lactating women, Ganoderma lucidum has no side effects. In the process of mother use the word product Ganoderma Ganoderma, babies can still breastfeed normally. Even Ganoderma pharmaceutical ingredients also help make breast milk more nutritious. Children are enhanced resistance quickly.
Lactating women who use Ganoderma regularly for 1 month will find themselves having a lot of positive changes. Darker skin, more pigmentation, stretch marks will be gradually replaced by smooth, vibrant skin. Excess fat in the abdomen, thighs, biceps will gradually disappear and become firmer. Hair loss is significantly improved.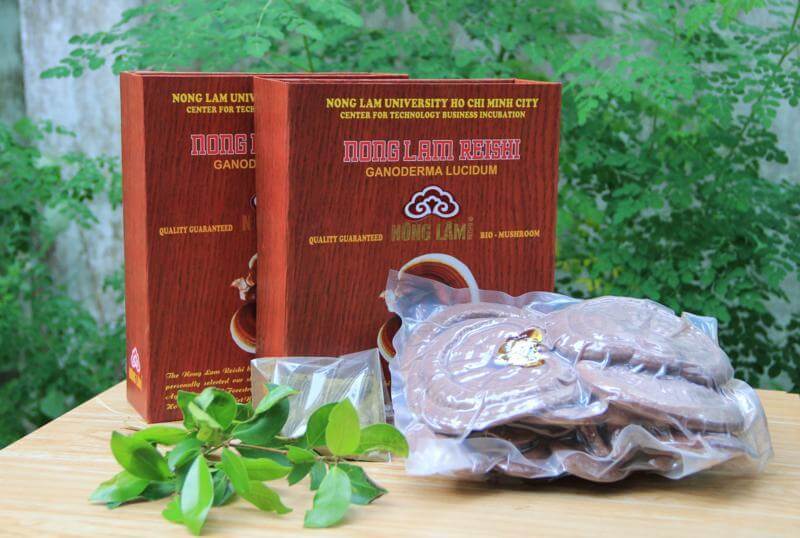 Ganoderma Nong Lam has many diverse products for you to choose
Ganoderma Ganoderma has been certified "Quality Safety CCI 2015" by the Institute of Economic Research, Vietnam Consumer Research Center, Global Trade Associations - Global GTA, Assessment Organization And InterConformity International Certification (Germany - Europe) assesses and recognizes the group of manufacturing and trading of health food.
In addition to the benefits of Ganoderma for women after birth The benefits of pink salt to nursing women How?
Instructions on how to use Ganoderma with breast-feeding women most effectively
You always want to be confident when appearing in front of your husband, relatives, or friends and colleagues. But you don't know where to start because you're still breastfeeding.
So what are you waiting for, please refer and apply immediately the following tips from Ganoderma Ganoderma following!
Method 1: "Cheat" your age thanks to Ganoderma Ganoderma Mask
Women use 5g Ganoderma powder Nong Lam and 2 tablespoons of pure honey. Mix the mixture well then apply on the face. You can massage your face gently to nourish deeply into the skin. After 30 minutes wash your face with clean water.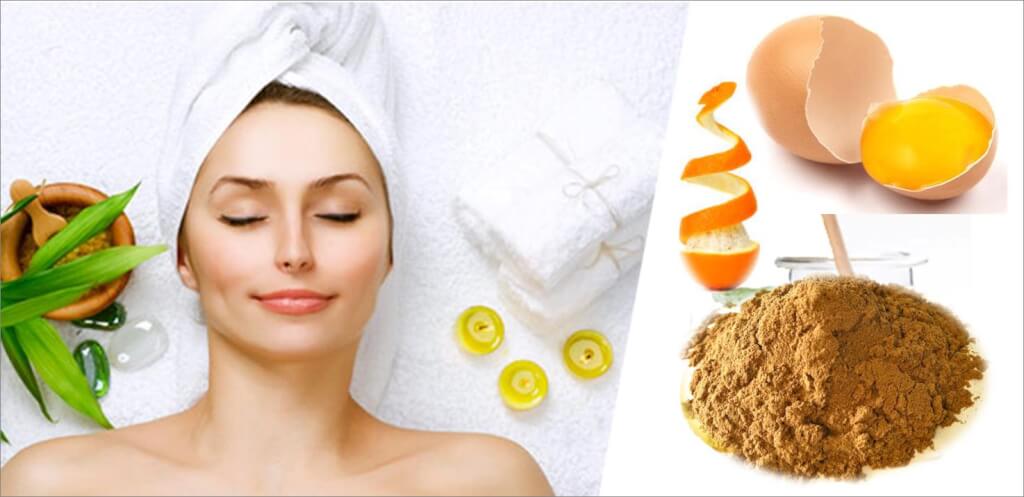 Ganoderma helps breastfeeding women improve skin quickly
You can replace honey with water, a few drops of lemon or yogurt and fresh milk without sugar. Note that it should only be done about 2 times / week only.
Method 2: Help milk come back quickly, thanks to Ganoderma soup
In the process of breastfeeding, many women worry because they have done all the way and do not see the milk coming back. If you are also in this situation, use Ganoderma soup to help the milk return quickly, much offline.
How to do it is simple. You put a mixture of chicken, carrots, shiitake mushrooms and 5g Ganoderma sliced into slices and cooked. Hot will taste better.
Method 3: Reduce Ganoderma tea to help get back in shape
Women use 5-10g Ganoderma Ganoderma put in the kettle, pour boiling water and brake like tea. After about 5 minutes can use. This is a simple but very useful remedy. Women should use regularly will lose weight effectively.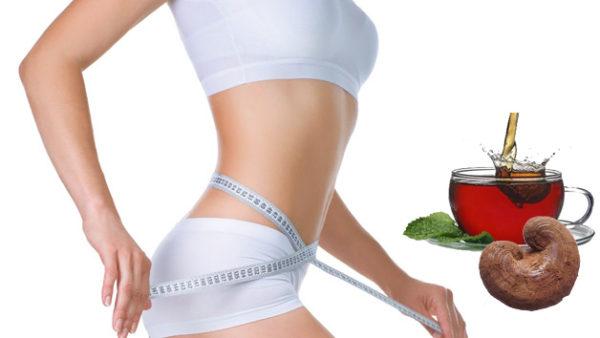 If you want to lose weight safely, use Ganoderma Nong Lam
Method 4: Using Ganoderma powder to reduce weight loss tea
In addition to using Ganoderma sliced agroforestry, you can also use fine powdered mushrooms. Commercially available products are convenient to use. Women put 3 to 5 grams of Ganoderma powder in agriculture, pour boiling water and cover for 5 minutes to be able to use.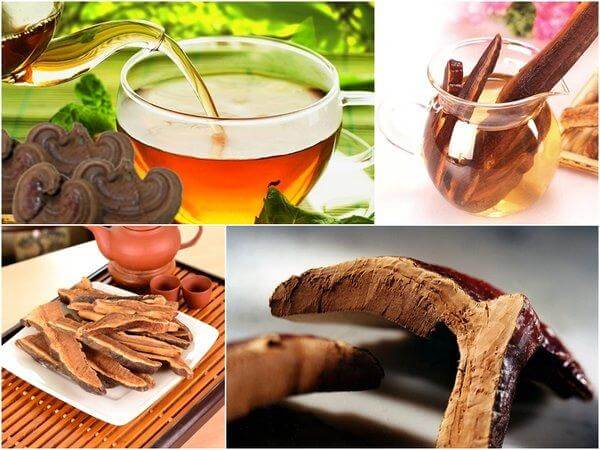 Ganoderma can be sliced or crushed to brake the tea are all good effects
According to scientists, using Ganoderma powder to suppress tea helps to lose weight quickly. Women who are breastfeeding will soon regain their slim, strong physique, dreaming without spending too much time and effort training.
Method 5: Using Ganoderma slices to boil drinking water, detoxify
Lactating women can use Ganoderma Ganoderma to boil drinking water every day. The way to do it is very simple, you add 5g of lingzhi sliced with 1.5 liters of boiling water. Cook for 15- 30 minutes, then turn off the heat. Drink hot or cold are. Absolutely do not use water to water overnight.
This type of water helps the body to cool down, detoxify very well. You can cook a lot for the whole family to use during the day.
Above are 5 ways to use Ganoderma with lactating women is simple but extremely effective. Hopefully, the women had more interesting and useful information.
If breastfeeding women have applied many ways to lose weight, beauty but not effective. Try applying the ways we share above.
Wishing you always confident, beautiful and healthy!
See more reference information:
With Low Blood Pressure Do Not Use Lingzhi
Reasons People With Fat Should Use Ganoderma
Ganoderma Herbal - The secret to protecting the kidneys
Related posts