Cordyceps is a rare medicinal mushroom that brings many uses for users. Currently, there are many countries producing artificial cordyceps whose nutrient content closely resembles natural Tibetan cordyceps. Have you ever heard of cordyceps 3 fairies? What features does this cordyceps product stand out? Ganoderma invite you to learn more Things to know about cordyceps 3 brands. If you are also interested in this cordyceps product, don't miss our article.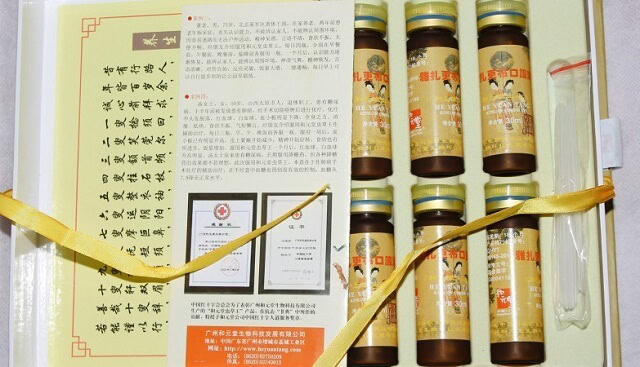 1. The origin of cordyceps 3 fairy
Cordyceps 3 fairies is not native to Vietnam. This product originates from China and is produced by the Health Protection Product Research Center - Chinese Traditional Medicine Research Institute and Hoa Nguyen Duong - Trung Coord.
This product is refined 100% from cordyceps and in the form of water so it is very convenient for users. 1 box of cordyceps 3 girls including 6 vials with a capacity of 30ml each.
According to research, cordyceps products of the brand 3 fairies are manufactured based on advanced and completely closed technology lines. All products before displaying on the market must undergo rigorous testing. Cordyceps cordyceps 3 is not only a product with refreshing effect but also helps to restore health and contributes to shortening the process of treating diseases.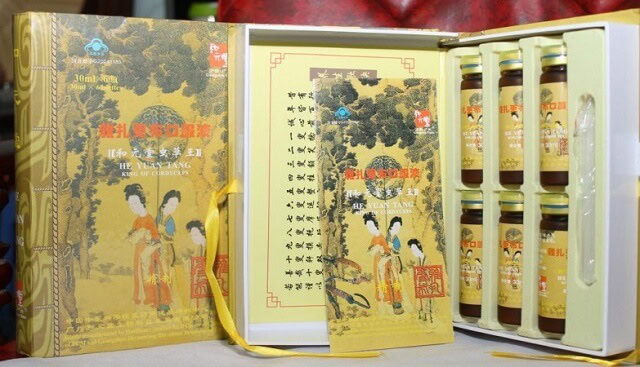 Currently, cordyceps cordyceps brand 3 girls are Quy Quy General Trading and Services Co., Ltd.
In each bottle of cordyceps brand 3 fairies not only contain the nutrient content of high quality cordyceps. In addition, the product also has components Ganoderma, red apple, honey, shiitake mushrooms ...
+ Note: Things to Know About Saha Brand Cordyceps
2. What is the effect of Cordyceps 3 fairies?
As announced to users, cordyceps cordyceps brand 3 fairies bring the following effects:
Assist in the treatment of diseases such as diabetes, blood fat, respiratory infections, bronchial asthma.

Supporting the protection and recovery of liver cells, treatment of cirrhosis, hepatitis.

Support to prevent diseases related to the brain and nervous system such as headache, stress, insomnia, stressful work, fatigue.

Support treatment and prevention of diseases of the urinary tract: Inflammation of the urinary tract, impaired renal function, and men with physiological impairment.

Support to improve resistance, improve immune system

Against the aging process of the body.

Use for people with physical weakness, new sick up.
3. Cordyceps brand 3 fairies how much?
Currently, on the market, cordyceps products of 3 fairies have price ranging from 800,000 to 1,000,000.
Relatively reasonable price, the product is highly appreciated for quality, so users can feel secure to use.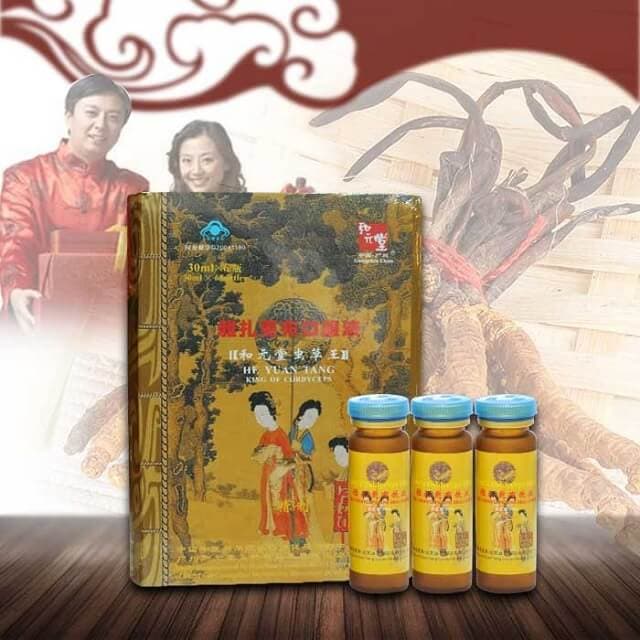 + Note: How Cordyceps Is Good For The Immune System
4. How to use and preserve cordyceps 3 fairy water
Cordyceps 3 fairies are very good for health, but the product is not medicine and has absolutely no cure. Want to protect the health of cordyceps cordyceps 3 girls to promote the full use, it should be used properly, in the right dose.
People with weak body, want to recover, they should use: 10 days / batch, dose of 2 vials / day.

People who are constantly tired, labor losing strength: Take 20 days / time, dose of 3 vials / day.

The best time to use is in the morning or before bedtime.

At the end of each use period, users should stop about 1 week, then continue using the next batch.

Before drinking Cordyceps cordyceps 3 fairies should shake the product.
The best way to preserve the product is to place in a cool, dry place and away from direct sunlight. Although the cordyceps products are good and benign, they are not recommended for pregnant women, nursing mothers or children under 12 years old.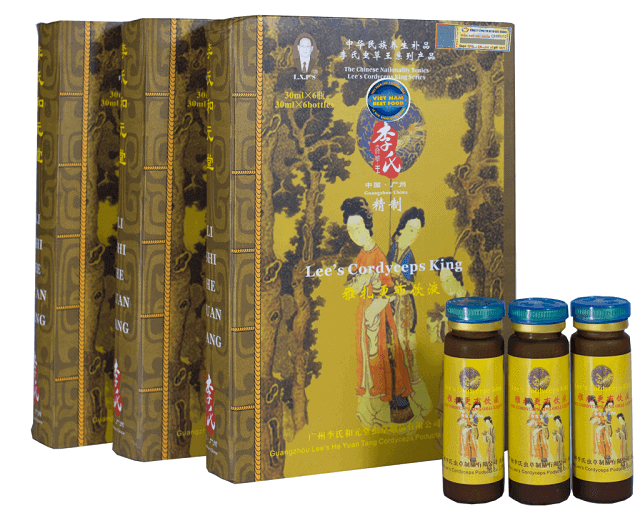 For cases being treated with Western medicine. When you want to use cordyceps 3 fairies should consult with a doctor. In particular, should buy cordyceps water in prestigious places to ensure product quality.
Recently are the share of Ganoderma about cordyceps, brand 3 fairies. Hopefully with the above information, you will understand more about this product and brand of cordyceps.
Related posts