If there is a choice of medicinal herbs that are good for health, the majority of users give it Cordyceps at the top of the list. The reason that cordyceps win over users' trust is because it brings many health benefits. On the market today, cordyceps appear diverse from origin, brand, type ... One of the many known cordyceps is Japanese cordyceps. Today's post, we will share with you 3 things to know about Japanese cordyceps Japan. To know what are the features of cordyceps in Japan, do not hurry to skip the article below.
1. When did Japanese cordyceps appear?
Cordyceps appeared a long time ago. However, the first known human cordyceps are naturally occurring on the plateaus in Tibet, China ... This rare herb only appears at an altitude of 4,000-5,000m and in winter they exists as a larvae on the ground, in summer as a fungus.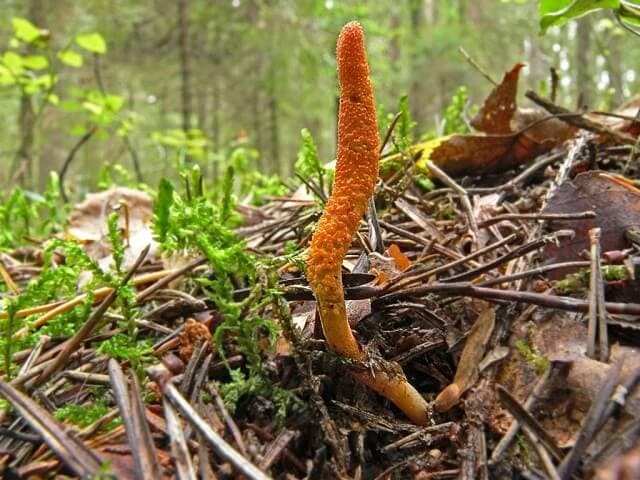 To collect natural cordyceps is not easy. Because you have to know this cordyceps to know how to harvest. The number of Tibetan cordyceps is not much, because it appears based on natural conditions. To buy 1kg of cordyceps Tibetan cordyceps correctly, customers will have to pay about 1.8 billion VND.  
Meanwhile, many people know the amazing uses of cordyceps and wish to own them. Increasing user demand, the more expensive Tibetan cordyceps, even if the output is not enough to provide.
In order to bring to customers the kind of artificial cordyceps similar to the natural cordyceps. Many countries have successfully applied research and cultivation of cordyceps in the form of industry.
In countries where cordyceps culture is successful, Japan cannot be without. Although Japanese cordyceps appeared not long ago, with careful investment in the preparation of seeds, transplants, cultivation and care. Japanese cordyceps have been identified by scientists as having a high quality that is not inferior to natural cordyceps.
+ Note: Things to Know About Natural Organic Cordyceps
2. Types of Japanese cordyceps
Japan is one of the developed countries, cordyceps farming engineers always ensure the quality of products.
Because in Japan, everyone is busy with daily work. Therefore, most Japanese use functional foods that are processed to complement the daily diet. Cordyceps in Japan so that it also appears in the processed form such as: Water form, filter bags, capsules, powder ... People here also prefer to use this processed Cordyceps to fostering the body, saving time.
On the market today, the types of good quality cordyceps are:
Cordyceps Japanese Tenken
This type of cordyceps base preparation in capsule form. Each capsule contains a composition of cordyceps along with a ganoderma chain. Products help strengthen the resistance, protect the body from disease.
This is one of the premium foods with cordyceps ingredients that helps nourish the body.
3. The use of Japanese cordyceps
When you use Japanese cordyceps, the body will notice positive changes such as:
Protect the lungs, liver, kidneys and support the treatment of diseases in these organs.

Strengthen blood, enhance blood circulation.

Rapidly disintegrating toxins in the body, detoxifying.

Regulating metabolism, helping the body absorb many nutrients.

Positive kidney tonic, restoring physiological health.

Recuperating the body for newly ill people

Anti-fatigue, asthenia.

Contribute to the pain of osteoarthritis pain.

Sedation, help sleep.

Support cancer prevention.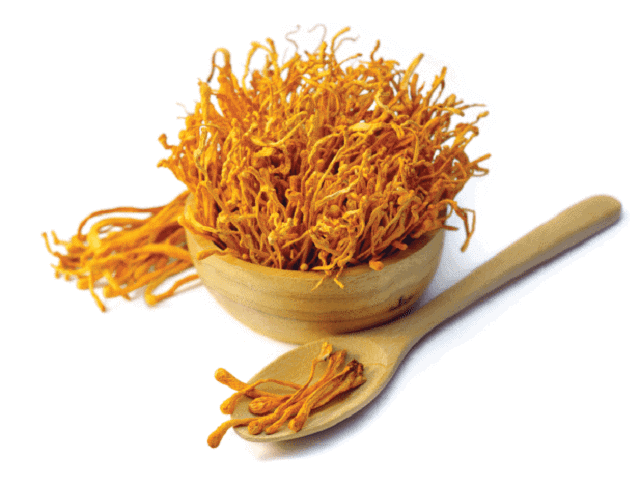 + Note: Should I Use Artificial Cordyceps?
4. Where to buy pure cordyceps in Vietnam?
Vietnam is also one of the countries that cultivate cordyceps successfully with high quality medicinal herbs. If you want to use pure cordyceps 100% in Vietnam with the best price. You can contact us Ganoderma ours.
Our cordyceps products are tested and certified by the Ministry of Health itself. Therefore, we are committed to bringing customers cordyceps high nutritional value, low price, carefully packed.
For more information about cordyceps, you can visit the website linhchinonglam.com for further advice.
Related posts