Cordyceps It has long been one of the rare medicinal herbs sought after by many people. The country known as the land of cordyceps is "Bhutan". Have you ever heard of this country name? Why cordyceps here is appreciated for quality? In this article, Linh Chi Nong Lam will share with you 4 things to know about Cordyceps Bhutan. Hopefully the information below will answer your questions.
Knowing the Kingdom of Bhutan is a sovereign country, it is almost located between India and China. In Bhutan there are 477km of border with Tibet Autonomous Region. Because of the favorable geographical position, in Bhutan is also a place favored by nature for a rare natural medicine, cordyceps.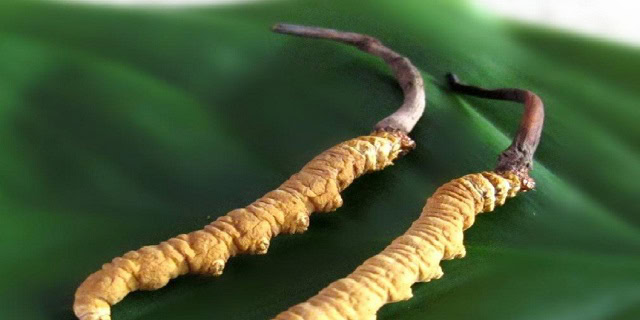 1. How to exploit cordyceps in Bhutan?
In Bhutan, there are many tribes living on Hymalaya mountain range "skyscraper", there are even tribes living at an altitude of 5,000m of mountain range close to the border of Tibet, China.
The tribes living here do not help much because the terrain is quite steep and dense snow cover. They can only raise mountain goats and raise cows for milk and butter. In order for people living in the mountains to have a more stable life, the head of the kingdom made the order: Only the tribes living in the mountains said that they were allowed to exploit cordyceps, the time of exploitation was within July each year.
Exploiting cordyceps on high, cold mountains is not easy. It is also those who exploit the natural cordyceps professionally face many difficulties.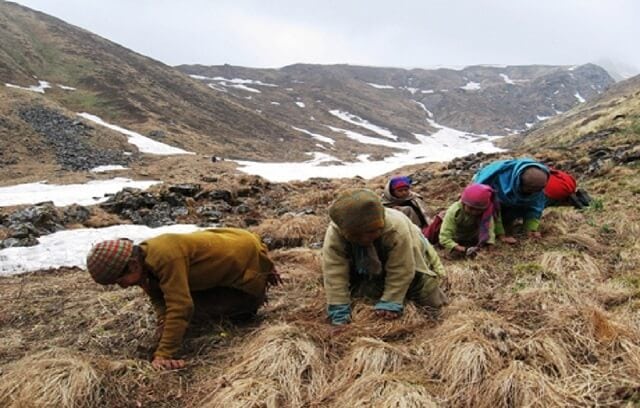 One thing that you would not have imagined is that the amount of natural cordyceps harvested each year is very small. Therefore, through the strict supervision of the Ministry of Agriculture and Forestry. mountain tribes will resell the cordyceps harvested to merchants through auctions. Merchants must pay taxes to the state, before being granted a license to bring them to the consumer market.
When you want to take over 80g of cordyceps out of Bhutan, traders need to complete a lot of strict administrative procedures. Therefore, the quantity and quality of cordyceps in Bhutan are always under control.
+ Note: Top Things to Know About Hima Brand Cordyceps
2. The use of cordyceps Bhutan
Natural cordyceps in Bhutan are known as the "panacea" that can treat many dangerous diseases. The main uses of Bhutan cordyceps are:
Support cancer treatment.

Support infertility treatment, enhance physiological function, nourish kidney.

Regulating and overcoming respiratory diseases.

Strengthen resistance, improve immune system.

Body detox.

Regulating blood cholesterol level.

Support the process of treating diabetes.

Prevent aging, rejuvenate the skin.

Slow down the aging process of the body due to old age.

Prevention of cardiovascular disease.

Assist in the treatment of bronchitis, asthma.

Support to reduce the symptoms of osteoarthritis.
3. What is the selling price of Bhutanese cordyceps?
Currently, due to the need to transport cordyceps out of the country Bhutan, providing to users around the world. The transport of fresh cordyceps is easy to be crushed, difficult to pack and the storage time is not long. Because fresh Bhutanese cordyceps after harvest, they can only be stored in the cooler of the refrigerator for 2 weeks to use. For easy transport, packaging and storage, the fresh Bhutanese cordyceps have been dried. The shelf life of dried Bhutanese cordyceps is 1 year.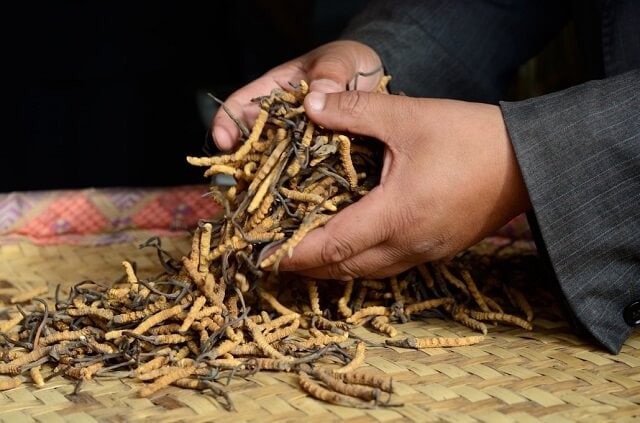 Currently, the standard dried Bhutan cordyceps costs about VND 1.5 -2 billion / kg. The production of dried cordyceps is increasing, which means that fresh Bhutanese cordyceps will be scarcer. Therefore, the price of fresh Cordyceps in Bhutan is now over 2 billion, but the source is very scarce.
+ Note: Reasons Should Choose Buy Cordyceps Agroforestry
4. Can artificial cordyceps be replaced for natural Bhutanese cordyceps?
Currently, many countries have successfully researched and applied artificial cordyceps farming model, including Vietnam.
Vietnam cordyceps is considered to be of high quality, the medicinal ingredients inside are not inferior to Bhutanese cordyceps. Meanwhile, the price to buy 1kg of cordyceps Vietnam is many times cheaper than when buying cordyceps in Bhutan.
To buy cordyceps qualified for quality, accredited by the Ministry of Health for food safety. You can contact us Ganoderma Please. We are committed to bringing you quality cordyceps products with attractive prices. All information about the product you can access linhchinonglam.com to find more about.
Related posts