Since ancient times, people have known to use Red Lingzhi mushroom to formulate pharmaceuticals to foster health, prolong the life span and improve skin and physique. However, years ago, referring to red Ganoderma was to refer to a luxury food, which only kings and nobles could use. Nowadays, when science develops, red Ganoderma has been researched and cultivated under a more popular farm form. Therefore, to use Ganoderma for health is no longer too difficult. Today, Ganoderma will introduce you guys 5 tea dishes from Ganoderma red sliced Easy to do at home. For more recipes Ganoderma red, do not rush to skip our article.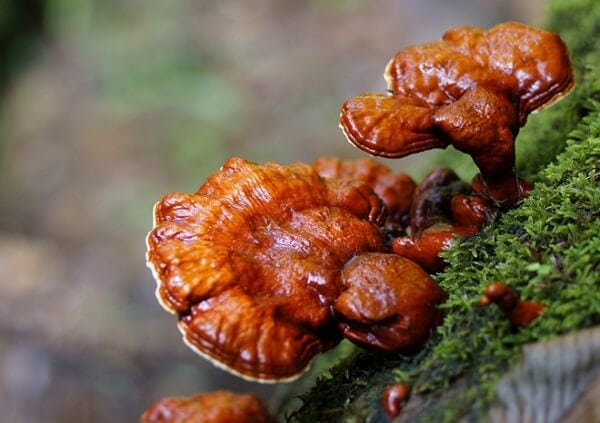 Recalling a little about Ganoderma effects
Not only Eastern Medicine has the statements about "medicinal properties" of Ganoderma Lucidum. The health experts of Western medicine have also pointed out the positive effect of red reishi mushroom on human health.
People who use red Ganoderma regularly and in the right dosage will have positive health changes, especially for people who have the following conditions:
Blood lipid disorders.

High blood pressure

Atherosclerosis.

Heart attack.

Chronic bronchitis and asthma.

Cirrhosis, acute and chronic hepatitis.

Anemia, physical weakness.

Neurasthenia.

Diabetes.

Rhinitis, dermatitis, allergies.

People who are being treated for cancer of the lung, stomach, cervix or people who want to prevent cancer.

Encountered leukopenia problem by using anti-cancer chemicals.

Improve resistance, restore physiological function for men.

Longevity.

Beauty skin, anti-aging for women.
+ Note: Comparison Characteristics Of Red or Yellow Ganoderma Better
5 red Lingzhi sliced teas easy to make at home
Red Ganoderma tea is sliced pure
With this pure sliced red lingzhi tea, the ingredients you need to prepare are:
20- 50g red lingzhi

1 liter of water

Honey.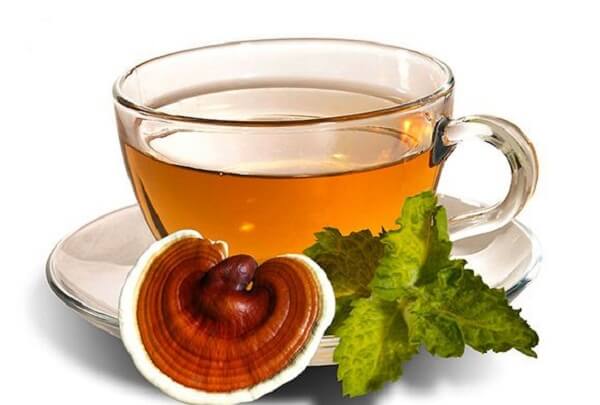 You can prepare the following ingredients and put in a pot of water, cook on the stove to cook, turn down the heat and simmer for about 10 minutes to drink. You can use the red lingzhi residue to cook for a second and third time.
If you do not have time to cook on the stove, you can put lingzhi sliced into a teapot, pour boiling water and cover for about 10 minutes. Then mix 2 tablespoons of honey before enjoying.
Ganoderma residues now you can use to eat directly or dried to cook shampoo and bath.
Lingzhi red mushroom tea
With this tea, the ingredients you need to prepare are red and sliced lingzhi, the two types of statues are equal.
After preliminarily clean, scatter the two ingredients above, put in a teapot about 10g and brake boiling water directly into the jar. Close the lid after about 20 minutes to use.
With this type of tea, its main use is to foster people with physical weakness, dyslipidemia, leukopenia due to transmission of anti-cancer chemicals.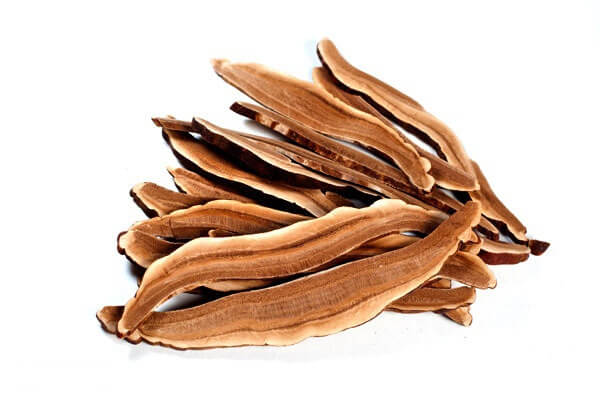 Ganoderma Ganoderma tea
Atrium, also known as white atrium, when making this tea, you need to use atrial and sliced lingzhi with equal doses. After preparing 2 materials, you also need to scrape and take about 10g of flour each day to brake with boiling water. After boiling boiling water still need to cover tightly for about 20 minutes to be able to use. Want to drink a little, you can add a little sugar alum. The main use of Ganoderma tea is to reduce cough with phlegm, sedative.
Licorice red licorice tea
For this tea, the ingredients you need to prepare are also sliced red lingzhi and licorice. You can use 120g of red lingzhi sliced with 100g of licorice to dry and scrape in a sealed glass jar to use.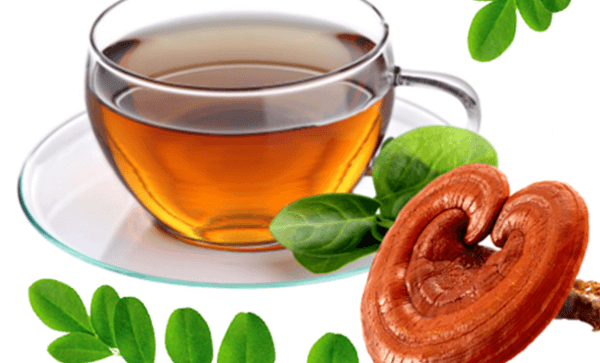 Each time, you take 20 - 30g licorice mushroom red Ganoderma powder to brake the tea in the jar, the tea should be used up during the day.
This tea is used for people with chronic hepatitis, cirrhosis, mental and physical weakness.
+ Note: How much is the price of Vietnamese red reishi mushroom 2019
Ganoderma red ginseng tea
You prepare 10g of red lingzhi sliced with 5g of chopped ginseng, put in a kettle and boil water, wait about 20 minutes to be used. This tea is suitable for people with neurasthenia, asthenia, cerebral insufficiency.
To buy red reishi mushroom the sliced price is good but the quality is always guaranteed. Do not hesitate to contact Ganoderma for further advice.
Related posts