Because not carefully researching the product before buying, many customers are shocked to find that Ganoderma is actually ... sawdust. Even, many people have brought themselves because of using lingzhi with high quality lingzhi for a long time.
Money lost, disability brought by buying Ganoderma sawdust at an un reputable address
Ganoderma originally famous as a panacea. So, everyone wants to own this product to use every day. Taking advantage of that mentality, many bad guys have recycled sawdust, rotten wood ... into superb lingzhi sold in the market for millions of dong.
Ms. Nhu Anh (District 3, Ho Chi Minh City) said: "My mother-in-law is getting weaker and stronger, so I went online to find Ganoderma lucidum for her mother's drink. Who would have thought, when boiling for about 5 minutes, the mushroom had a pusiness phenomenon like sawdust. Unlike the information that I have consulted online. Contact address Ganoderma sales, the phone number is not correct. Fortunately my mother has not used this mushroom or I don't know what will happen. ""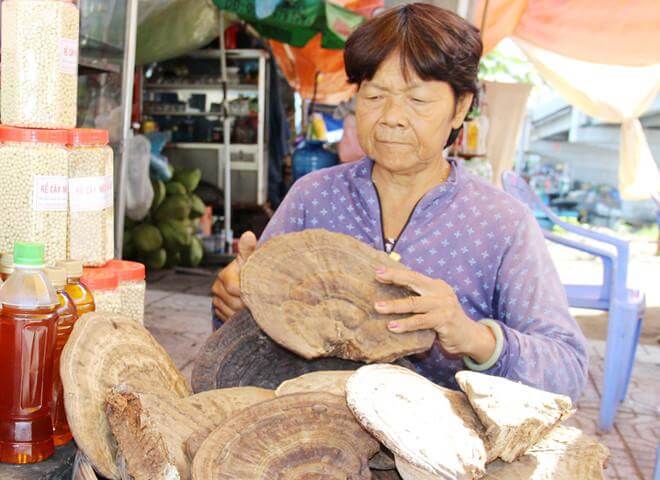 If you do not have experience, it is very easy to buy Ganoderma made from sawdust
Mr. Tran Cung (Hung Yen) is also very upset when it comes to Ganoderma. He said: "I have asked an acquaintance to bring Korean Ganoderma to my family to improve my health. The price of a bag of mushrooms is 1 million 2. However, when I opened the bag and checked it with my hands, the mushrooms were like sawdust. I have to throw away the whole. Unexpectedly, portable mushrooms can now be so sophisticatedly fake. "
To understand the situation of Ganoderma trade in the market. We have been looking for large-scale wholesale markets like Dong Xuan market and Ben Thanh market. Here, Ganoderma prices are quite uniform. Ganoderma slices about 500 thousand VND / kg. Imported Korean packaging mushrooms range from VND 0.7-, 4 million / kg.
However, when we asked more about the distribution address of mushrooms, the types of mushrooms, the nutritional value ... then all of the sales owners were unable to answer. Unfortunately, these low quality reishi mushrooms are very popular among consumers.
Check out some of the other posts:
Physiological Treatment From Lingzhi
The danger is immeasurable when using Ganoderma made from sawdust
Ganoderma bring a lot of nutritional value. If used regularly will help nourish the body, improve the digestive system, good for the heart, bones and joints. Ganoderma also helps people retain adolescence, effective anti-obesity.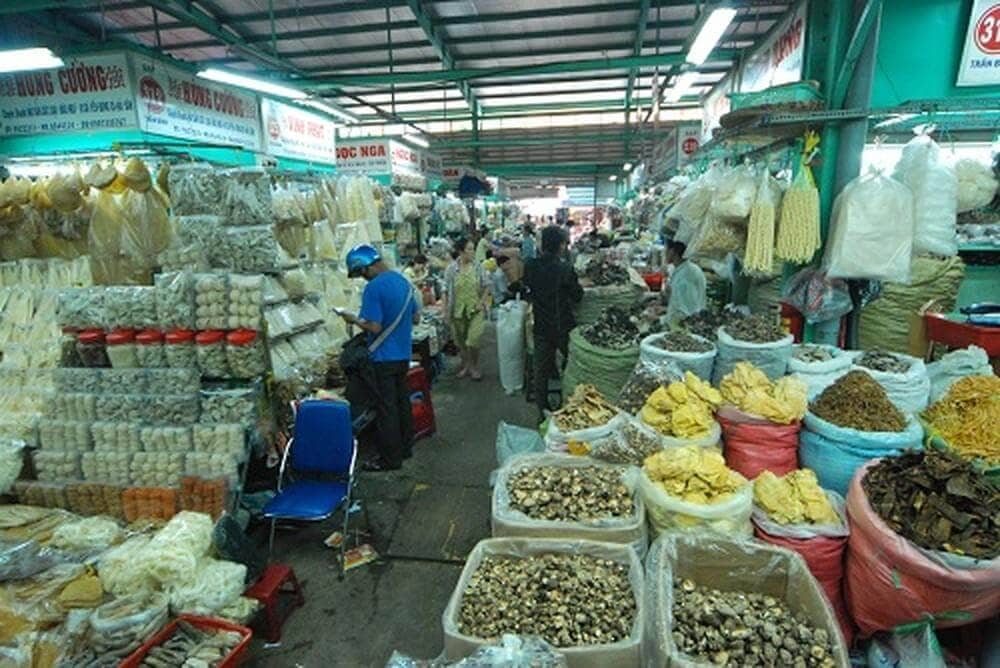 Beware of losing money - gills caused by using Ganoderma floating in the market
But those effects are only available when you choose quality reishi mushrooms. With the case of buying Ganoderma mistakenly made from sawdust, fake Ganoderma will encounter unpredictable dangers as follows:
- Dizziness, nausea, dizziness, tired body
- Sudden increase and decrease in blood pressure, affecting health
- Causes allergy, liver poisoning, liver failure, kidney failure
- Ganoderma of poor quality often contains preservative diuretics or chemicals. If used for a long time, health and life will be affected.
To be able to distinguish real, fake reishi mushrooms. Linh Chi Nong Lam - Nguyen A member of the Incubation Center for Agriculture and Forestry Business in Ho Chi Minh City, said that you can rely on the following characteristics:
- Regarding appearance:
Quality reishi mushroom will be present under pale yellow or white. The upper surface is dark red due to numerous spores. Two sides are not termite, mold.
In contrast, fake Ganoderma usually has a pale red or yellow underneath. 2 sides can be termite, hollow.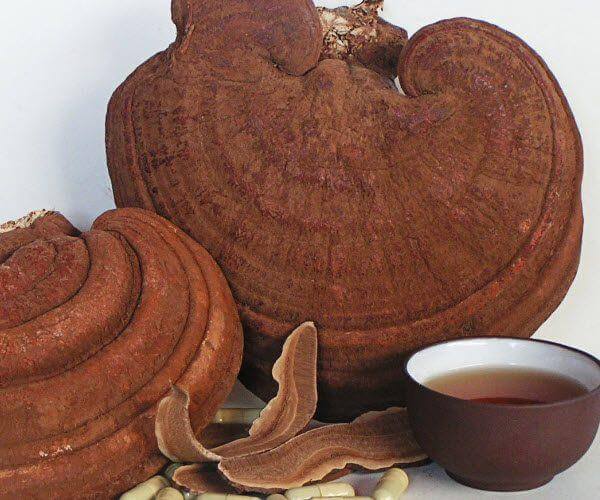 Ganoderma can distinguish real fake based on color, taste, medicine
- About taste:
Real reishi mushrooms often have a very appealing scent. However, fake reishi mushrooms often do not have this feature. They often have no odor or pungent odor, due to the influence of the chemical that produces the fungus.
- About taste:
If using Ganoderma color is really good, the water will taste slightly bitter but not sour. In contrast, fake Ganoderma often has an unusually bitter bitter taste.
- About feeling:
Ganoderma made from sawdust is often powdery like powder. You can cut a mushroom with a knife or take a mushroom to determine. Rotten reishi mushrooms may also occur if lingzhi leaves have long termites perforated and lay eggs. Throw away all of these mushrooms to avoid harming your health.
Pharmaceutical companies in the world also follow the above standard to extract the active ingredients of Lingzhi.
Where should I buy Ganoderma to ensure the best quality?
Instead of paying a huge amount of money just to buy fake, poor quality reishi. Why should we not choose for ourselves a reputable, reliable reishi mushroom sale right from the start?
Health is important. Therefore, let's not for any reason harm our own health!
In Vietnam nowadays, the most popular reishi mushroom product is Linh Chi Nong Lam.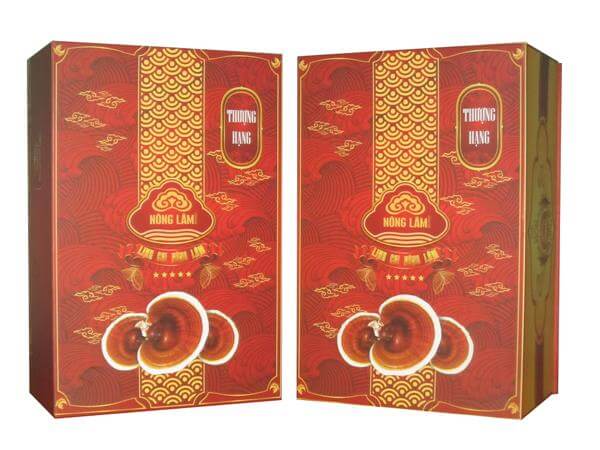 Ganoderma is the first choice of Vietnamese people
Linh Chi Nong Lam Nguyen Member of Technology Incubation Center of Agriculture and Forestry University of Ho Chi Minh City is extremely honored to achieve the certificate of "Safety Quality CCI 2015".
Certified by the Economic Research Institute, Vietnam Consumer Research Center, Global Trade Associations - Global GTA, International Assessment and Certification Organization InterConformity (Germany - Europe). and recognition for the group of manufacturing and trading of functional foods.
With relentless efforts, Linh Chi Nong Lam always provides the market with prestigious and quality products. The closed production process has been tested and fully meets the criteria of high quality Ganoderma pharmaceuticals.
Currently, Linh Chi Nong Lam products are present in hundreds of dealer systems in 63 provinces and cities across the country. Please own a product of Linh Chi Nong Lam to take care of the health of the whole family better!
Hopefully, the above information has helped you understand the dangers of fake and low quality reishi. As well as knowing how to distinguish real, fake lingzhi to find reputable products.
Related posts