Ganoderma Very good for human health. So for people with low blood pressure. Should low blood pressure Ganoderma be used? The following article will help you answer.
Ganoderma is an herb containing many valuable pharmaceuticals. According to the notes of the Than Nong manuscript, Ganoderma has 6 basic types: Red Ganoderma, Black Ganoderma, Yellow Ganoderma, Green Ganoderma, White Ganoderma, and Purple Ganoderma. In particular, Ganoderma red is the most powerful medicinal properties should be used quite popular.
Effects of Ganoderma The human body is very large. Therefore, this product has been put into use in all remedies and beauty treatments.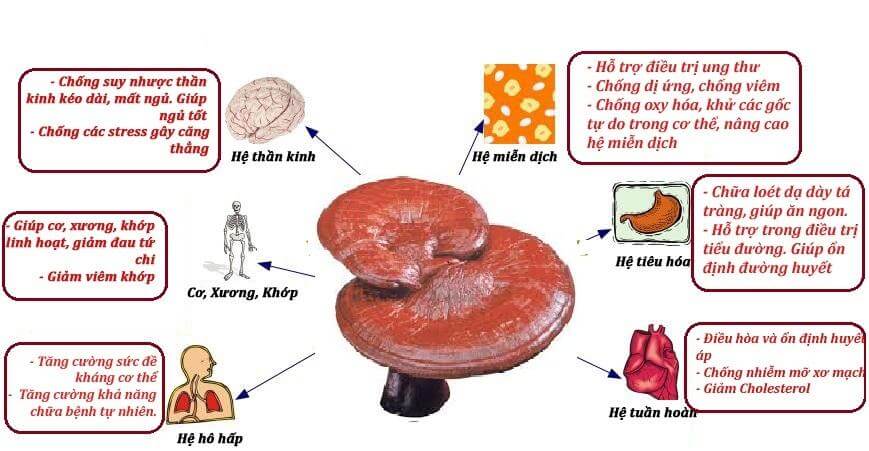 Ganoderma has many beneficial effects on human health
The outstanding uses of Ganoderma that we need to keep in mind are:
+ With the nervous system: Against depression, insomnia, stress relief ...
+ With the musculoskeletal system, bones and joints: Ganoderma helps to reduce pain, reduce inflammation, work flexibly and supplely
+ For the respiratory system: Enhancing blood circulation, increasing the body's natural resistance
+ Effects on the immune system: Anti-inflammatory, allergic, antioxidant and cancer treatment support
+ With the digestive system: Helps the digestive tract stable, prevent diseases of the digestive tract
+ Ganoderma also helps the body fight aging, beautify the skin, remove excess fat to help the body toned, healthy.
Owing to hundreds of wonderful uses, Ganoderma is becoming the most sought after herb today.
Currently, there are many people who spread the word that low blood pressure should not use Ganoderma. Is this true or false?
Answering this question of users, Linh Chi Nong Lam - Nguyen A member of the Incubation Center for Agriculture and Forestry Technology University of Ho Chi Minh City affirmed: "Low blood pressure should not use Ganoderma Ganoderma. wrong.
Ganoderma can cure low blood pressure if you know how to use it properly, so people with high blood pressure can reishi mushroom work. See in detail here
Ganoderma has a bitter taste, welding properties, benefits of mind, waste, courage, kidney. Ganoderma not only has a detoxifying effect but also stabilizes blood pressure very well. The ingredients in Ganoderma will help the body enhance blood circulation, reduce fatigue load, support nerves, fight headaches and limbs. Therefore, if used regularly, the health of people with low blood pressure will improve rapidly. "
The effects of Ganoderma lucidum on people with low blood pressure have been scientifically researched and proven. However, to support the treatment of low blood pressure, users must ensure that reishi mushroom used is a good quality product.
Absolutely do not use low quality reishi mushroom products, fake goods, fake goods to avoid money loss - disability.
Ganoderma buy the most effective low blood pressure treatment?
As mentioned above, people with low blood pressure can fully use Ganoderma. However, in order to treat the disease effectively, finding quality materials is extremely important.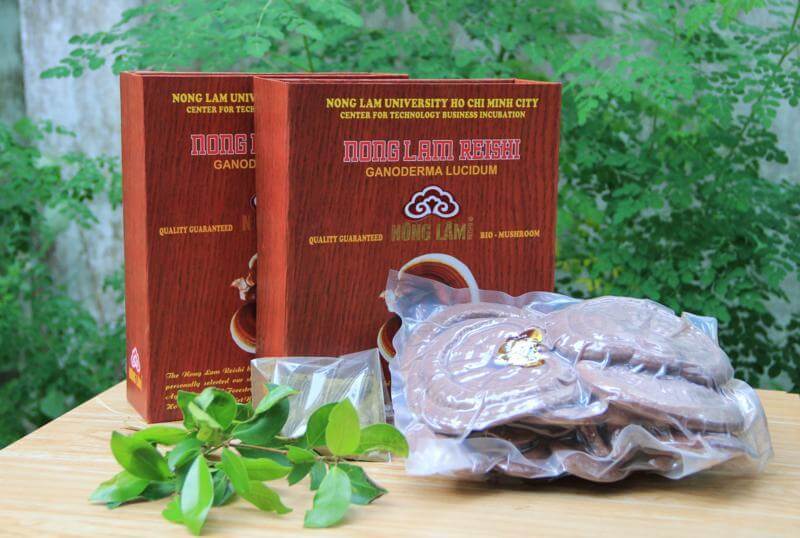 Ganoderma is always the first choice of consumers. View and buy Ganoderma products here: https://linhchinonglam.com/nam-linh-chi-nong-lam/
In Vietnam, there are many famous reishi mushroom brands. However, to get Ganoderma products that ensure quality, pharmaceuticals and reasonable cost, only Ganoderma Ganoderma is available.
The product has been voted by consumers and honored to achieve the certificate of "Quality Safety CCI 2015" by the Institute of Economic Research, Vietnam Consumer Research Center, Global Trade Associations - Global GTA, the International Organization for Evaluation and Certification of InterConformity (Germany - Europe) assesses and recognizes the group of manufacturing and trading of health food.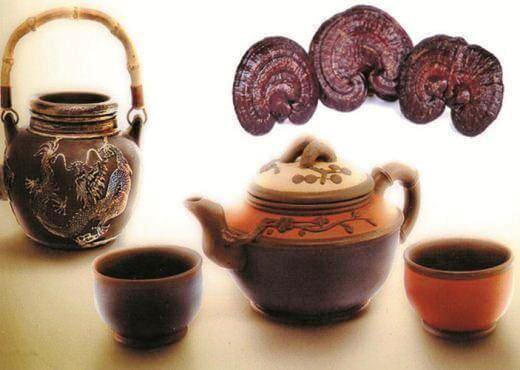 Medicinal or cure low blood pressure from Linh Chi Nong Lam
Once you have found Linh Chi Nong Lam products, you can embark on the following remedies or cure for low blood pressure:
+ Method 1: Use Nong Lam Ganoderma lucidum to mix drinking water
If the average person needs 10g of Ganoderma to boil water, people with low blood pressure only need half of those ingredients. That is, you only need 5g Ganoderma for 2 liters of water, boil and use.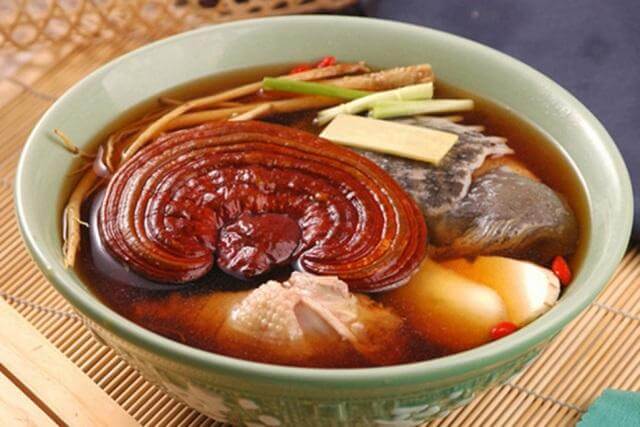 Ganoderma tea is a popular treatment for low blood pressure
In addition to Ganoderma, you can combine licorice and ventricles to increase the effectiveness of the drug.
+ Method 2: Processing nutritious delicacies from Ganoderma Ganoderma
People with low blood pressure can also use Ganoderma Ganoderma in sliced or powdered form to cook soup, simmering bone and making soup. These are easy to make, nutritious and especially good for low blood pressure.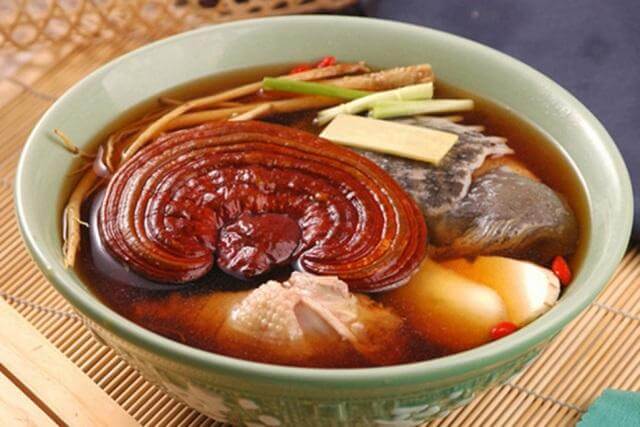 Ganoderma dishes with low blood pressure are easy to make
The content of the above article must have helped you answer the question: "Low blood pressure should not use Ganoderma: Right or wrong?" Be persistent use Ganoderma Ganoderma to achieve the best effect you!
Hope you and your family are always full of health and longevity like Ganoderma.
Time Ganoderma Ganoderma being sold in hundreds of establishments and distribution agents in 63 provinces and cities of the country.
You can go directly to the nearest store to buy. Or access the website: https://linhchinonglam.com or Advice Hotline 028.7107.6668 – 0938.877.743 to find out more and answer any questions.
See more articles:
Reasons People With Fat Should Use Ganoderma
Ganoderma Herbal - The secret to protecting the kidneys
Effects Of Ganoderma With Arthritis
Related posts