Use Ganoderma mushrooms not only protects the liver but is also good for the kidneys. They not only prevent but also support the treatment of some kidney diseases very well. For patients with renal impairment The Lingzhi mushroom offers amazing benefits.
Brief information about kidney failure
What is kidney failure?
This is one of the diseases that many people mention or have heard of. Accordingly, kidney failure is a state of impaired kidney function. Specifically and mainly the function of excreting the body's waste after metabolism. In addition, in some cases, typically chronic kidney failure, other kidney functions such as regulating fluid, electrolytes, acidosis, stimulating hematopoiesis, vitamin D synthesis, etc. are severely impaired. weight and negative effects on human health. Renal failure is a common, familiar name that is used by many people but it has actually impaired kidney function including: acute kidney damage, acute kidney failure, chronic kidney disease, end-stage chronic kidney failure.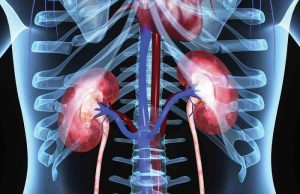 Renal failure is a condition of impaired renal function
+ Note: Effects Of Red Ganoderma and Taboos to Remember
Where is kidney failure and how dangerous?
There are many causes of kidney failure, including lack of blood flow to the kidneys, damaged kidneys, blocked urine flow. The above causes are due to the deterioration of many organs as well as to the diet, activities, injuries and negative effects on the organs that work directly with the kidneys, etc. Other diseases in the body that affect the kidneys are also causes of disease and affect the function of the kidneys, causing them to decline, negatively impacting on health.
The decline in kidney function has a serious impact on the overall functioning of the body. The degree of danger also depends on which kidney function is impaired and how much their decline is? However, they all affect life activities, severe stage can affect lives so extremely dangerous. Renal failure is increasing and is an obsession for many people.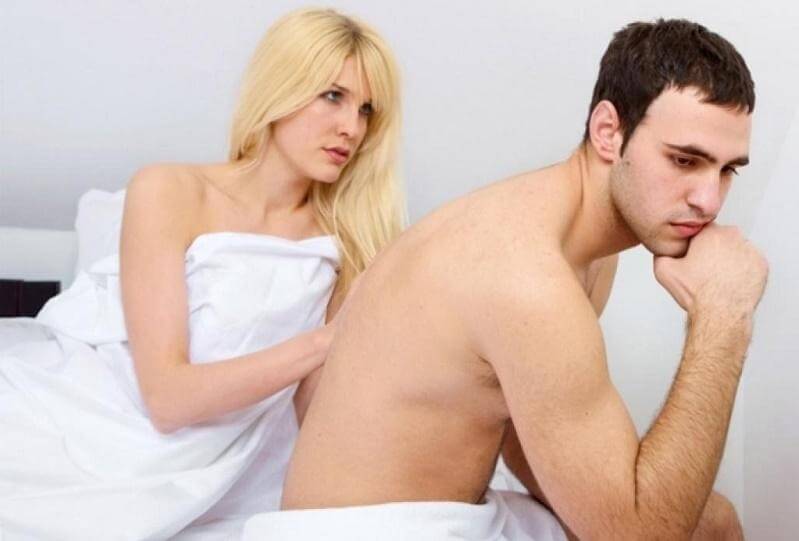 Renal failure affects physiological function and reduces libido
Ganoderma and effects on kidney failure
In the book "The God of Manuscript", Lingzhi is ranked among the top products and more than ginseng. The fungus has a scientific name Ganoderma lucidum, belongs to the lim mushroom family. In addition, they also have other names such as: Tien Thao, Longevity Mushroom, Van Nien velvet, ... This mushroom contains hundreds of active ingredients including vitamins, minerals, trace elements, amino acids, ... Especially Pharmaceutical ingredients, such as organic Germanium, Polysaccharides, Adenosine, Triterpenoid, Ganoderic Acid, bring many health benefits and support the treatment of many diseases.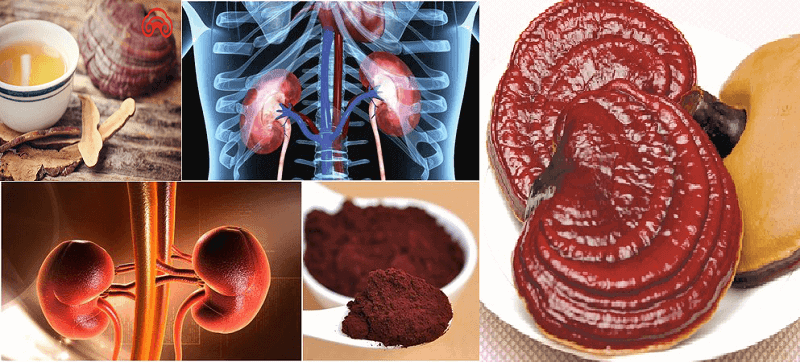 Ganoderma is effective for patients with renal insufficiency
According to some studies have shown, Ganoderma mushrooms contain the ingredientsp reduces Proteinuria and Cholesterol and maintains normal renal function. In addition, the fungus has the effect of restoring pancreatic cells, limiting these cells to oxidative causes of diabetes and kidney failure. Ingredients Fructosans, Saccharose, ... found in reishi mushrooms are effective in controlling, lowering blood sugar, enhancing kidney and pancreas function. Besides, Ganoderma lucidum has a good effect on the liver, good for the urinary system and reduces the cause of impaired renal function, protecting the kidneys as well as for patients with renal failure.
The composition of organic polysaccharides and germanium enhances the immune system as well as the body's resistance, improving health. Using Ganoderma lucidum has the effect of reducing fatigue, good for the organ systems, thereby also helping patients in the course of treatment, enhancing kidney function. Especially, for patients with renal impairment leading to reduced physiological function, using Lingzhi also improves physiological function, helping the life of married people sublime and happier.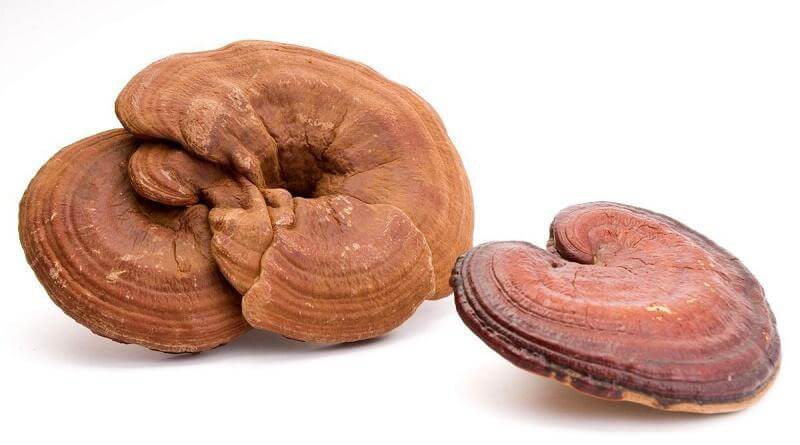 Ganoderma helps treat kidney failure and is good for health
+ Note: Time Use Reishi Mushroom Effect
Using Lingzhi properly for patients with kidney failure
1. Use Ganoderma to brake drinking water
Use 5-7g Ganoderma mushrooms bring water to boil or use them to thinly slice and brake with boiling water for about 20 - 30 minutes, let it cool and drink. Using reishi mushroom water not only improves kidney function but also nourishes the body as well as good for health. This is also one of the ways that are commonly applied today.
2. Ganoderma lucidum cooking
Besides braking water, cooking with Lingzhi is also a way of processing that many people choose today. Use Ganoderma mushrooms and stew with chicken as usual and season with spices to taste. Stew about 2 hours, you can enjoy chicken and water. This is also a way to improve health and good for patients with kidney failure.

Using Ganoderma mushrooms to inhibit drinking water or cooking dishes
Before using, you should pay attention to choosing quality Lingzhi mushrooms to promote their effects for health. In Viet Nam, Ganoderma - Former Member of Center for Business Incubation Technology, University of Agriculture and Forestry is the address chosen by many people. With quality Lingzhi mushroom products, the above brand has achieved CCI International Certificate 2015, certified food safety and hygiene, certified high quality Vietnamese goods, ... and is trusted and selected by consumers. use.
See more posts mushrooms with health:
Ganoderma and great effects for breast cancer patients
Should Ganoderma mushrooms be stored in the refrigerator?
Learn: Drinking Ganoderma juice is hot or not?
Related posts