Use cordyceps in fostering, protecting the body and repelling diseases seems to be no stranger to each of us. However, to make the dishes from cordyceps yourself is a difficult problem for those who are too busy with work. Therefore, many processed cordyceps products have appeared on the market, the most popular being water-based cordyceps. In this article, we will share with you 4 things to know about cordyceps available in jars. Cordyceps is quite good for human health, so do not rush to ignore the information about the product.
1. What is water-based cordyceps?
Reportedly, watery cordyceps is the product that is refined from 100% of pure cordyceps or combined with cordyceps to other pharmaceuticals in a certain proportion.
So how do people process cordyceps? Normally, watery cordyceps will be made from the essence of fresh cordyceps after they have been prepared and completely eliminated. Cordyceps are purified in the form of water will retain the ingredients inside.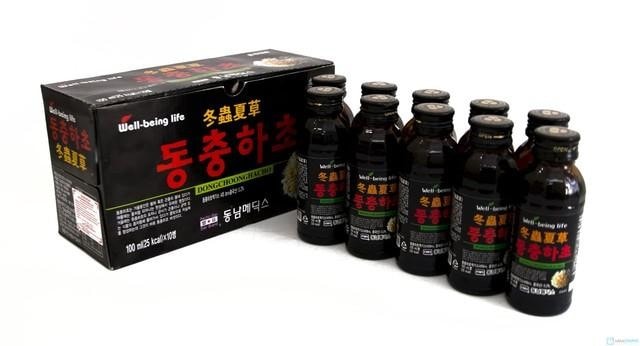 Depending on the purpose of the user, you can choose pre-distilled cordyceps in a bottle of water with ingredients 100% cordyceps. Or you can also choose: pre-distilled cordyceps in water with ginseng, cordyceps in a bottle of distilled water with bird's nest, pre-distilled cordyceps in a bottle of water with ginseng, Pre-distilled cordyceps in the form of a water bottle with Ganoderma lucidum, ... In particular, with a bottle of 100%, you can also prepare your own a suitable drink such as: Frozen coffee cordyceps, cordyceps wine, cordyceps fresh milk ...
+ Note: 4 Things To Know About Cordyceps In Tablets
2. Advantages of pre-distilled cordyceps in the form of a water bottle
The advantages of using pre-prepared cordyceps are:
Cordyceps Cordyceps is quite easy to use, the body absorbs more drugs.

Watery cordyceps are products that have been refined and packaged in glass and plastic jars. Users only need to open the lid to enjoy, without having to spend time and effort to process.

Cordyceps in the form of water jars are carefully studied by experts and manufacturers about the composition and proportion. Especially raw materials carefully selected, with a clear test of quality and food safety and hygiene. Users will not need to worry that they will choose the wrong quality or the wrong way.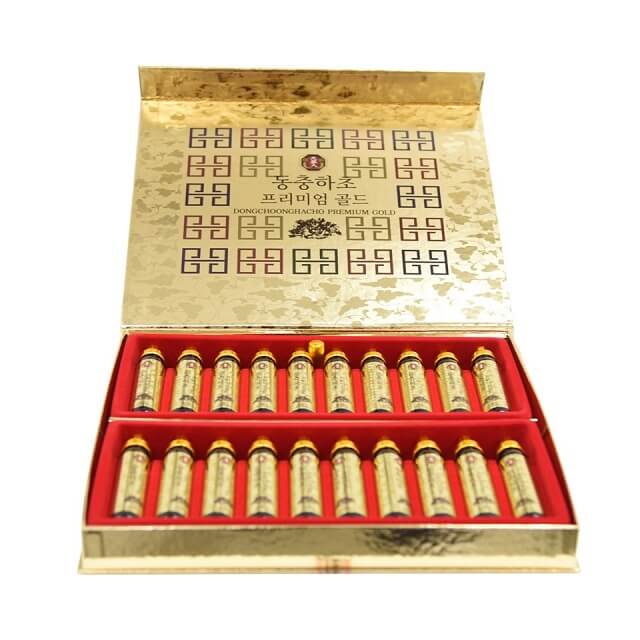 The next advantage of cordyceps is that you can take it with you, anytime, anywhere.

Cordyceps water is quite affordable, widely used.
3. What kinds of water-based cordyceps are available in bottles?
Cordyceps cordyceps products available on the market appear more and more. Vials containing pre-dried cordyceps essence can be plastic bottles, glass jars. These cordyceps jars help to protect the inside medicine well, avoid the strong impact or other impact from outside.
Not only that, cordyceps in the form of pre-prepared water bottles also have a beautiful form, can be given as gifts, gifts or brought home to display on special days. Normally, pre-prepared cordyceps water bottles will be packed inside cardboard boxes, wooden boxes to fix the jars, make them more beautiful and easier to transport.
+ Note: Reasons Should Choose Buy Cordyceps Agroforestry
4. How to drink pre-distilled cordyceps in a bottle of water
With this kind of Cordyceps cordyceps, the usage will be printed on the packaging of each product and brand. However, for effective use of water-cooled cordyceps, you should consult your doctor to know the health status, your age should use water-resistant cordyceps in dosage.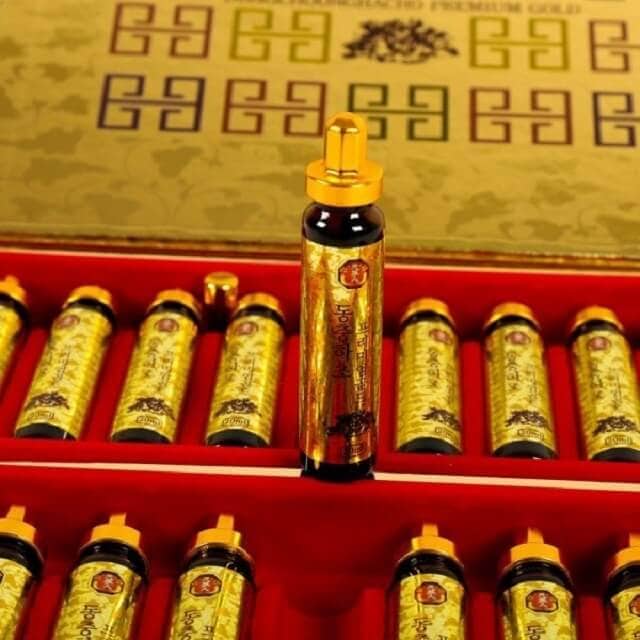 5. Where to buy cordyceps?
To own the product of distilled cordyceps in the form of a water bottle with beautiful design, perfect quality, delicious taste. You can find it Ganoderma ours. We not only provide customers with excellent quality distilled cordyceps products.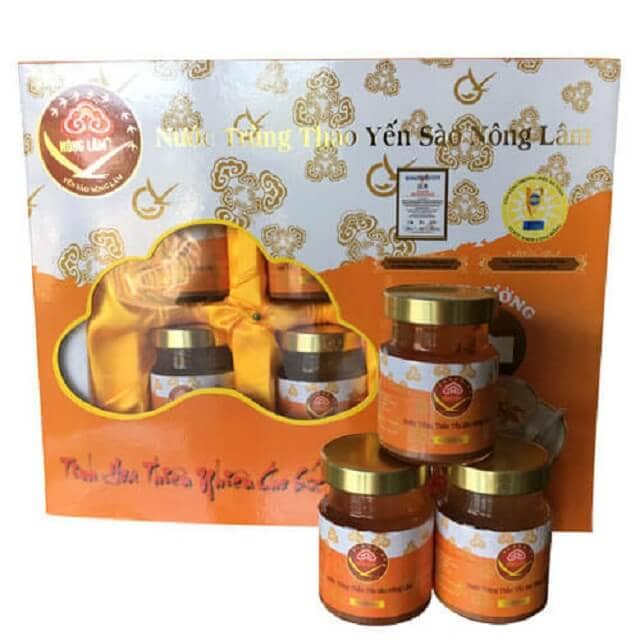 Here, we deal in dried cordyceps products, which have been preliminarily processed and packaged. You can buy to use gradually, as gifts for Tet. The cordyceps we provide have been tested for quality, price suitable for all customers. For more information about the product, do not forget to visit the website linhchinonglam.com Please.
Related posts