1. Origin of cordyceps in agriculture and forestry clearly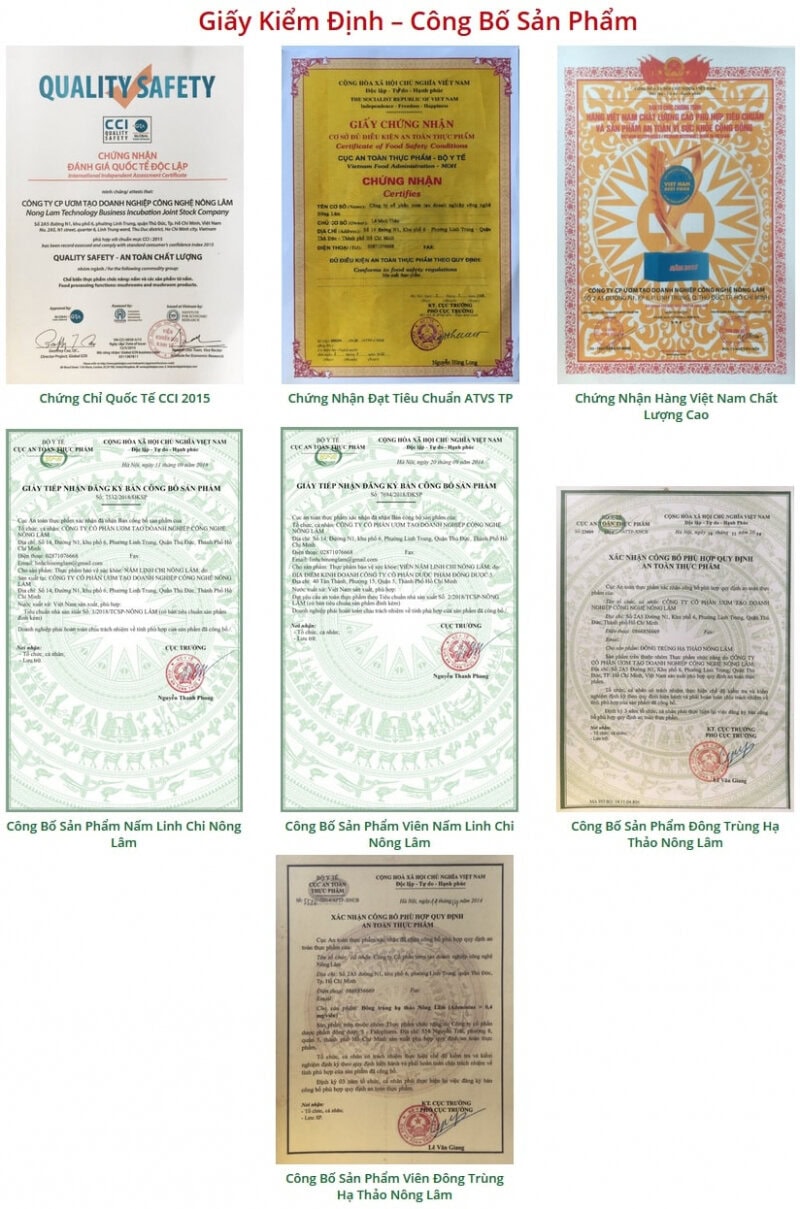 + Cordyceps Agriculture and Forestry is a product developed by the system of Linh Chi Nong Lam brand - belonging to Nong Lam Technology Enterprise Incubation Joint Stock Company - Former Member of Technology Business Incubation Center, HCMC University of Agriculture and Forestry - Unit honored to achieve the certificate of "Quality Safety CCI 2015" by the Institute of Economic Research, Vietnam Consumer Research Center, Global Trade Associations - Global GTA (Germany - Europe) assess and recognize for the group of manufacturing and trading of health food. 
+ Products Cordyceps Cordyceps - Linh Chi Nong Lam has been present and growing on more than 200 agents across the provinces and cities nationwide. The team of experts in charge of management, consulting and product development research are the leading masters, doctors, and bachelors in biotechnology, medicine and medicine.
2. The Nong Lam Dong Cordyceps Seed is Pure and always improving quality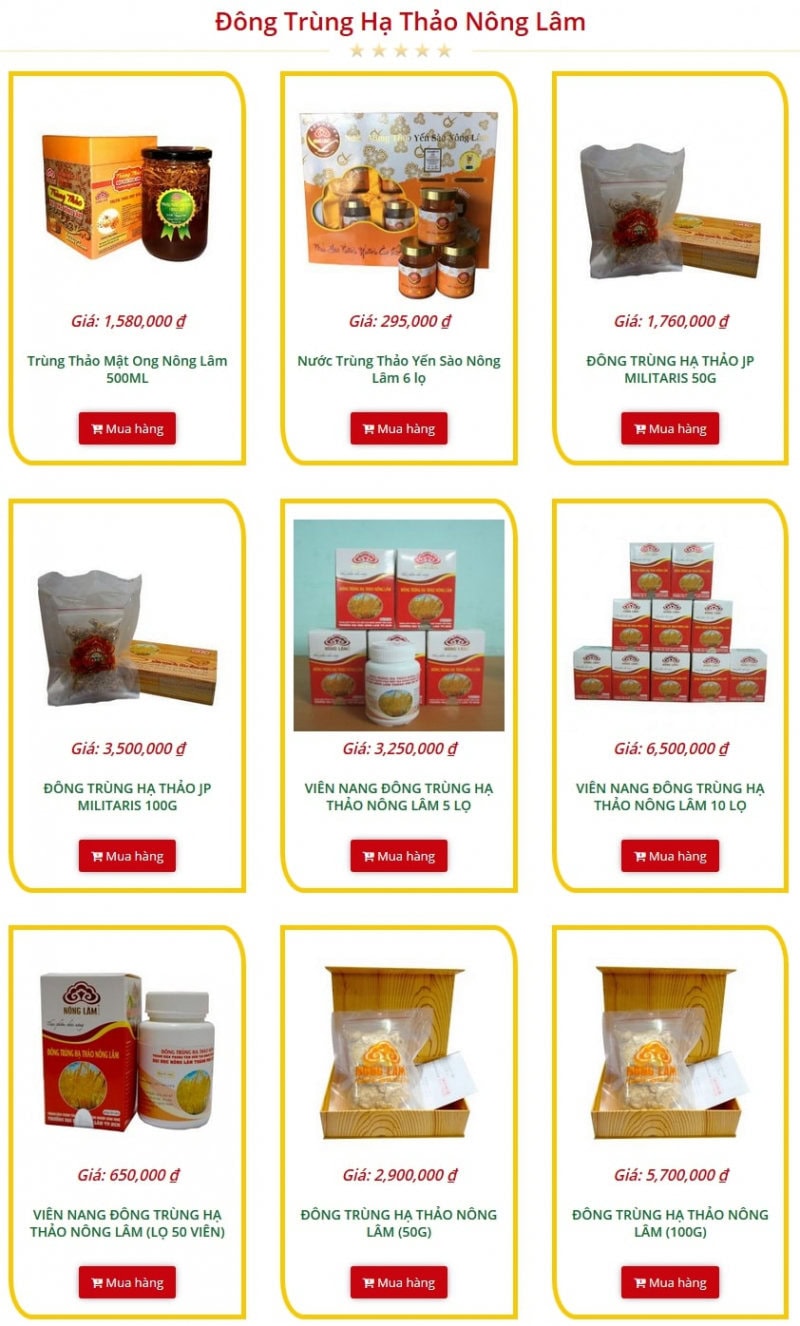 In Cordyceps Agriculture and Forestry experts always and Only use pure grade 1 strains to ensure the quality of the fruits of Cordyceps Mushroom - This variety is quite popular and its characteristic is a nutrient suitable for improving health because there are many vitamins and trace elements good for the body, this is the same strain that Dong Trung Ha Thao Nong Lam has kept and isolated the F1 generation to produce to meet the needs of customers with many varieties of cordyceps.
In addition cordyceps Militaris is also a strong product of Cordyceps Cordyceps (here using Cordyceps militaris strain derived from Ban Ban so the medicinal content is guaranteed higher than other strains).
3. Advanced Cordyceps production and testing process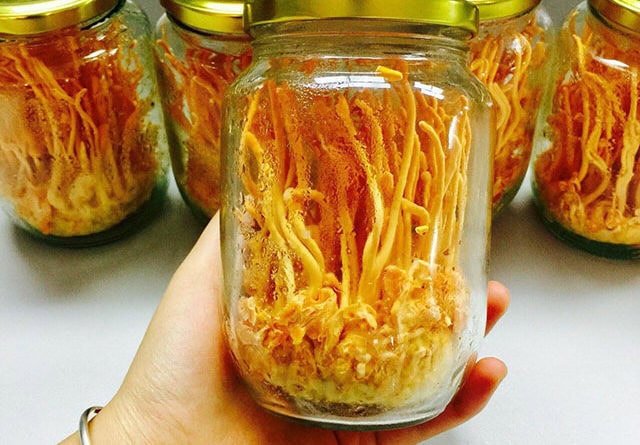 Applying a strict technological process, ensuring asepsis during production to produce superior quality products - ensuring nutrients during use.
In Vietnam, this is the leading prestige unit in researching, producing and manufacturing protective and healthcare foods from nature (Swallow Nest, Ganoderma, Cordyceps, Sam Ngoc Linh,...).
* Useful advice on Cordyceps:
Information to support advice: 
Website: https://linhchinonglam.com/
Official address: Number 14, Street N1, Kp. 6, P. Linh Trung, Q. Thủ Đức, Tp. Ho Chi Minh (Inside Ho Chi Minh City University of Agriculture and Forestry)
Phone: 090 973 7743 – 093 887 7743 – 096 807 7743
Currently, Cordyceps Agroforestry has a distribution network with more than 200 distributors and agents nationwide.
See more posts in the forum Cordyceps With Health's Ganoderma:
Cordyceps supports the treatment of fatty liver disease
Cordyceps with copd disease (chronic obstructive pulmonary disease)
Cordyceps effects with chronic asthma
Related posts