The current, Ganoderma Many people prefer to use it because it is like a kind of "miracle" that brings many benefits for health and beauty. However Red reishi mushroom prices in Vietnam 2019 On the market today is what makes users wonder before choosing to buy products. In your opinion, where to buy Vietnamese red Ganoderma quality where still ensure the most affordable price? To find out more about this, we invite you to follow the article below.
General information about Vietnamese red lingzhi
Referring to Ganoderma, we often think of it as an expensive herbal health food. In ancient times, only regal and aristocratic classes could use Ganoderma. Previously, red Ganoderma in the market was mostly imported from Korea and Japan to provide for the needs of people in the country.
However, when the consumption of red reishi mushrooms is increasing, there are many low-quality lingzhi products "in disguise" of imported goods. There have been many cases of buying fake reishi mushrooms for use resulting in many serious effects. Therefore, consumers cannot help worrying about buying reishi mushroom in the market.
To expand the business, giving users quality red lingzhi. Many businesses and individuals have implemented the model of Vietnamese Ganoderma farms themselves. Because Vietnamese red Ganoderma is gradually appearing in the market, users also have more choices and peace of mind about the origin of Ganoderma that they use.
+ Note: Basic Things to Know About Vietnamese Red Reishi Mushroom
What is the price of Vietnamese red reishi mushroom 2019?
For reishi mushrooms originating from Japan and Korea, reishi whole tree costs from VND 800,000 - 1,400,000 VND / kg. Particularly for mushrooms, about 500,000 d.kg.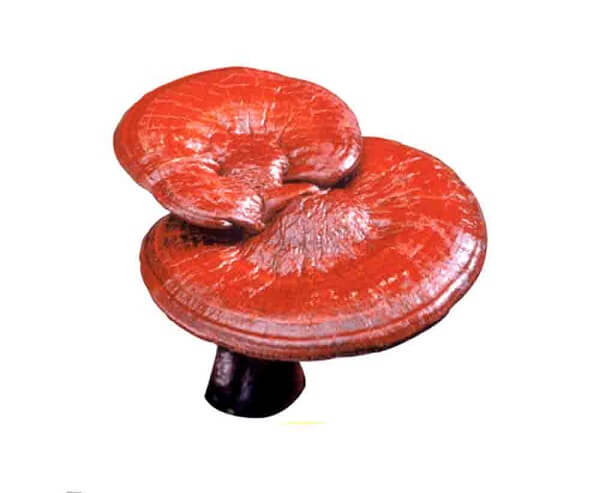 Reishi mushrooms are grown, processed and packaged on the farm, the price ranges from 700,000 to 1,200,000 VND / kg. Particularly for Vietnamese red Lingzhi because of its high medical value and complex care conditions, the price is a bit more.
Why is Vietnamese red Lingzhi more expensive than other mushrooms?
The reasons why Vietnamese red reishi is priced higher than other products are:
The process of cultivating Ganoderma in Vietnam is quite complicated and highly technical. Vietnamese red lingzhi was created after going through such steps as embryo breeding, steaming, transplanting, irrigation, pepper, tending, harvesting, drying ...

The process to preserve red Ganoderma is difficult, if not meticulous and skillful, it is easy to damage, mold.

Red reishi mushrooms are difficult to grow, when it is also very difficult to achieve productivity and retain the nutritional quality in it.

Many stages of Ganoderma production must be done by hand, without the support of machines.

The production of reishi mushroom embryos is very difficult, most mushroom farms have to find a stable and quality source of mushroom embryos. Therefore, the cost of red lingzhi is also higher.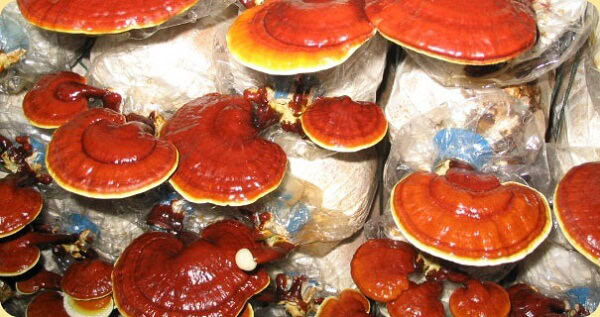 + Note: Tell you 3 ways to cook red Ganoderma not everyone knows
Other factors determine the price of Vietnamese red lingzhi
The above-mentioned aquaculture and production factors are only 50% which are decisive factors to the cost of Vietnamese red lingzhi. 50% determinants of the cost of red lingzhi also depend on the genus of mushrooms, because currently red Lingzhi has more than 10 different varieties.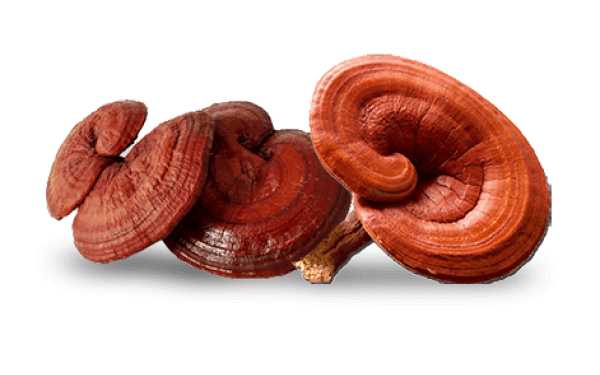 Not only that, even the size of red reishi mushroom, the amount of lingzhi spores on the ear of the mushroom, its origin and origin also affects the cost of the mushroom. Despite this, the Vietnamese red reishi mushrooms are too large and not necessarily of good quality, because they have almost lost all nutrients, just like wood. Therefore, large red reishi mushroom will be cheaper than the medium-sized reishi.
The most important part determining the cost of Vietnamese red reishi is the brown powder (Ganoderma spores) on the mushroom cap. It is the spore layer that determines the quality of the mushroom, bringing many benefits to the health of users.
Buy quality Vietnamese red Ganoderma where quality
If you want buy red reishi mushroom Vietnam has the best quality, ensures the origin, buys mushrooms on the farm with solid and careful packaging. You can buy them at Ganoderma. We always bring to our customers the products with the best quality, reasonable prices and guarantee for quality. Red Ganoderma products at linhchinonglam.com Has been proven for safety, does not contain preservatives or additives so you can use it with peace of mind.
Related posts