Ganoderma is a rare medicinal herb. According to the book "The God of Manuscript Manuscript", 2,000 years ago, Red Lingzhi was classified as "Superior medicine", which fosters the body and cures diseases in ginseng. Early Ming dynasty (1595), based on color, Linh Chi was classified into 6 categories (Luc Bao Linh Chi) and only rich kings and rich people could use it. Through many changes of nature, Ganoderma still retains the role of "superior medicine" in traditional medicine, has a good effect in treating, caring and protecting human health.
A valuable article on Ganoderma
Published in Nguoi Lao Dong newspaper and the journal Noble Medicinal Plants
- Vietnam Association of Medicinal Materials - 2005
Many countries in the world such as Japan, Korea, Malaysia, the United States, China ... have gone in depth, studied the environment of growing red Lucid Ganoderma in large scale for processing and use as tonic and medicine for treating diseases. . In Vietnam, the scientist Le Quy Don (1720 –1784) once assessed that: Red Lucid Ganoderma is a rare and valuable product of Dai Nam forest land, which is effective in balancing the brain, protecting the liver, strengthening the mind, and pacifying hyperthermia, detoxification, depression ... From the viewpoint of traditional oriental medicine, the effect of Ganoderma is not narrowed in an organ, but spread to the whole body, supporting the total body condition to help young people long , live longer. In recent years, due to its special properties, Lingzhi has been studied, cultivated and processed, used to improve health and treat a number of diseases such as: Blood pressure, cardiovascular, diabetes, gout ( gout), cerebral circulatory insufficiency, anti-cholesterol, body weakness, neurasthenia, liver and kidney disease, especially polysarccharides have the effect of limiting the growth of abnormal cells (effects). causes Ganoderma, tumors), so Ganoderma is also considered a complementary medicine in preventing and supporting cancer treatment, oncology and supporting treatment after chemotherapy, radiation, etc.
Despite being classified as a high-quality supplement, red Lingzhi has no protein necessary for the structure of the cell, does not contain substances that improve digestive function, nor does it contain active sedative.
It was not until Qin Shi Huang dispatched Lu Yu to seek immortality for immortality in the South China Sea before the Red Reishi appeared in medical history. For thousands of years, red reishi mushroom occupies the highest position in ancient Chinese texts. Therefore, it is no stranger to the four-sided physician and has long been officially listed in the pharmacopoeia of China, Japan, and Korea ... as a remedy for cancer, anti-aging and rehabilitation. of the body organs are hurt, depressed ...
Not only used in Asia, Ganoderma is currently one of the hot research and application topics of European and American medicine and pharmacy. Especially, in-depth studies on the use of Lingzhi extracts on cancer patients, AIDS ... Western medicine must have a legitimate motive when looking for a traditional herbal medicine. Bronze. Despite being classified as a high quality medicine of Chinese medicine, the nutritive value of Red Lingzhi is not synonymous with the tectonic effect of the "shoulder of muscle" that a piece of meat or egg brings. There have been many people using Ganoderma feel better, eat well, sleep well, but when analyzing, Ganoderma has no protein needed for the structure of cells, does not contain substances that improve the function of digestion. chemical, nor sedative active substances. The ability to support the overall body status of Red Lingzhi is an indisputable fact, not only based on the subjective feeling of the patient, but based on objective scientific standards with clear quantification. , as a result of hundreds of research projects at various institutions from Asia to Europe. If so, Red Ganoderma works under what mechanism?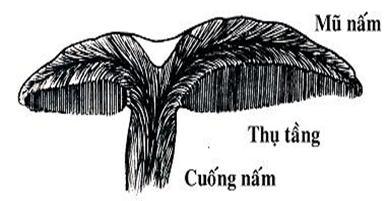 The unique structure of Ganoderma is the composition of all kinds of trace minerals (119 substances), of which some minerals such as organic Germanium, vanadium, chromium ... or polysaccharides and triterpenoids ... have been confirmed as Important factors are supplements to treat cancer, allergies, aging, atherosclerosis, intravascular coagulation, help regulate nerve conduction, protect the structure of the cell nucleus. Are there any diseases now free from the effects of these pathological factors?
With a unique ingredient as described, Red Reishi restores the body by the mechanism of indirect effects. Contrary to the function of providing nutrients in the "lack of replenishment" style of conventional tonic, Ganoderma is useful for the body by choosing a way that operates more skillfully and more flexibly via leverage. It on the one hand purifies the body comprehensively and synchronously through diuretic and biliary effects, on the one hand stimulates many biochemical reactions in the body thanks to the catalytic role of trace minerals. Red Lucid Ganoderma cleverly awakens the body's resistance, thereby correcting dysfunction, healing organ damage, restoring the immune system. Once the three conditions mentioned above are met, the body is very difficult to get sick, people are slow to grow old. The ancients did not have too much words when they classified Red Ganoderma into the herbal group of senior herbalists!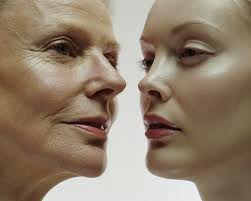 Based on hundreds of thematic reports in international conferences on the effectiveness of Ganoderma, the question of "Vietnamese Red Lingzhi is effective or not" is redundant. If based on the number of patients from East to West who have been treated very well with Linh Chi, then questions about Linh Chi's scientific basis are no longer needed. But one thing is certain: Red Ganoderma is not a panacea to help live a hundred years old, forever young as advertised or delusional of the Tyrant Qin. On the basis of scientific knowledge, if you know how to apply Ganoderma, it will be one of the effective and safe means to enhance the body's resistance in a stressful life and heavy environmental pollution. of today's times.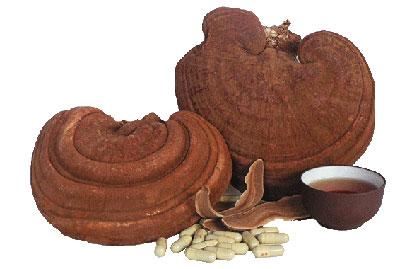 The final problem is whether Vietnamese Red Lingzhi will work or not foreign Red Lingzhi, so it should work? A completely reasonable question, because not all red Lucid Ganoderma has many good medicinal properties and concerns of the patient is how to find red Lucid Ganoderma is of the best quality and most prestigious.
Criteria to choose Red Lingzhi
It is recommended to use Ganoderma Lucidum is cultivated professionally because of its stable quality, effectiveness and no adverse side effects. Contrary to popular belief, Ganoderma or red Lucid Ganoderma grows wildly because it is difficult for humans to control environmental pollution nowadays.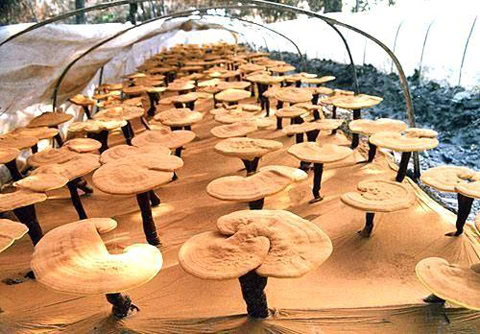 Only buy reishi mushroom with clear origin, origin. Don't be discouraged by advertising on honey sugar like Ganoderma ... on the forest, on the mountains.
Ganoderma red good quality, the two sides are not weevils, the underside color from pale yellow to white. The lower part of Ganoderma is turmeric yellow, which is usually not good and usually this is Chinese Red Lingzhi, Ganoderma, yellow turmeric is not the natural color of mushrooms. If using red Ganoderma to cook drinking water, should choose red Lingzhi with moderate size, diameter 8-20 cm. At this size, Lingzhi has not been completely woodized, the content of polysaccharides and triterpenoids is still high, so it is easy to extract when cooking in water. Red chi for the production of pharmaceuticals also uses only mushrooms according to the above standard.
(Source: Yhoccotruyen)
You can find scientific research papers published in Cancer Research UK (the famous British magazine that publishes scientific research on cancer) from the University of Strathclyde. : Medicinalmushrooms: their therapeutic properties and current medical usage with specialemphasis on cancer treatments (Medicinal mushrooms: their therapeutic properties and application in modern medicine with special importance in supporting patients cancer).
In Vietnam, we are proud to be the first University to apply and research successfully to bring the highest quality and safest products to consumers. want to use Ganoderma products. If you have not found a reliable address to buy Red Ganoderma, Thuong Hoang Mushroom, Green Lim Mushroom, Linh Chi Nong Lam is the place to sell reputable quality Red Ganoderma, Natural Green Lim Mushroom, Thuong Hoang Mushroom and the most reputable cordyceps. Currently Linh Chi Nong Lam is looking for a system of agents selling and distributing Red Ganoderma, Green Lim Mushroom, Thuong Hoang Mushroom, Cordyceps nationwide, individuals or organizers wishing to become sales agent Linh Chi Nong Lam please contact Linh Chi Nong Lam.
FARMING AFFILIATES
CREATIVITY AT THE CENTER OF TECHNOLOGY ENTERPRISES
 HCMC AGRICULTURE UNIVERSITY HCM
Number 14, Street N1, Kp. 6, P. Linh Trung, Q. Thủ Đức, Tp. Ho Chi Minh
(Inside Ho Chi Minh City University of Agriculture and Forestry)
Phone: 028. 7107 6668 - 0938 877 743
Website: www.linhchinonglam.com
Related posts