In Vietnam, people with osteoarthritis are increasingly rejuvenating. The disease can occur with anyone, from the elderly, middle-aged to young adults. Research shows that reishi mushrooms can prevent and support effective treatment of osteoarthritis. We should use it regularly to get the best results.
Why Reishi mushroom effects Helps prevent and support the treatment of osteoarthritis
There are many reasons for osteoarthritis diseases. For example: Due to old age, by accident, due to inactivity habits, due to pregnancy, ... However, the consequences of osteoarthritis caused quite similar. They make bones and joints painful, difficult to move, move. More serious is the loss of inherent motor function.
According to the sharing of Linh Chi Nong Lam - Nguyen Member of the technology incubation center of Nong Lam University in Ho Chi Minh City. Osteoarthritis can be completely prevented and supported by reishi mushroom treatment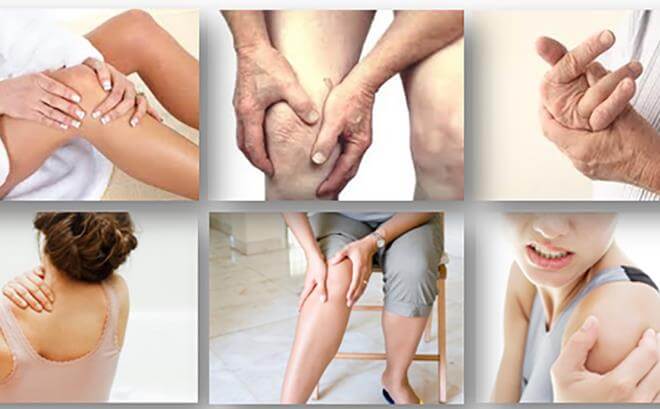 Osteoarthritis pain can appear in any object
The reason is explained by the fact that Ganoderma contains many important pharmaceuticals as follows:
- Ingredients Polyssacharides are responsible for strengthening the immune system and preventing autoimmune diseases. Helps prevent arthritis, edema, and swelling in the joints.
- Anti-oxidant enzyme, helps to eliminate toxins in the blood from free radicals that destroy cells.
- Provailen pharmaceuticals has the effect of reducing osteoarthritis pain effectively, helping patients have a stronger muscle. At the same time increasing flexibilty helps improve bone stiffness. Thanks to this, the patient can move more easily.
- Ganoderma is also believed to help with insomnia, anxiety, fatigue of people with osteoarthritis. Help them feel more comfortable and relaxed.
Reishi mushroom remedies support effective osteoarthritis treatment
As mentioned above, Ganoderma has many effects in preventing and supporting the treatment of bone and joint diseases such as arthritis, back pain of the spine, herniated disc, osteoarthritis, arthritis. rheumatoid form, gout.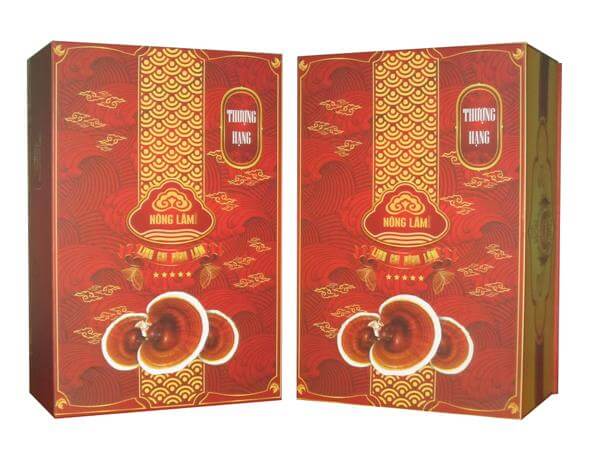 Ganoderma is an effective medicine to treat osteoarthritis
However, in order to have the best medicine from Ganoderma Lucidum, we need to follow it properly. Here are some suggestions for you:
- Use Ganoderma powder in form or sliced boiled or braked for drinking water every day.
- Use Ganoderma to cook soup, soup, porridge.
- Soak Ganoderma wine and use 1-2 small cups every day.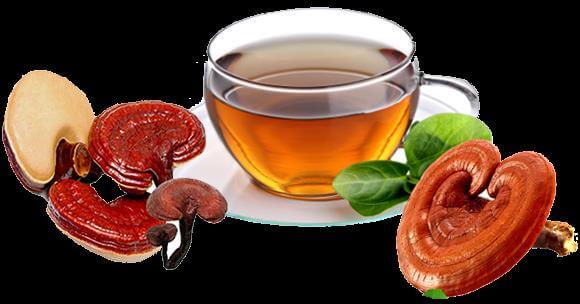 To drink Ganoderma juice everyday can prevent osteoarthritis
This article has introduced to you how to use Ganoderma to help prevent and support the treatment of osteoarthritis. Hope you have more useful knowledge to prevent this disease. Be persistent use Ganoderma combined with exercise, reasonable rest to get the best effect.
Note: Ganoderma lucidum is only effective when quality assurance. There are many different types of reishi mushrooms on the market. If you do not know how to choose, you can easily buy fake goods, fake goods, poor quality goods.
Ganoderma Ganoderma is currently a product trusted by many. The product has been granted CCI international certificate of quality in 2015.
You have questions or need further advice, please contact us at phone number 028.7107.6668 – 0938.877.743. Or readers can access the website: https://linhchinonglam.com/ for a free consultation.
Wish you always happy and good health.
See more articles:
The secret to beautiful skin thanks to Ganoderma Lucidum Everyday
The secret to a complete deep sleep from Ganoderma
Top 10 Healthy Foods From Lin Chi Mushrooms For Pregnant Women
Related posts