Red Lingzhi: The precious medicine is no longer a luxury
Previously, Reishi mushroom was considered a rare and expensive herb, only rich people use it. But nowadays, Ganoderma Lucidum is widely planted, users no longer worry about its price. However, due to the fact that Linh Chi mushrooms are not fully used for health, not everyone drinks water from this mushroom as a daily routine.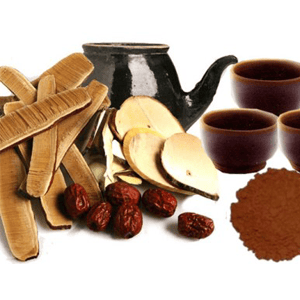 + Note: How to use Ganoderma simple but effective
"Good friend" of cancer patients
Nguyen Thi Xiu in Ba Dinh, Hanoi has been a tonsil patient for 5 years, since she was 49 years old. Since becoming aware of the illness, she has been treated with chemotherapy and radiation at the hospital. Through knowledge, she learned that Ganoderma Lucidum can support the treatment process so she decided to use Ganoderma combined with treatment as directed by the doctor.
 "When the radiation, my mouth swelled up, drinking warm or cold water were very cold. I took mushrooms and since then I continue to eat and drink. "- Ms. Xiu said.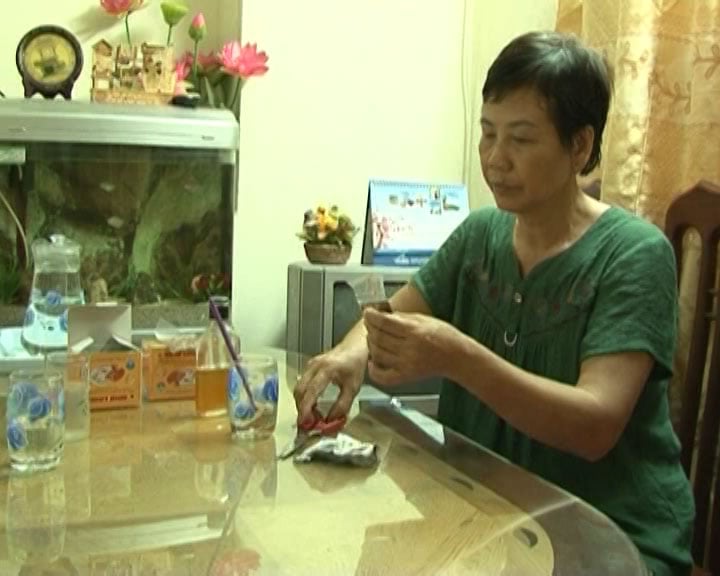 Mrs. Xiu made a drink from Lingzhi mushroom
Previously, Ms. Xiu had difficulty pronouncing, when she said it was painful in the throat. Since using Lingzhi mushrooms, she feels stronger, easier to pronounce and more miraculous, she has been able to become a musical tree of the Quan Ho folk club. The mental burden of her cancer had eased somewhat.
Ms. Xiu said: "6 months, I go to the hospital once, take medicine from the hospital, and I still take Lingzhi. As I read in the book, I can only extend the life to 5 years. My time is now 5 years but I have not seen anything. I think my health can still last longer. "
Thanks to Linh Chi mushroom, Mr. Do Duc Ly in Tu Liem, Hanoi, a patient with laryngeal cancer can improve his health to treat. Mr. Ly had to remove 18/20 two vocal cords. After radiation therapy, doctors said his body could lose weight fast.
Ms. Nguyen Thi Nga, Mr. Ly's wife decided to buy Linh Chi mushrooms for her husband to drink because she learned and knew that Linh Chi mushroom has the effect of improving the body. "Indeed, many Ganoderma users have shown many benefits. I don't know what the other effects are but the enhancement effect I see. "- Ms. Nga said.
Ganoderma lucidum - Miracle medicinal herbs
Ganoderma is a medicine that people have known for a long time used to make medicine. Red and Ganoderma Ganoderma are two common types.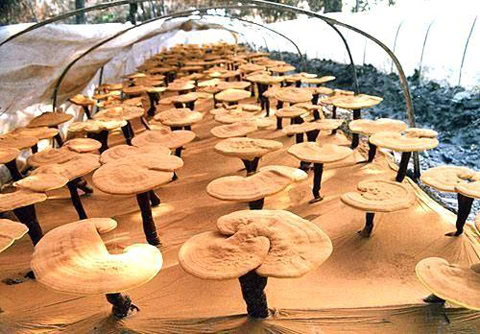 Ganoderma has many uses for health
According to traditional medicine, Ganoderma has a light taste, warmth, and has the effect of nourishing the body, sedating and increasing memory. Ganoderma has many uses: strengthening the immune system, the body's resistance to disease, providing energy. Since then, Lingzhi has the effect of extending the life of humans, rejuvenating cells, especially to support treatment for cancer patients.
Assoc. Prof. Dr. Nguyen Thi Chinh, Vice President of Vietnam Association of Community Health Care Education explained: "Ganoderma has components with strong anti-tumor properties. Why is that there? As it increases immunity, increases the natural killer cell. Especially, it has the problem of repairing the broken structure of gene mutation, deoxidizing free oxygen radicals. Saying that it's more or less resistant to tumors is due to that. There are 119 substances in Lingzhi, which means there are many other substances supporting each other, synergizing with each other, not some of them. "
Ganoderma is increasingly easy to find
Nowadays, with the advancement of science and technology, reishi mushrooms become popular. In our country, besides importing, Lingzhi is cultivated in production facilities. Therefore, Ganoderma is more widely used.
Ganoderma can be used in fresh forms such as boiling drinking water, processing into dishes. Lingzhi is also prepared into medicinal products on the market such as: Linh Chi mushroom biomass, Linh Chi extract, Linh Chi mushroom spore, Linh Chi cream, spore-breaking Linh Linh mushroom ... Re-formulated with certain uses for health according to the advice of a physician.
However, when buying and using Lingzhi mushrooms, Associate Professor and Doctor Nguyen Thi Chinh noted: "To recognize the characteristics of good Lingzhi, there must be thickness, no mold and spores. Some Ganoderma mushrooms are moldy or it is thin, or Lingzhi extracts are of poor quality. One more thing I want to say is that Ganoderma must be used in large quantities, if the concentration is low then it is not valuable. "
Consumers who purchase Lingzhi products for health should look to reliable herbal sources, clear origins and guaranteed quality.
Implementation: Hong Anh
FARMING AFFILIATES
CREATIVITY AT THE CENTER OF TECHNOLOGY ENTERPRISES
 HCMC AGRICULTURE UNIVERSITY HCM
Number 14, Street N1, Kp. 6, P. Linh Trung, Q. Thủ Đức, Tp. Ho Chi Minh
(Inside Ho Chi Minh City University of Agriculture and Forestry)
Phone: 028. 7107 6668 - 0938 877 743
Related posts