Although known countless uses of Ganoderma But many people still wonder if they should be used while having asthma? The following article will answer and provide useful information.
Asthma summary
Asthma, also known as bronchial asthma, is one of the many respiratory conditions that many people experience. This is a situation where the respiratory tract is seriously inflamed, leading to a reduction in the airway, increasing sputum, edema, and spasms, which causes the patient to wheeze, have difficulty breathing, take a long breath to breathe, etc. changes and are often more difficult to breathe late at night or in the early morning.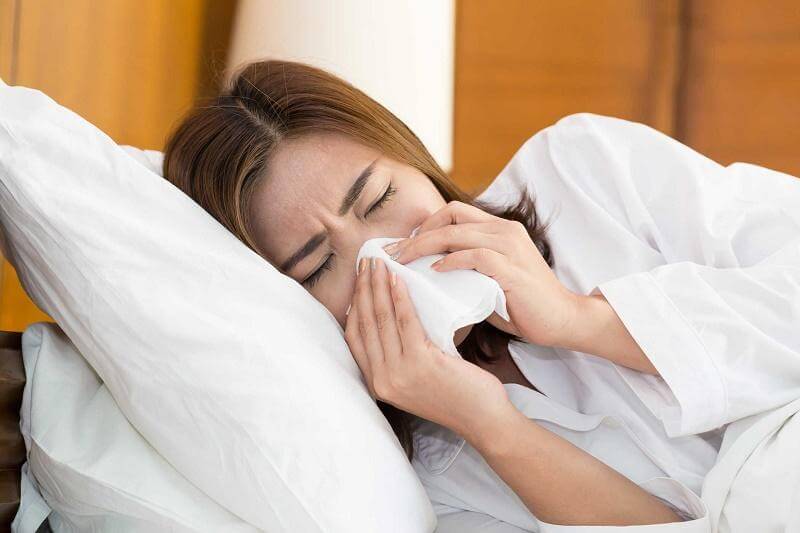 Asthma is a potentially dangerous disease
There are many causes of asthma such as: due to environmental factors such as dust and smoke, due to high intensity of exercise, due to weather allergy, food and internal factors, genetic factors , ... Whatever the cause, asthma can make it difficult to breathe, wheeze, ability to adapt to cold weather, persistent cough, hoarseness, fatigue, poor productivity, affect living, ... They even cause dangerous complications such as: collapsed lungs, bronchial infections, pneumothorax, respiratory failure, ...
According to modern medicine, asthma is currently not completely cured. However, the treatment and use of beneficial herbs will help patients feel more comfortable, enhance resistance, the immune system as well as prevent complications of the disease.
Should people with asthma should use Lingzhi?
Ganoderma is one of the "panacea" has many prevention, support and treatment of diseases as well as for many organ systems and body. In the composition of Lingzhi there are more than 200 active substances beneficial to the body. But can Ganoderma be used for people with asthma? Accordingly, they are not only usable but also have many great effects for patients with asthma.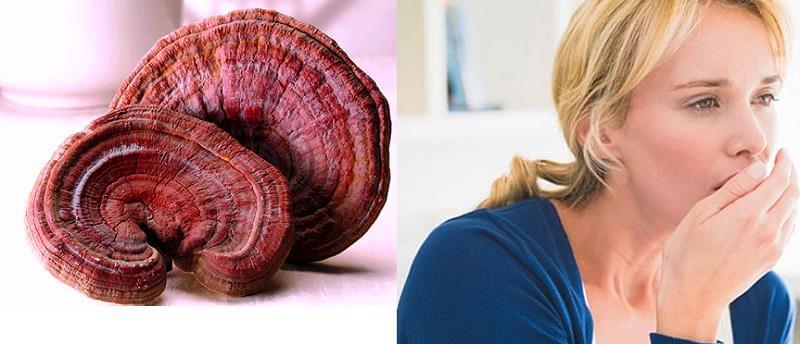 Ganoderma has great effects for people with asthma
Why should asthma people use Lingzhi? Accordingly, the fungus contains many amino acids and a number of other components such as proteins, saponins, polysaccharides ... which inhibit bronchial adrenal cells releasing amino organization. At the same time they have the effect of relaxing bronchial smooth muscle, eliminating the hypersensitivity reaction, so it is good for the treatment of asthma and bronchitis better.
Besides, the appearance of Triterpenoid component in Ganoderma has great effect in suppressing allergies, reducing sinus congestion. At the same time, they help improve respiratory problems effectively. Using Ganoderma mushrooms is the secret to help people with asthma more comfortable and strengthen the immune system, the body's resistance, prevent the dangerous complications that worsen the disease.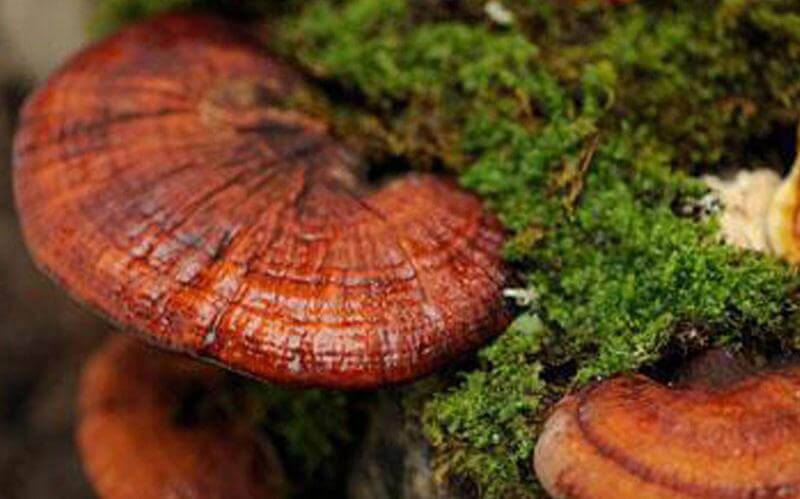 Using reishi mushroom helps to reduce and prevent complications of asthma
Instructions to use Ganoderma lucidum support asthma treatment
Prepare:
+ Ganoderma (5-7g)
+ Mussels meat: about 200g
+ Rock sugar: about 50g
+ Necessary tools
Doing:
+ Firstly, slice thin red Lingzhi mushrooms and put them in a clay pot with about 1.5 liters of water.
+ Boil until the water drops ⅓ then stop and drain the water, the remaining residue add water and boil 2 times as above. Then pour 2 times of water poured with the first.
+ Mussel meat is cleaned and cooked with a part of Lingzhi juice.
+ After the mussel meat is cooked, add the alum sugar to boil and wait until it dissolves, turn off the stove and scoop out the bowl to eat.
+ You can use the remaining mushroom juice to make tea and drink.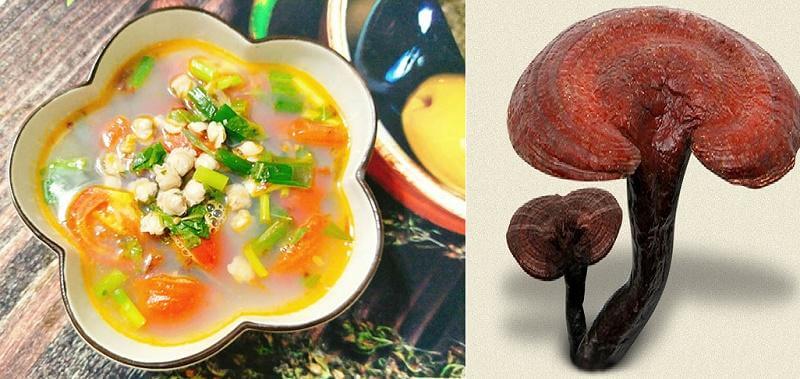 Mussel and Lingzhi soup are nutritious for people with asthma
Use Ganoderma mushrooms As the above guide will help prevent uncomplicated asthma, the person will feel better. At the same time, they also work to improve health, strengthen the immune system, resistance, good for many organs as well as help prevent and support the treatment of many diseases, ...
In particular, Linh Chi mushroom soup also works to strengthen the tendons as well as enhance the metabolism and provide oxygen to cells, heart, liver, lungs. In addition, they work to inhibit the release of histamine and reduce the risk of allergies quite well. The mussel and mushroom Lingzhi also work to help insomnia people get a better and deeper sleep. This is also one of the ways to make Lingzhi easy to eat and absorb that many people should follow.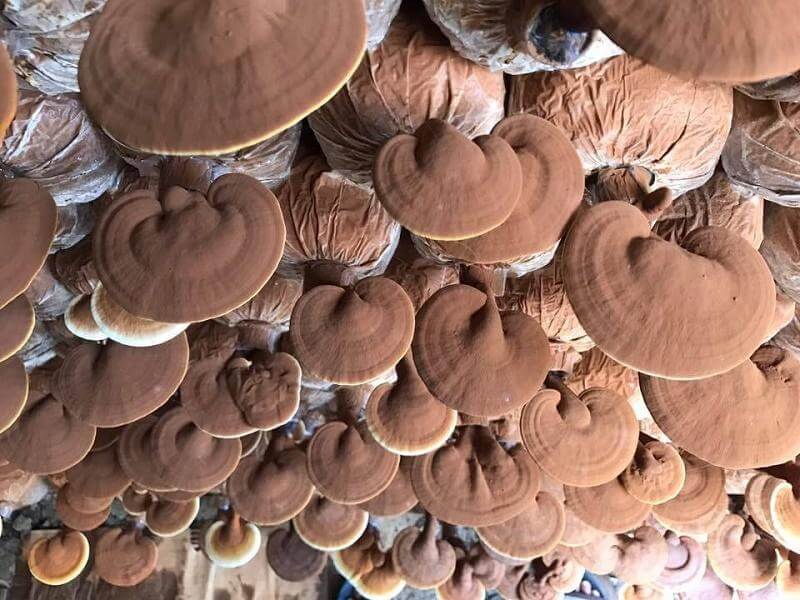 Attention to choose good quality red Lingzhi
To support the best asthma treatment, the choice of quality reishi mushroom is extremely important. Among the types, red Lingzhi is most recommended. This type has the highest pharmacological content. To choose quality red Lingzhi, look for a reputable address that many people are interested in. On the market today, brands are present Ganoderma mushrooms - Former member of Agriculture and Forestry Business Incubation Center is being chosen by many people.
Ganoderma here ensures the quality as well as the pharmaceutical content calculated according to the prescribed standards. The brand has achieved CCI 2015 International Certification, food safety and hygiene certification, certification of high quality Vietnamese goods, ... At the same time, this is also a brand trusted by many consumers as a location. supply only reputable Lingzhi now.
See More Articles:
Ganoderma Supports Recovery After A Stroke
Sleek Recipes - Beautiful Extremely Simple Skin With Ganoderma
The Secret Of Having A Healthy Liver
Related posts