Ganoderma wine easily makes us bewitched and missed. This wine is not only beautiful, fragrant but also a useful liver tonic. If you have collected dozens of precious but missing wine bottles Ganoderma wine. That collection has actually lost half its value and should be chosen Types of Ganoderma Which way to soak the wine is best. The following article will send you the answer.
Is it true that Ganoderma alcohol has liver tonic effect?
Vietnamese people have many interesting ways to soak wine. If people use animals such as geckos, salamanders, worms, shrimps, ... Some people use herbs such as three jack, pearl crane ... Some people use fresh fruits, dried fruits ... Then at the same time, how to use Ganoderma is take alcohol soaked.
Benefits of Ganoderma wine what? Why is this wine so widely used? Sharing on this issue, an expert in the research and quality control group of Ganoderma brand, Dr. Nguyen Van Hieu said.
"Ganoderma has the ingredient sterois that helps detoxify the liver, protecting the liver to stop synthesizing cholesterol. Also neutralize and inhibit the growth of pathogenic bacteria and viruses.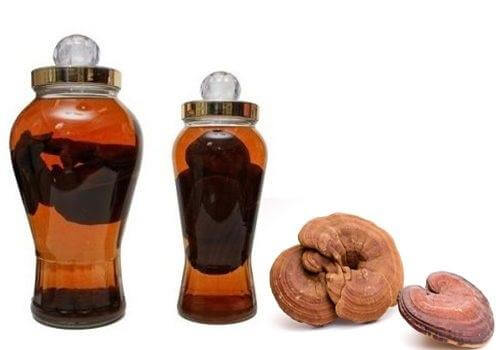 Ganoderma is an effective solution to help you protect your health
In addition, the polysaccharide and triterpen components in Ganoderma also help to improve hepatitis. Gradually restores the activity of liver cells.
Therefore, if used Ganoderma soaked in wine, we can help the liver detoxify it better.
People with a history of liver disease such as cirrhosis, hepatitis, fatty liver ... are also encouraged to use Ganoderma alcohol.
Where should I find Ganoderma soaked in alcohol where reputable, reliable?
To get a complete Ganoderma wine, in addition to preparing good wine, beautiful bottles. You should pay attention to the selection of Ganoderma quality standards.
Vietnam market currently has many brands of lingzhi. But the best-selling product, the most trusted consumers are still Ganoderma Ganoderma.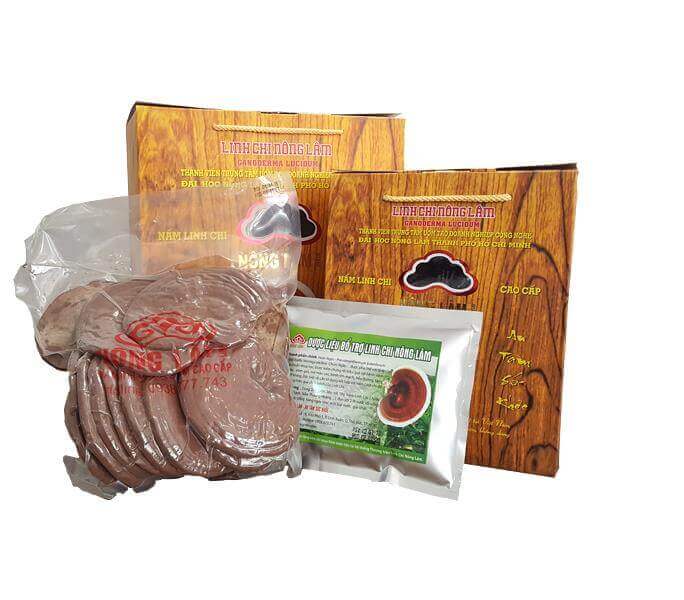 Ganoderma Ganoderma is the best selling product today
This mushroom is incubated directly at the Technology Enterprise Garden of Agriculture and Forestry University of Ho Chi Minh City. Thanks to the strength of the environment, climate and science and technology, this mushroom has created special nutritional value.
Ganoderma Ganoderma is one of the first Ganoderma brands in Vietnam to be honored with the "Quality Safety CCI 2015" certification. Awards by the Economic Research Institute, Vietnam Consumer Research Center; The Global Trade Associations - Global GTA, the International Assessment and Certification Organization InterConformity (Germany - Europe) evaluate and recognize.
You absolutely should not buy Ganoderma floating on the market of unknown origin. These mushrooms are cheap but do not guarantee quality. Soaking Ganoderma wine therefore cannot have a curative effect. On the contrary, there is money lost.
Instructions on how to soak Ganoderma wine Nong Lam fortifies the liver properly
Here are 3 esoteric formulas to get you a jar Ganoderma wine liver tonic standard.
Ganoderma soak 1 Ganoderma extract Ganoderma soaked in ginseng
+ Ingredients: 75g Ganoderma sliced mushrooms; 25 g of fresh Korean ginseng; 150g rock sugar; 1 liter of white wine.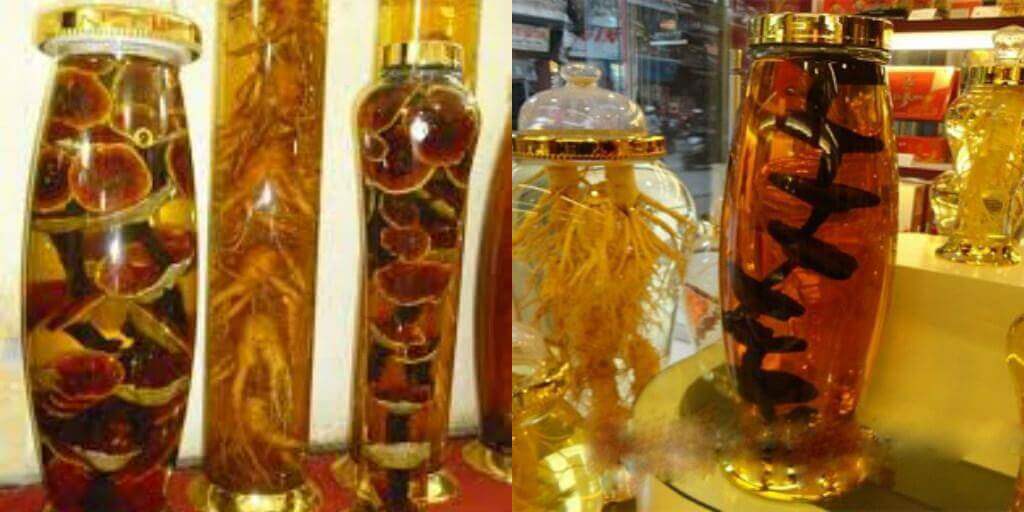 Ganoderma pickled ginseng is a great combination you should try
+ Method: Put all of the above ingredients in a soaking jar. Keep the lid tightly closed.
Use Reishi mushroom wine to reduce the harmful effects of alcohol and detoxify the liver
Ganoderma soak formula 2: Ganoderma Nong Lam soaked ginseng
+ Ingredients: 30g Ganoderma sliced agroforestry; 10g ventricular; 15 g of ginseng knitting; 1 liter of white wine
+ Implementation: Soak all the above ingredients together in a glass jar. Can be used after 15 days.
Reishi mushroom soaked alcohol recipe 3: Ganoderma of Nong Lam  Soaked sticky wine, longan
+ Ingredients: 100g Ganoderma Ganoderma; 10g jujube; 20g red apple; 100g longan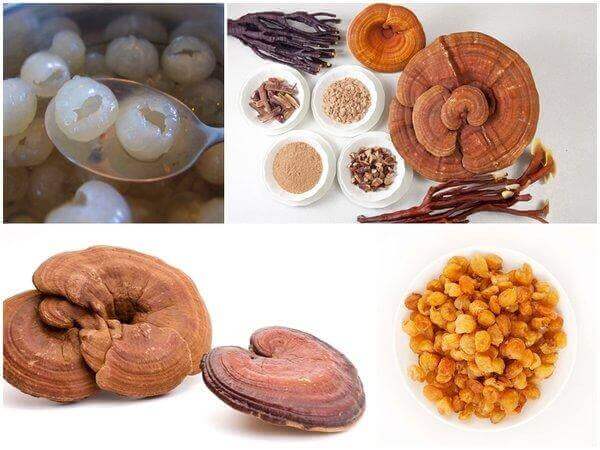 Ganoderma alcohol has long-lasting effects on blood gases
- Implementation: Bring all ingredients clean, drain and soak with alcohol.
See More Articles:
How to Make Ganoderma Mask How to Help White Skin Pink
Uses And Distinguishes Real Fake Ganoderma Red
Lingzhi Great Herbal For Women
Some note when soaking Ganoderma Ganoderma wine
+ Ganoderma alcohol Agroforestry However, it can be used after 15 days. However, the longer the wine is steeped, the more delicious the wine will be. Because the pharmaceutical substances in the fungus are more penetrated, the stronger the effect of medicinal alcohol.
+ When freshly soaked, Ganoderma wine is usually pale yellow. Prolonged immersion will make the wine darker.
+ Only use 1-2 cups Ganoderma wine every day to nourish the body. Do not use too much because it may cause the opposite effect.
Work, festivals, meetings, visits ... often weaken our health. At this time, the body will produce more cholesterol which makes the body tired. To help the liver work better, each family should have a jar of Ganoderma wine ready now.
If you want to learn more about the product Reishi Mushroom Wine Agroforestry Or have any other questions. Please contact the website: linhchinonglam.com or Advice Hotline 028.7107.6668 – 0938.877.743 for more specific advice.
You Can View And Buy Ganoderma Products Here
Related posts