Making tea is the way to prepare it Ganoderma simple applied by many people. However, how to make tea in the right way to promote the use of the above herbs and what are the popular brewing styles?
The effect of Ganoderma tea on humans
Ganoderma has the scientific name Ganoderma lucidum, belongs to the lim family. They also have other names such as: Tien Thao, Longevity Mushroom, Van Nhung Nhung, ... and known as a "panacea" that brings many uses for health. Ganoderma has many types such as: chi chi, white chi, red chi (red chi / Ganoderma) black chi, ganoderma, etc. most and has many outstanding effects for human health.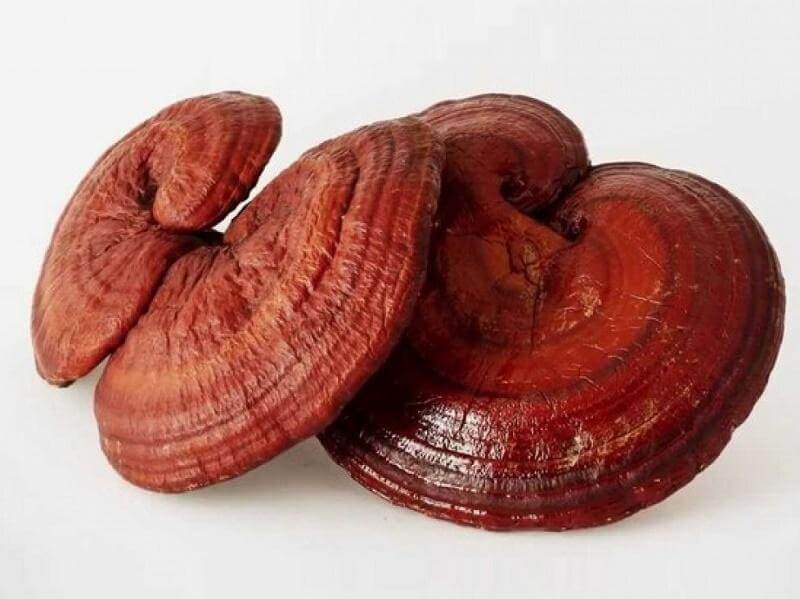 Ganoderma has many effects for human health
In the composition of Lingzhi contains hundreds of active ingredients including amino acids, antioxidants, fiber, vitamins, minerals and trace elements necessary for the body, ... Especially, some activities outstanding medicinal properties such as: Polysaccharides, Triterpenoid, Ganoderic Acid Essence, Organic Germanium, Adenosine are 5 ingredients that make for a surprising effect on this fungus. Therefore, Ganoderma tea brings many great effects for health. They not only strengthen the immune system of the body but also good for many organ systems, supporting the treatment of many diseases. For example, Lingzhi has a "magical" effect in preventing and treating cancer.
Drinking mushroom tea helps regulate blood pressure, good for diabetics. At the same time, they have a positive effect on people with chronic bronchitis, asthma, effective in combating neurasthenia, reducing stress, enhancing memory. Lingzhi tea also has a positive effect on clearing heat, supporting detoxification, protecting the liver as well as preventing the risk of liver and cardiovascular diseases. Lingzhi tea is good for many organ systems, strengthening the immune system, helping the elderly to eat well, sleep better, ... Using Lingzhi tea is still good for pregnant women, postpartum and has the effect of beautifying the skin from the inside as well as losing weight, fighting obesity quite well.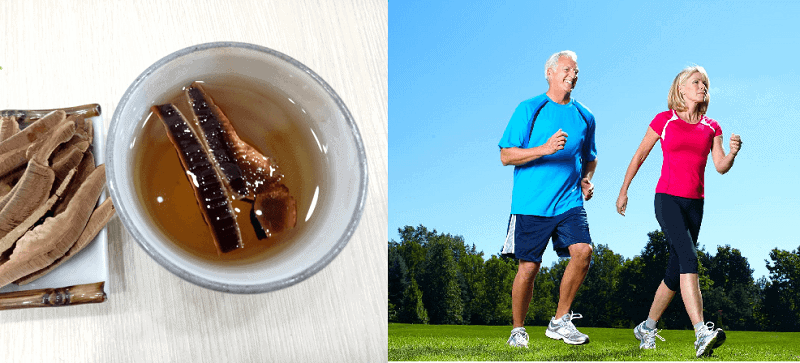 Lingzhi tea has many beneficial effects on the body
+ Note: Prevention Of Flu With Red Ganoderma
Attendance for some ways to make Lingzhi tea simply
Ganoderma can be processed and combined with natural herbs to make tea, improve health as well as bring many effects. Here are some types of tea as well as popular ways today.
Lingzhi tea is pure
Use Ganoderma lucidum slices (5-7g) into the bottle and then mixed with boiling water, tightly covered. Then for about 20-30 minutes, you can enjoy. After drinking the water, add water to the old residue and continue with 3-4 times such water. The way to make tea with sliced Linh Chi is quite simple, suitable for busy people.

Whole sliced Linh Chi mushroom tea is good for health
Lingzhi and royal jelly tea
Bring Lingzhi and Hoang Ky mushrooms mixed and blended into a small dough then use gradually. Each time use about 10g of powder to boil with boiling water, then cover tightly for about 20 minutes to be able to use. This is also one of the teas with tonic effect, good for people with debilitating body as well as cancer treatment patients.
Lingzhi tea and licorice
Ganoderma combines with licorice to brake the tea to help the taste of the bar easy to drink but good for health. First prepare about 120g of Ganoderma and 100g of licorice to grind finely and then mix together to use gradually. Similar to the above types of tea, use about 10g of the two types of flour to bring with boiling water and cover for about 20-30 minutes. Finally enjoy the taste.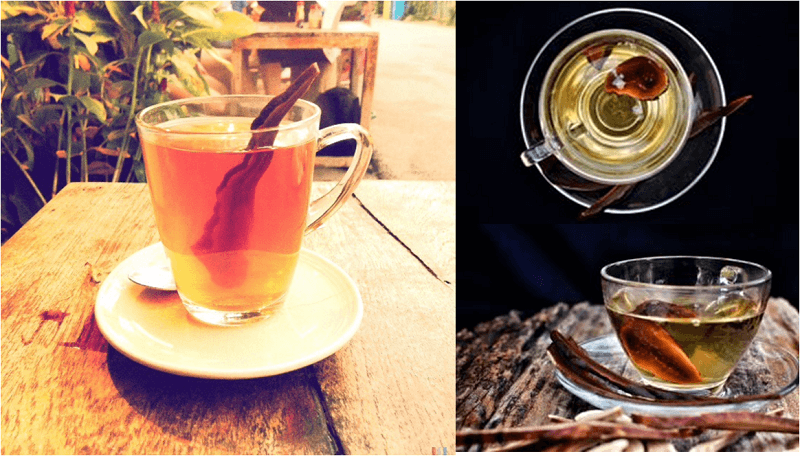 Lingzhi tea and licorice tea are easy to drink
Lingzhi tea and ventricular tea
Reducing Lingzhi tea with ventricular ventilator is not only sedative, good for the heart but also prevents and limits the risk of atherosclerosis. This type of tea also has a tonic effect, good for people with high blood pressure, ... Firstly prepare Ganoderma lucidum 9g, 60g ventricle, then bring the slices and mix together to use gradually. Every day use 15g (including both ready-mixed types) to brake tea with boiling water, cover tightly for about 20 minutes to be used. Ganoderma and tamarind tea has a bitter taste but is very good for health so it is loved by many people.

Lingzhi and ventricular tea is good for many organ systems
Besides, using Lingzhi mushroom to make tea with eardrum or ginseng also brings many great effects for health. However, it is important to pay attention before making the tea, so choosing the quality Lingzhi mushrooms will promote their effects well. In many brands Ganoderma - Former member of Center for Technology Enterprise Incubation of Agriculture and Forestry University is chosen by many people. This is a reputable brand that has achieved CCI International Certificate 2015, certified food safety and hygiene, certified high quality Vietnamese goods. The product has been analyzed and verified to ensure the quality as well as the composition and content of pharmaceutical properties according to regulations. Currently, this brand of Linh Chi mushroom is trusted and loved by many consumers.
See more posts mushrooms with health:
Is Ganoderma juice good to drink?
Treating skin pigmentation with medicinal mushroom Green Lim
Effects of Ganoderma in treating hepatitis B
Related posts