Ganoderma HQGANO also called Green lim mushroom with many precious active ingredients, is classified as superior. The medicinal properties of the mushroom are used to fortify blood, nourish the organs and weakness of tuberculosis, care for the mind, interest, sedation, muscle, good for bones and joints. Korean reishi mushroom HQGANO is trusted by many people for bringing great benefits to health. In today's article, Linh Chi Nong Lam will share with you top things to know about Ganoderma HQGANO. If you are also interested in this product, do not rush to skip the article below.
Ganoderma HQGANO is also known as green lingzhi, green lim mushroom. This fungus is listed as one of the rare medicinal mushrooms, supporting the treatment of many diseases.
+ Note: Top 5 Things to Know About Samsung Reishi Mushroom
1. Clinical application of the effects of fungi HQGANO
According to the records, green limestone outside is rich in nutritional value. Especially, the active ingredients in reishi mushroom also work to resolve many incurable diseases in humans. Especially the diseases of:
Liver (hepatitis B, cirrhosis, fatty liver, hepatitis C).

Diseases of the colon.

Diabetes.

Nasopharyngeal disease, respiratory tract.

Blood pressure, cardiovascular.

Uterine disease.

Neurasthenia, physical weakness.

Joint disease.

etc ...
2. The use of reishi mushroom
Specifically, people will apply HQGANO lingzhi in the treatment of health problems such as:
Support treatment of liver diseases such as fatty liver, hepatitis, support and prevent treatment of cirrhosis.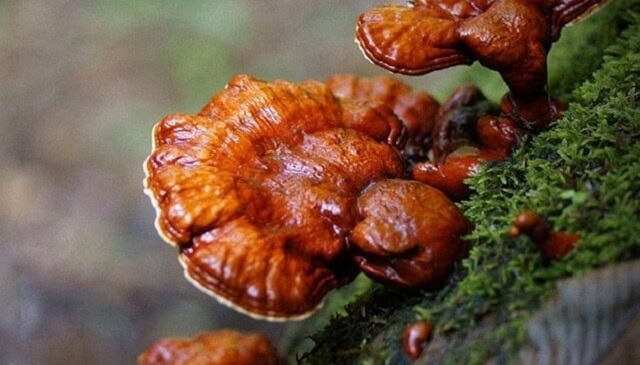 Support for treatment of respiratory diseases: Support treatment and prevent relapse of environmental or hereditary asthma attacks, treat chronic bronchitis. For patients with lung disease, lung fibroids also work very well.

Supporting the treatment of circulatory diseases: Using reishi mushroom HQGANO has the effect of fostering the heart, connecting the blood. At the same time, medicinal mushrooms also support the treatment of vascular sclerosis, hypertension if persistent use. Fatty arteries and high cholesterol can also be treated thanks to this herb.

Digestive diseases: HQGANO green lim mushroom supports the treatment of digestive problems such as: duodenal ulcer, stomach and digestive disorders, stimulates the digestive system to work harder. . At the same time prevent the formation and development of tumors in the gastrointestinal tract.

Diseases of the excretory system: Support for the treatment of kidney stones, constipation, diabetes and urinary retention, urinary incontinence ...

Diseases related to the nervous system: People with nervous breakdown, nervousness, anxiety, stress and often prolonged insomnia.

Reproductive health issues: Reduced libido, physiological depression, reduced fertility ...

Supporting the treatment of sequelae of cerebral vascular accident: Diseases of joints, myasthenia gravis, tendon aches, pains…

Supporting the treatment of cancer and tumors

Slow down the aging process of the body.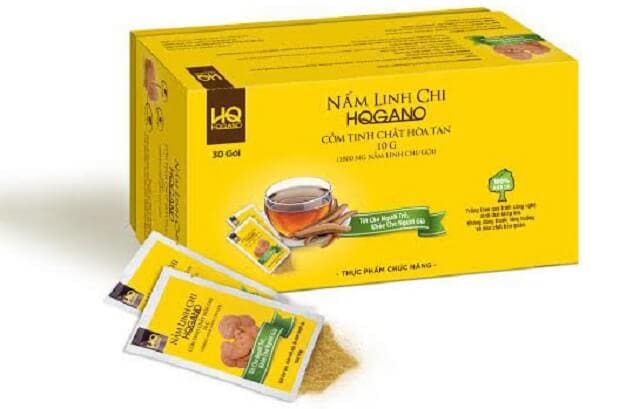 + Note: Green Lim mushrooms - herbal for anemia
3. Correct usage for Ganoderma lucidum HQGANO
To use HQGANO Ganoderma lucidum brings high efficiency, you need to pay attention to drying mushrooms in the sun but not exposed when the sun is too strong, ensuring the characteristic aroma of mushrooms.
Remove any impurities from the end of the stem, including the base of the mushroom. In that impurity, it can contain toxins that make the mushroom not work well.
Ganoderma HQGANO should be soaked in warm water mixed with salt, after 10 minutes, then take out to drain to mushrooms to bring the highest safety when used.
Using HQGANO Ganoderma mushrooms should be finely chopped and boiled in water, so the fire is small. Ganoderma juice should be used up during the day, after 24 hours or overnight it will not be used.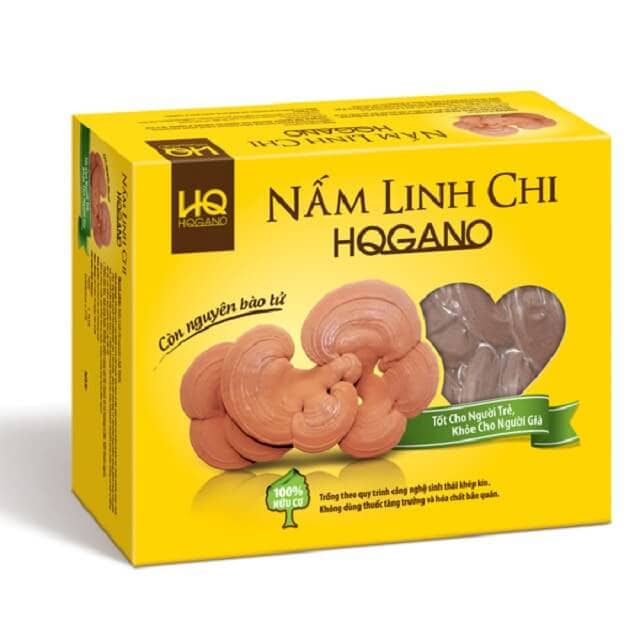 4. Things to note when using
The residue of HQGANO lingzhi juice after the first heating can be used to continue boiling with 500ml of water. Ganoderma HQGANO can be combined with many other medicines such as artichokes, licorice, jujube to make it easier to drink.
Korean Korean Ganoderma HQGANO during the first time of use, the body needs to adapt. So in the first 1-2 times Ganoderma use, the body will react and appear symptoms of abdominal pain, diarrhea ... but it will go away after a few days of use.
If using both Western medicine treatments, Korean reishi mushroom should be about 60 minutes away.  
Hopefully the information we share will bring you a lot of useful information.
You are viewing the article Top 4 Things to Know About Reishi Mushroom HQGANO in the category Brand Reishi Mushroom In Vietnam of the Ganoderma. Any comments please leave a comment right below the article. Be sure to check out other great posts and share them with everyone!
Related posts