For a long time, Ganoderma has always been popular with people, especially those from ancient China. So Ganoderma is very familiar with Eastern medicine physicians everywhere. In addition, Ganoderma also has a significant position in the pharmacopoeia of Vietnam, Japan, China, Korea ... In addition, Ganoderma is also considered as a drug used to treat those diseases such as cancer, liver, high blood pressure, detoxification ... To be able to better understand the medicinal properties of Ganoderma in treating illness. Please join us to learn about top things to know about Ganoderma Daedong Korea Ginseng through the article below!
High-quality Ganoderma of Korea, also known as the royal genus, this is a rare and precious medicine in Korea. This type of lingzhi also has many good effects on health such as: Protection of liver and kidney, detoxification of mind, brain tonic, sputum, treating stomach diseases, regulating blood pressure, supporting treatment of diseases. Security medicine such as cancer, anti-aging ... In addition, Korean Ganoderma is also popular with many customers and gives good feedback on the quality and taste of the product.
The outstanding characteristics of Korean Ganoderma compared to conventional mushrooms
Korean reishi mushroom Hoang Chi is a mushroom with excellent medicinal properties, bringing many benefits to users.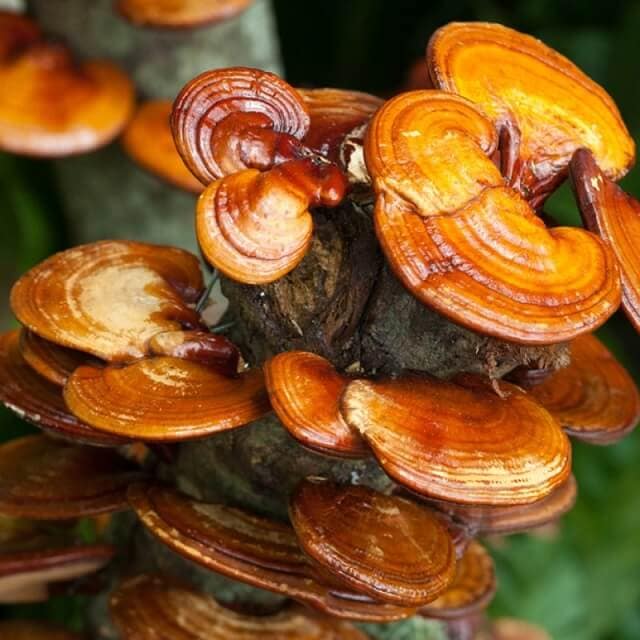 Korean Ganoderma is a naturally occurring mushroom that weighs twice as much as other Ganoderma mushrooms. In addition, this mushroom also has a distinctive aroma and flavor that is more prominent than other mushrooms.
Ganoderma should not be used indiscriminately, people need and should use Ganoderma Daedong Korea Ginseng: Middle-aged, women aged 30 years and older, older people. In addition, Ganoderma also has the effect of detoxifying the liver, anti-inflammatory, good sleep, regulating blood pressure, improving blood circulation, limiting atherosclerosis ... Currently, there are many studies showing that Ganoderma also works to prevent cancer and reduce aging process.
+ Note: Top 5 Things to Know About Immortal Reishi Mushroom
The medicinal ingredients in high quality Ganoderma Korea
Ganoderic Acid: This substance is a component that has a beautiful effect on the body and face, preventing cancer.
Polysacharid: Able to enhance the immune system to the liver
Korean reishi mushroom also contains the main components including gerrmanium that can fight the factors that cause debilitation. In addition, Ganoderma also works to reduce symptoms of limb pain and inhibit the aging process of the body.
The uses of Ganoderma
Ganoderma helps strengthen the immune system in the body

Supporting the treatment of diseases such as bird flu, swine flu

Support treatment of lung and respiratory conditions such as asthma and bronchitis

Support for the treatment of cardiovascular conditions and conditions related to high blood pressure and cholesterol

Supporting treatment of diseases of renal and hepatic function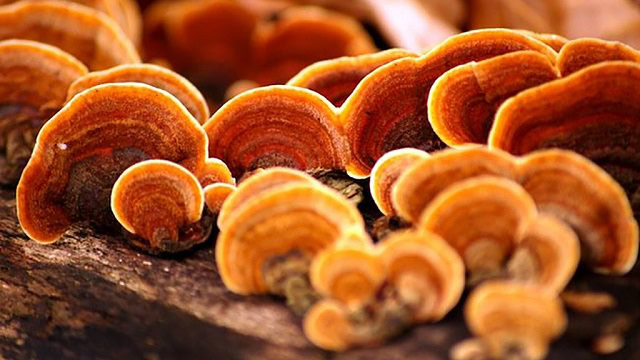 Treatment of hepatitis

Support cancer treatment

Treatment of high testosterone levels

Blood thinning

Reduce blood sugar in the body

Dilates blood vessels

Good for body hair and skin
On the other hand, Ganoderma is also mentioned in such uses as: Treatment of HIV / AIDS, fear of height, insomnia, stomach ulcers ...
How safe is Ganoderma?
You can use Ganoderma extract within a year if used properly. If you use it in powder form, you shouldn't use it within 1 month.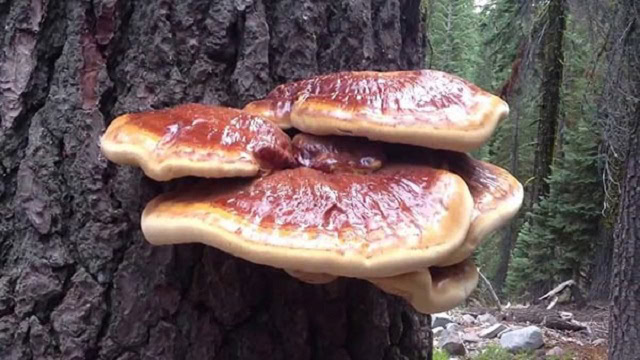 Also before using Ganoderma, you should consult your doctor if you have the following problems:
Hemorrhagic disorders: If you use reishi mushroom in high amounts, it may increase the risk of bleeding in people with bleeding disorders.
Low blood pressure: Ganoderma Lucidum has an antihypertensive effect, many users believe that ganoderma lucidum can make blood pressure worse. If your blood pressure is too low, it is best not to use Ganoderma lucidum during medical treatment.
Disorders and thrombocytopenia: If you use reishi mushroom in high amounts, it may increase the risk of bleeding for patients with thrombocytopenia.
+ Note: Reasons People With Fat Should Use Ganoderma
The note when using Ganoderma to avoid side effects
Bitter taste is the main characteristic of Ganoderma, so patients will find it very difficult to drink. So in the process of using Ganoderma will be used together with other herbs to complement each other. Depending on the purpose of use, patients should use Ganoderma together with other medicinal herbs such as: Tam That, honeysuckle, licorice ...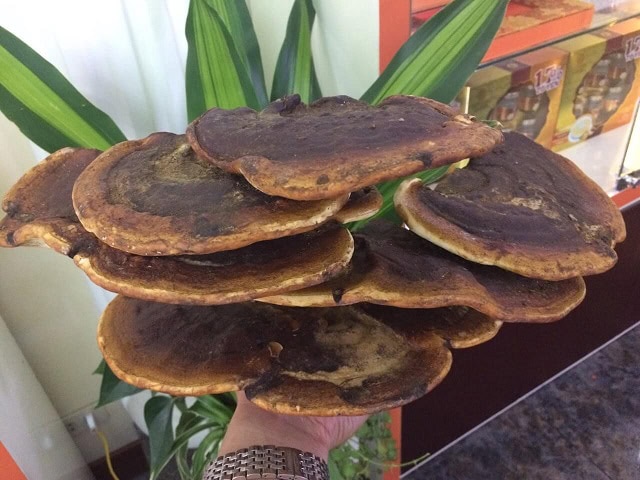 For more delicious reishi mushroom taste, the patient can use honey to share. In addition, Ganoderma and honey can also help patients can improve health. Ensuring health for users, eliminating toxins, keeping the spirit always fresh. Using honey can help the patient's body absorb all the ingredients in Ganoderma. Patients can use Ganoderma lucidum along with honey daily without worrying about any side effects.
There are cases where the body's condition is not suitable for using Ganoderma. In those cases, if you want to use, you can use preparations extracted from Ganoderma, such as: tablets, extracts, powder, water ...
Hopefully, the above information will be helpful for you, thank you for your interest in this article.
You are viewing the article Top 5 Things to Know About Ganoderma Daedong Korea Ginseng in the category Brand Reishi Mushroom In Vietnam of the Ganoderma. Any comments please leave a comment right below the article. Be sure to check out other great posts and share them with everyone!
Related posts