In recent years, cordyceps has gradually become more and more known to Vietnamese people with its miraculous uses for health. However, too many famous brands sometimes make customers confused between many options. The following article, we will propose to you tablets products Cordyceps Red Gold brand Korean high-end. Let's evaluate the composition as well as the benefits that this product brings.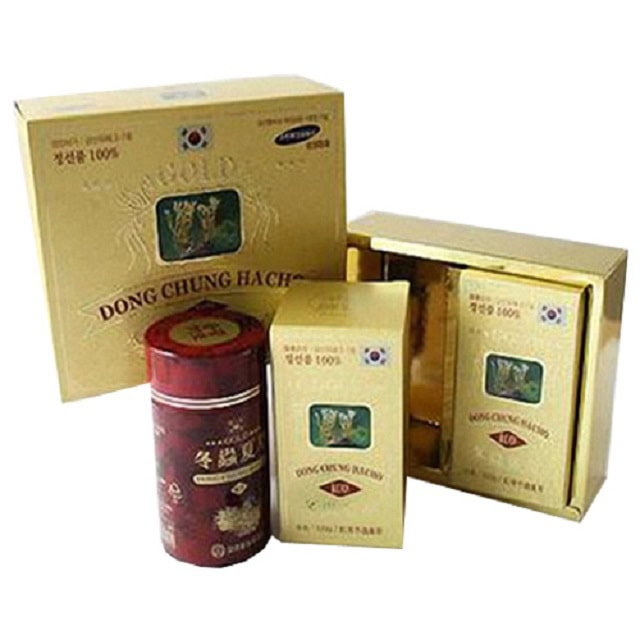 Evaluate details of Red Gold Cordyceps tablets
Ingredients Cordyceps Red Gold
Cordyceps tablets Red Gold is a health product from Korea with the perfect combination of many precious nutrients.
In which cordyceps militaris cordyceps powder makes up 75%. There are also the presence of a number of other beneficial ingredients, such as red apples accounting for 7%, cassava flour accounting for 2%, glutinous rice, hawthorn and honey.
Under the most advanced production and packaging line, Red Gold Cordyceps tablet is known as the "panacea".
Effects of Red Gold Cordyceps
Made from pure cordyceps and many precious herbal ingredients, Samsung Cordyceps 200g offers many remarkable benefits:
Kidney and kidney waste, stabilize yin and yang, benefit fresh air

Positive effects on conditions of impaired renal function such as sexual disorders, impotence, premature ejaculation in men

Limit back pain, knee fatigue, and joint pain in the elderly

Enhance immune system, antibacterial, viral, prevent many diseases, metastatic cancer

Protect liver, stomach, kidney, cardiovascular, lung function, stabilize blood pressure

Join to promote metabolism in the body, stimulate appetite, sleep, prolong life

Regulating blood circulation, helping blood circulation, anti-aging, skin beauty in women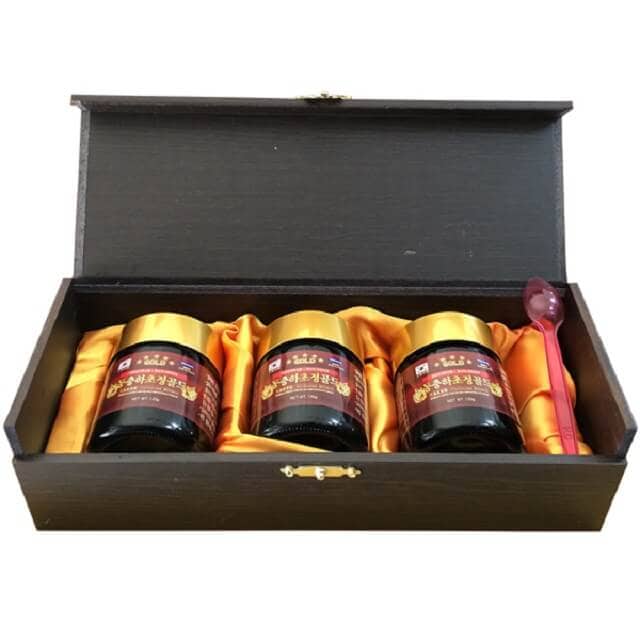 Every day use 2 to 3 times, each use 10 to 20 tablets.
Recommended subjects are mainly men and women over the age of 18, elderly, physically debilitated, frequently tired, or in the process of recovering health. In addition, subjects such as weak physiological men, premenopausal women should also use this product.
Note that Red Gold Cordyceps tablets are not suitable for children who are sensitive to oriental medicine ingredients. Subjects such as pregnant women, nursing mothers should consult a doctor before use.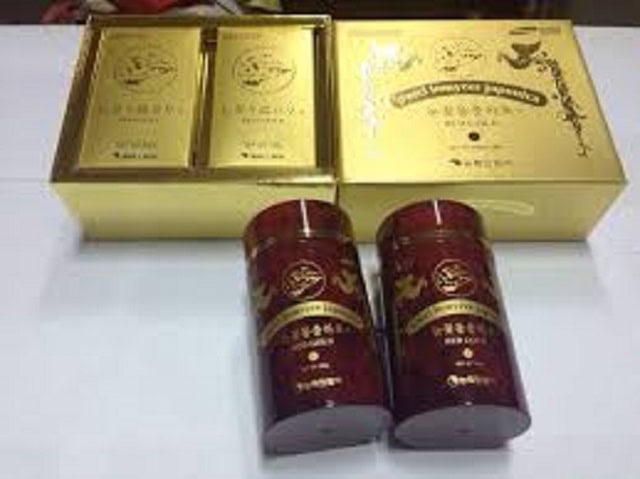 How to identify quality cordyceps?
Learn more about cordyceps
Perhaps many people do not know, cordyceps larvae are formed larvae and fungi on larval stems. In the winter, the larvae die, in the summer the mushrooms multiply to form cordyceps.
Since ancient times, cordyceps has been discovered and used in life. Mainly for health care, fighting diseases, enhancing physiology, ....
Cordyceps is one of the natural products that contain extremely valuable nutritional content. But getting pure cordyceps from nature is still quite difficult.
The reason is that mainly cordyceps grows on high mountains, the harvesters must spend a lot of effort. Therefore, many people began to take advantage of the ignorance, the consumers made the fake cordyceps, poor quality.
Let's find out more about cordyceps to distinguish clearly between real and fake:
True cordyceps: formed by a fungus that attaches to the head of a maggot. The head is reddish-brown in color, the tail resembles a silkworm's tail and has 8 pairs of legs.
Size about 3-5 cm long, about 0.3-0.8 cm diameter, outside is dark yellow or brownish yellow with about 20-30 stripes. 
Fake cordyceps: usually made from cornmeal, barley or gypsum, ... The outer color is ivory white, smooth, clearly visible pale white stripes on the surface.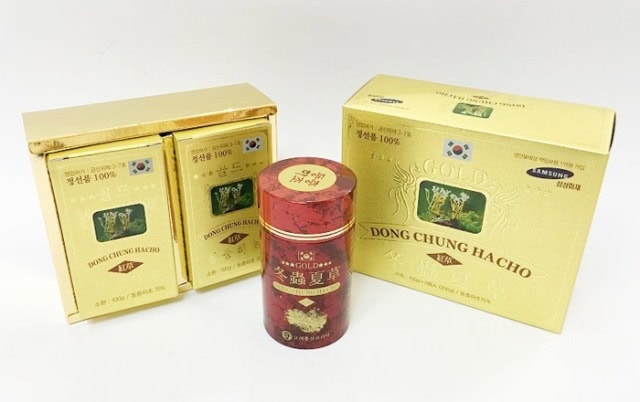 Buy Cordyceps Red Gold where quality assurance?
Known as a big brand product and bringing many health benefits, many people still wonder where to buy Samsung Gold Red?
Don't worry, currently on the website linhchinonglam.com Currently, SamSung Gold Red cordyceps products with the most preferential prices in the market today.
Contact us now to get a free consultation on product details. Wishing you and your family are always healthy when traveling with health products cordyceps SamSung Gold Red genuine!
Related posts