Trademark Cordyceps quality in Vietnam is increasing, including cordyceps Saha brand. So you already know about this brand as well as the product they offer in the market? In this article, we will share them with you Things to know about Saha cordyceps. If you are also interested in Saha cordyceps products, do not hurry to skip this article by Linh Chi Nong Lam.
1. About Saha brand
Saha Cordyceps Company is a Cordyceps Cordyceps research, application, farming, production and trading company.
Engineers of the Company are experienced people in the profession of researching and manufacturing rare medicinal mushrooms. Currently, the artificial cordyceps that Saha cultivates have the same varieties of natural cordyceps mushrooms from Tibet - China.
Products of saha type dried to ensure more than 90% nutrients because of the sublimation drying method.
Promising, in the near future, the Company will launch refined health protection products from cordyceps in the form of tablets, water and tea to facilitate users.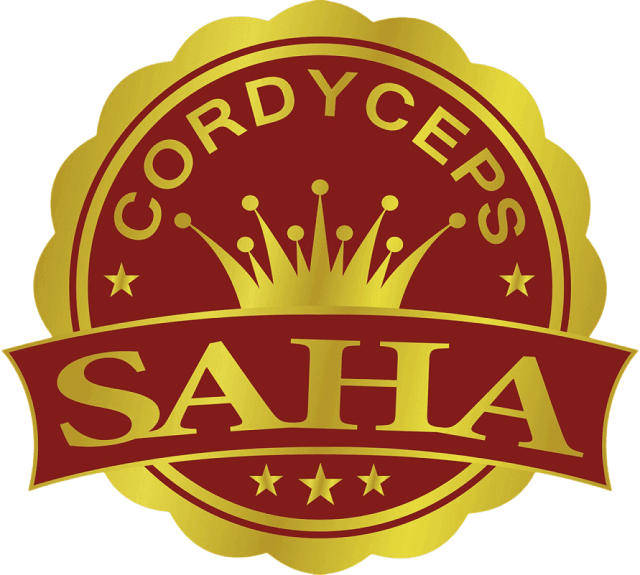 + Note: Things to Know About Samsung Brand Cordyceps
2. Cordyceps products that Saha is currently on the market
Cordyceps Saha Daily paper box (10g)
Saha cordyceps products, packed in 5g / carton box, are selected from the best quality medicinal mushrooms. Cordyceps mushrooms after harvesting, preliminary processing to remove impurities are dried sublimated to keep more than 90% of nutrient content inside.
The use of the product is: pat kidney, tonic liver, lung, good for heart, blood pressure. In particular, the use of this dried cordyceps is to help the body recover from depression, prolong life or people with poor resistance.
Users can use daily with a certain dose to feel the most progress of health.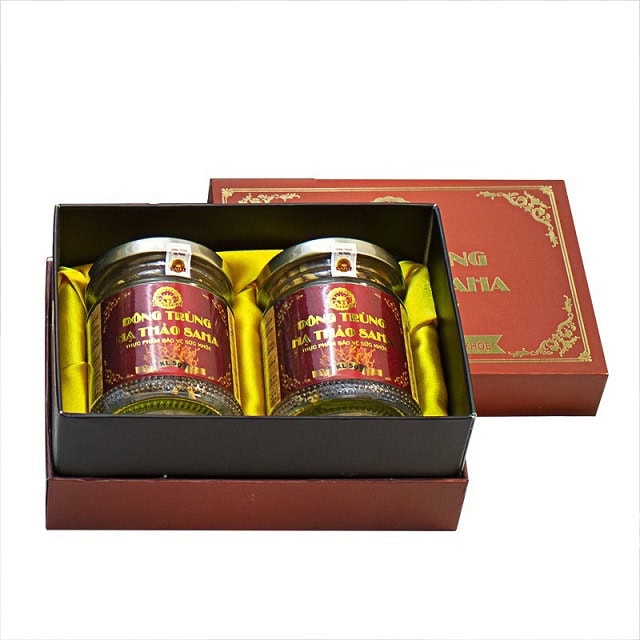 This is a product made from pure Saha cordyceps 100%, dried by sublimation method. Products retain intact pharmaceutical content and have a delicious taste.
Tea in boxes is packed into small bags with appropriate quantities. Users will not need to waste time or worry whether they will use excess or missing dosage.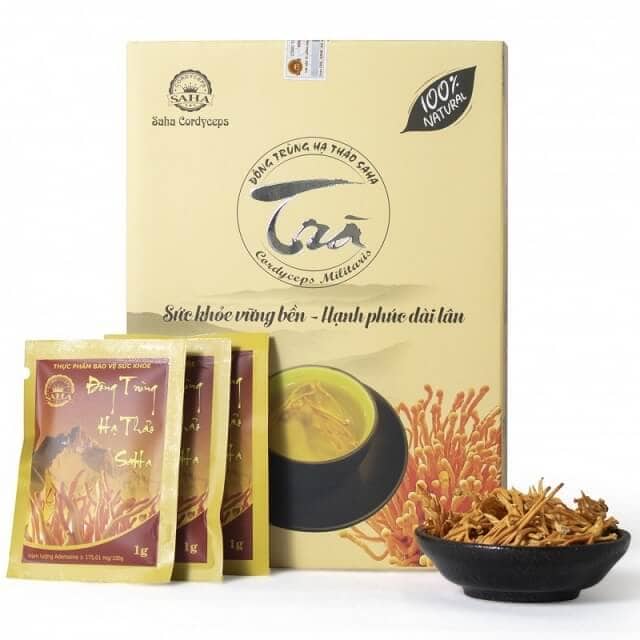 Cordy Wine - Saha cordyceps liquor
This is one of the wines with the perfect combination of high quality cordyceps and fermented yellow glutinous rice wine. Alcohol does not use any chemical catalysts that are distilled, soaked in the traditional method. Before being sold on the market, the wine has been soaked in soil for 12 months so the taste is delicious and the content is high.
Saha cordyceps cordyceps wooden box (10g, 20g & 50g)
Cordyceps fibers are selected from high quality cordyceps, with high nutritional content. Not only that, thanks to the sublimation drying method, the product ensures to retain nearly the entire content of nutrients inside.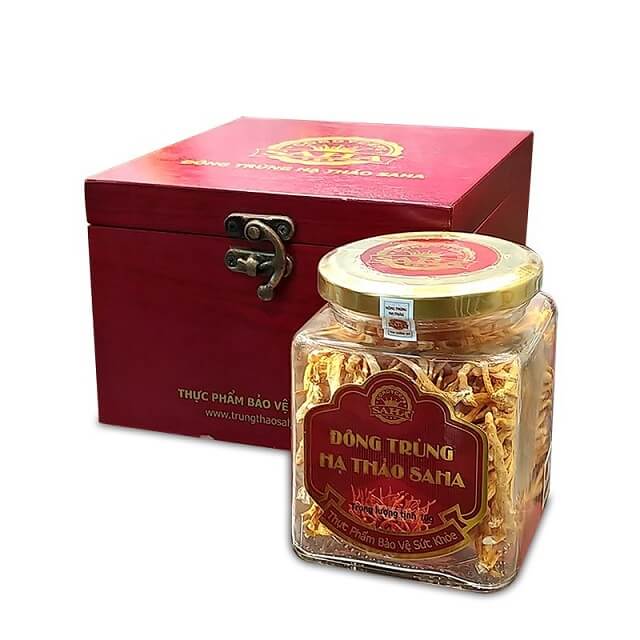 + Note: Great Effects Of Cordyceps On Women
3. Instructions on how to use and preserve Cordyceps Saha
You can use it directly after washing and soak through hot water.

Use cordyceps to brake tea.

Soaking pure cordyceps liquor or soaking with ginseng, velvet antler, goji berry, etc.

Cordyceps soaked honey.

Cordyceps bird's nest

Make cordyceps tea with ginseng or ginseng.

Cooking congee cordyceps porridge.

Stir-fry vegetables, stew soup, cook cordyceps sinensis.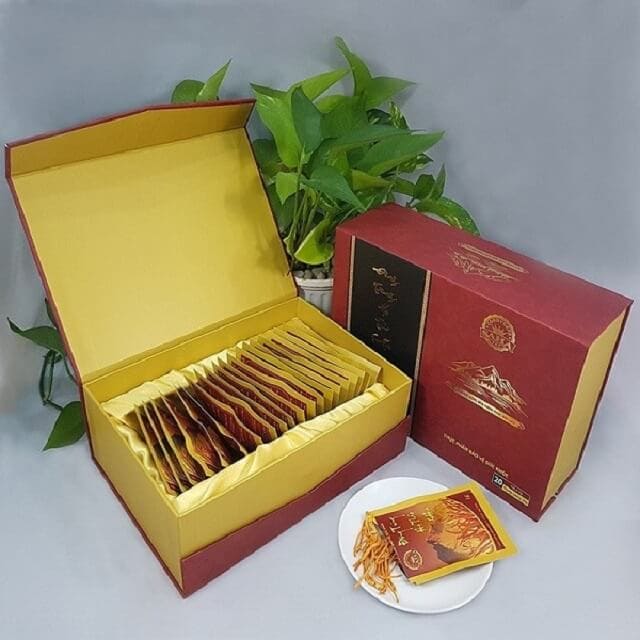 Saha cordyceps is good, benign and easy to process. However, if the user uses too much or arbitrarily uses it, it will not bring the use, even cause you to encounter unhealthy cases. Absolutely do not use cordyceps in children under 12 years of age, women who are pregnant or breastfeeding.
The best way to preserve cordyceps is to cover after each use, store in a cool place, avoid direct sunlight. You can put the covered cordyceps jar in the fridge to make sure we get broken.
Just now is the information you need to know about Saha brand cordyceps Ganoderma want to share. Hopefully with the information we provide, you will understand more about the Saha brand and their products. Thank you for taking the time to follow the article.
Related posts