Use cordyceps It was a pleasant experience and received many health benefits. After many experiences, many people choose cordyceps as a "companion" on the journey to protect their health and their loved ones. Have you heard of SK Gold cordyceps? Why is this a health protection food chosen by many people? Ganoderma invite you to find out Things to know about Cordyceps SK Gold brand through the article below.
1. Introduction of the SK Gold cordyceps brand
The product is owned and produced by the Institute of Natural Products Chemistry (INPC) of the Vietnam Academy of Science and Technology.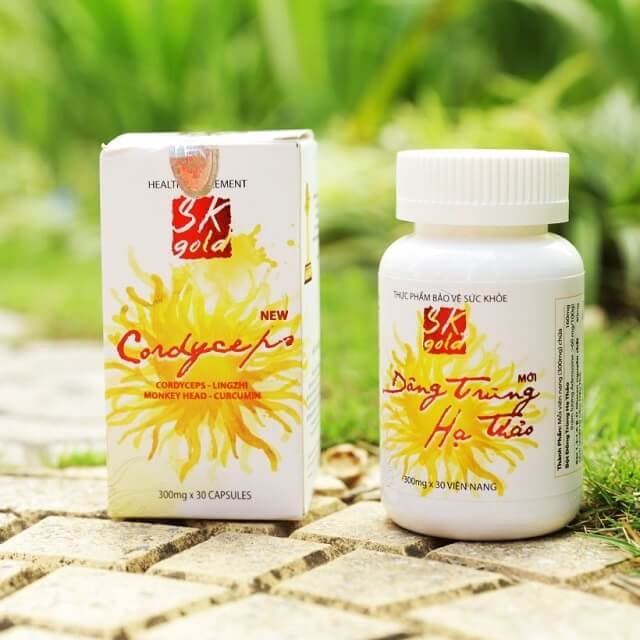 The company has spent a long time researching and applying artificial cordyceps cultivation from natural Tibetan cordyceps to achieve today's successful results. Product Cordyceps The SK Gold brand is guaranteed to be grown in sterile, completely self contained conditions. In the process of cultivating and cultivating cordyceps, there is absolutely no use of any growing substances, so the product meets the standards of food hygiene and safety.
+ Note: Things to Know About Swamson Brand Cordyceps
2. Products Cordyceps SK Gold brand
Cordyceps brand SK Gold is not a whole, fresh or dried. This is a form of functional food to help protect the health prepared in the form of tablets for ease of use.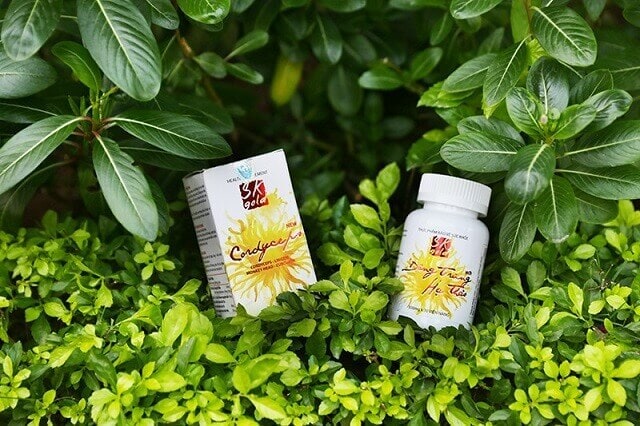 The inside of the capsule is 100% of clean, quality cordyceps powder. Not only that, the ingredients in cordyceps pills also have pharmaceutical ingredients such as Ganoderma powder, powder extracted from lion's mane powder, pure turmeric powder ...
Quantitative in each Cordyceps tablets have been experts, Ph.D. thoroughly studied about % of raw materials. So there will be no phenomenon of redundancy, lack of quality substances that affect product quality
The advantage of SK Gold cordyceps oral tablet is that there are 30 capsules in each jar. Can be used for a certain period of time. Products with low price, high quality should give users a perfect choice of health protection products.
Not only that, using cordyceps oral pills helps users save time, without complicated processing.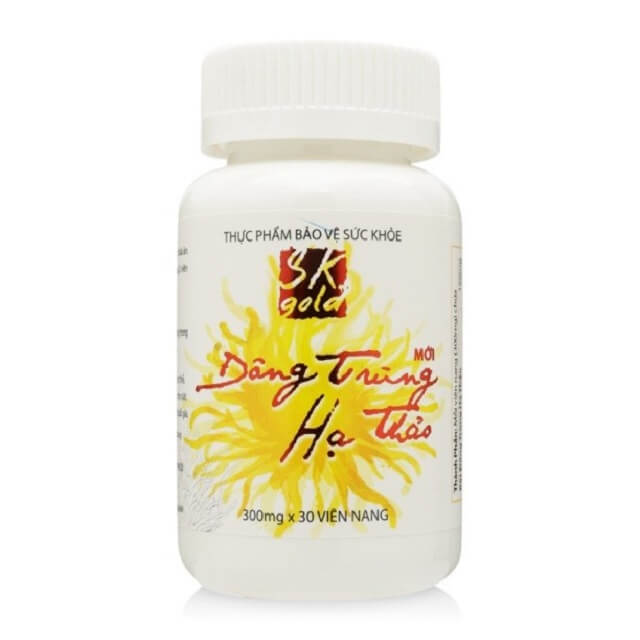 3. Main uses of Cordyceps SK Gold brand
It is not natural that cordyceps SK Gold brand is preferred by many people. To get a firm position on the market today, Cordyceps SK Gold has proven its effects to users such as:
Strengthen blood, enhance body's resistance, improve immune system.

Men and women with signs of physiological impairment, insomnia, fatigue can use cordyceps.

High antioxidant capacity in SK Gold cordyceps oral tablet helps prevent the attack of free radicals, supports the body's anti-aging, prolongs its life.

Cordyceps helps regulate blood pressure, good for cardiovascular health, treat diabetes.

Support to shorten the time of treatment of chronic diseases of the liver, kidneys, lungs ...

Beautify your skin, help you sleep well, eat well and stay mentally comfortable.
Subjects that recommend SK Gold Cordyceps tablets are:
The product is benign, does not cause side effects, so it can be used for children over 6 years old.

People who are weak and weak, need to strengthen their resistance.

People are in the process of radiation therapy, chemotherapy.

People needing to restore physiological health.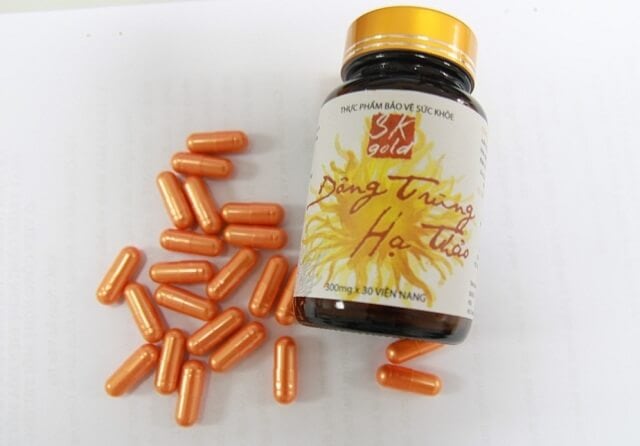 + Note: Reasons To Use Cordyceps
4. Instructions for use and preservation of SK Gold cordyceps
SK Gold cordyceps oral tablet is good, benign, but needs to be used properly to promote its full use. The best way to use SK Gold Cordyceps oral tablet:
For those who want to use the product for health protection and disease prevention: 1 capsule / day 30 minutes before meals.

People want to recover health, enhance resistance: Take 2 SK Dong cordyceps daily, drink 30 minutes before meals.
To preserve the SK Gold Cordyceps oral tablet, it is best to place it in a cool place, away from direct sunlight. Note out of the reach of small children.
The above are information about Cordyceps SK Gold that we want to share with you. Hopefully through the information we share, you will learn more about this health protection product.
Related posts