Japan is also one of the countries that succeed in researching and applying farming models artificial cordyceps. Cordyceps products in Japan are strictly tested for quality. Have you heard of the Japanese series of cordyceps Tohchukasou Royal Gold? To help you learn more Things to know about Cordyceps Tohchukasou Royal Gold brand. Linh Chi Nong Lam invites you to follow the article below.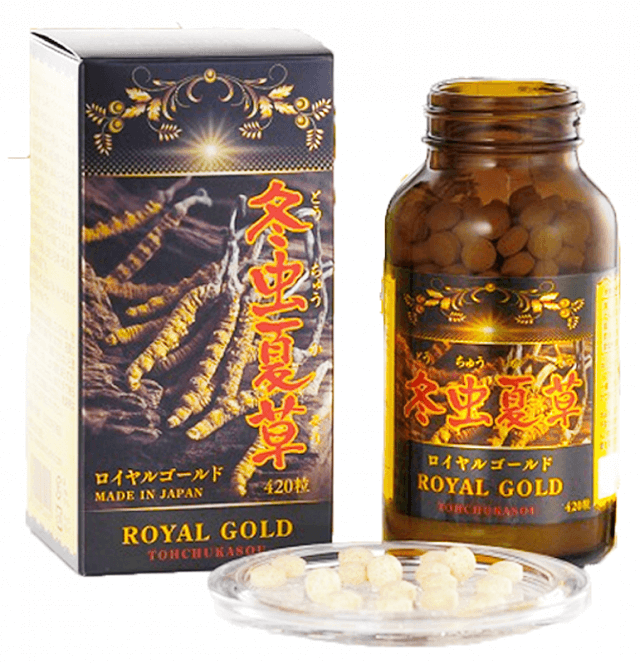 1. Information about the origin of the cordyceps Tohchukasou Royal Gold
The Tohchukasou Royal Gold cordyceps product is originated from Mirai Beauty Company - Japan. This is also one of the leading brands in the world in the brand race.
The cordyceps Tohchukasou Royal Gold is derived from cultivated Japanese cordyceps with the highest medicinal content. Tohchukasou Royal Gold is a superior cordyceps extract formulated in pill-like form as a functional food for the convenience of users.
Because the Tohchukasou Royal Gold pill is purified from 100% pure and pure cordyceps, it is also considered as a rare medicinal herb. Not only that, the content of the Tohchukasou Royal Gold capsule also contains red lingzhi with many rare nutrients.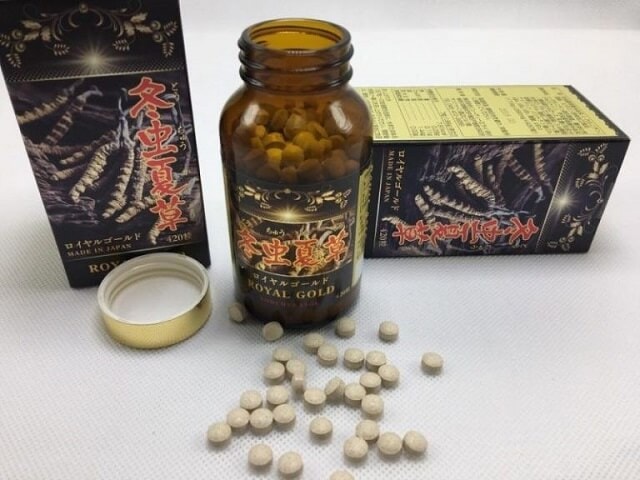 + Note: Top Things to Know About Truc Anh Brand Cordyceps
2. Nutrient ingredients in Tohchukasou Royal Gold oral tablet
Cordyceps cordyceps pills combined with Japanese red Lucid Ganoderma Royal Gold contains ingredients such as:
Ingredients L-Carbitine, this substance has the ability to burn natural fat, preventing the formation of excess fat in the body.

Rich in zinc, it is a trace element that is very essential for men. Men who suffer from physiological impairment, prostate disease, erectile dysfunction, impotence, spermatozoa ... can overcome the disease thanks to the addition of zinc.

The composition of 17 amino acids and vitamins in cordyceps helps provide the body with the best source of nutrients.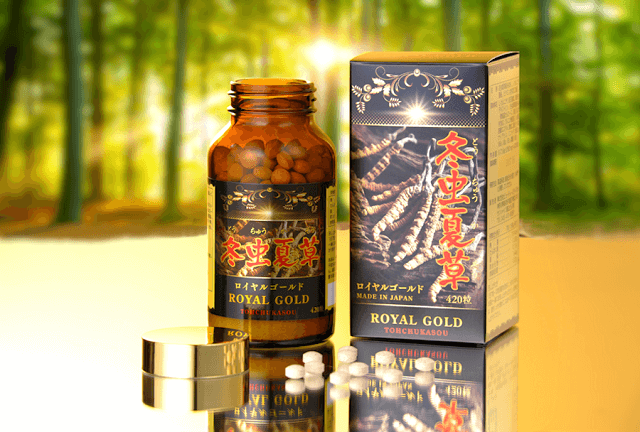 3. Is it good to use Tohchukasou Royal Gold Cordyceps pills?
Tohchukasou Royal Gold oral tablet is manufactured on the most modern and advanced technology line. Cordyceps is selected for the best natural mushroom strain in Tibet. The culture environment is closed, without missing any procedures. Therefore, from the stage of selecting medicinal mushroom materials to transplanting, cultivating and harvesting all ensure the best quality of cordyceps.
The highlight of the Tohchukasou Royal Gold pill compared to other health supplements is:
In pure cordyceps exists a high content of active pharmaceutical ingredients, rare and precious.

Ingredients in the cordyceps Tohchukasou Royal Gold also help prevent and support cancer treatment. Especially reducing side effects after radiation, chemotherapy and preventing tumor size from growing too fast.

The nutrients in cordyceps make Tohchukasou Royal Gold pill become a health protection product, supporting the prevention of chronic diseases.

Ingredients in Tohchukasou Royal Gold Cordyceps tablets of Japan are very benign, can be used daily without causing side effects.
+ Note: Top Things to Know About Kovi Cordyceps
4. Learn the use of Tohchukasou Royal Gold tablets
Prolong life, limit disease in the elderly.

Help support cancer treatment.

Regulate blood sugar to maintain stable blood sugar, support diabetes control.

Stable heart rate, prevention of atherosclerosis and myocardial infarction.

Protect liver and kidney and support treatment of liver and kidney diseases.

Assist in eliminating phlegm, overcoming diseases in the respiratory system, lungs.

Enhancing male physiological health, contributing to the treatment of erectile dysfunction, premature ejaculation, spermatozoa ...

Strengthen the body's immune system to prevent against dangerous infectious diseases.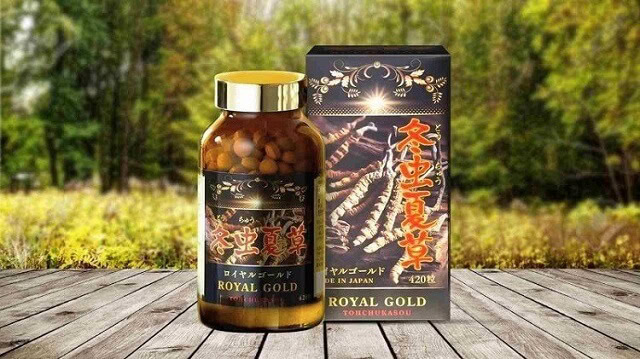 5. Dosage of oral Cordyceps Tohchukasou Royal Gold and how to preserve
There are 420 capsules in each bottle of Tohchukasou Royal Gold. Adults should take 2-3 times a day and 5 capsules a time. To maximize its use, use it with warm water. Note, should drink more than 2 liters of water per day to help the body feel the effects of Tohchukasou Royal Gold cordyceps.
To preserve the product, do not expose it to direct sunlight. Be careful to close the cap tightly after use and keep out of reach of small children.
Hopefully this information will help you understand more about Tohchukasou Royal Gold Cordyceps tablets of Japan. Thank you for taking the time to follow the article.
You are viewing the article Top Things to Know About Tohchukasou Royal Gold Cordyceps in the category Brand Cordyceps In Vietnam of the Ganoderma. Any comments please leave a comment right below the article. Be sure to check out other great posts and share them with everyone!
Related posts