Enjoy a Lingzhi tea, which not only nourishes the body, but also helps to clear and detoxify However, the technique of making delicious tea is still something that many people do not know.
Lingzhi tea with many uses for health
Ganoderma with a range of medicinal ingredients brings support for prevention, treatment of many diseases as well as health promotion. Reishi mushrooms have typical uses such as good for digestive, respiratory, circulatory, cardiovascular, excreted, urinary, nervous, ... supporting the prevention and treatment of diabetes, gout, blood fat, stabilize blood pressure, prevent liver diseases, strengthen the immune system of the body, good for pregnant women and postpartum, ... Especially, Lingzhi has the effect of preventing and supporting treatment. effective cancer. At the same time they also have the effect of beautifying the skin, anti-aging as well as weight loss, anti-obesity.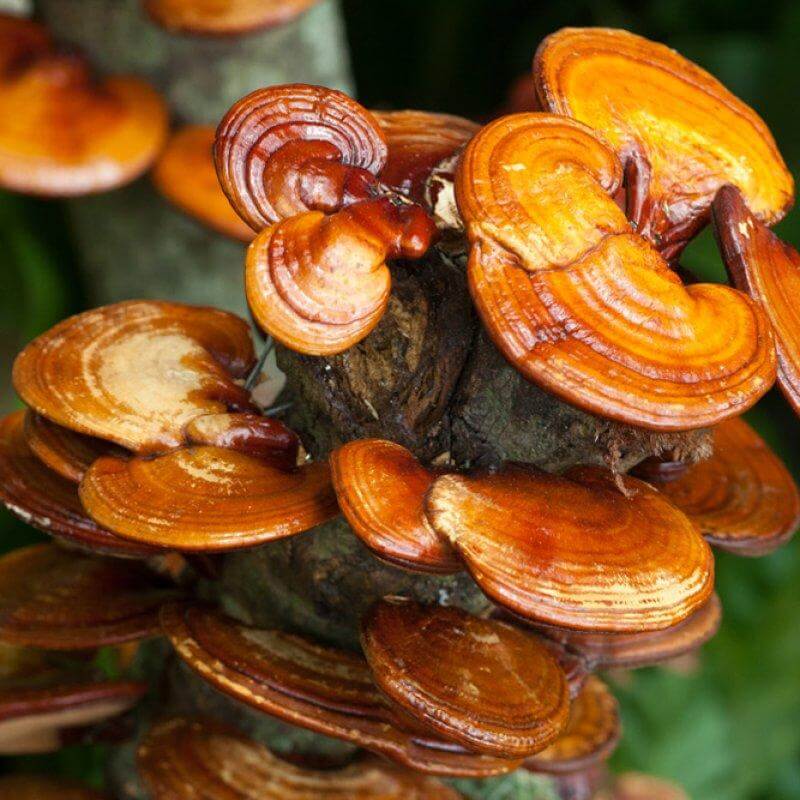 Ganoderma has many uses for health
Currently, reishi mushrooms are more and more popular and used in different ways. In particular, making Lingzhi tea and enjoying the delicious, nutritious flavor of this mushroom is a simple and popular method. Besides the common uses, Lingzhi tea has a typical effect in clearing heat, detoxifying the liver, fighting inflammation.
In addition, Lingzhi tea also has the ability to antioxidant body and prevent cancer quite well. Regular drinking Lingzhi tea will reduce cholesterol, avoid the risk of steatosis, diabetes and arteriosclerosis, reducing respiratory symptoms. In particular, enjoying a cool aromatic tea also helps people reduce stress, stress, relaxation and youthful spirit.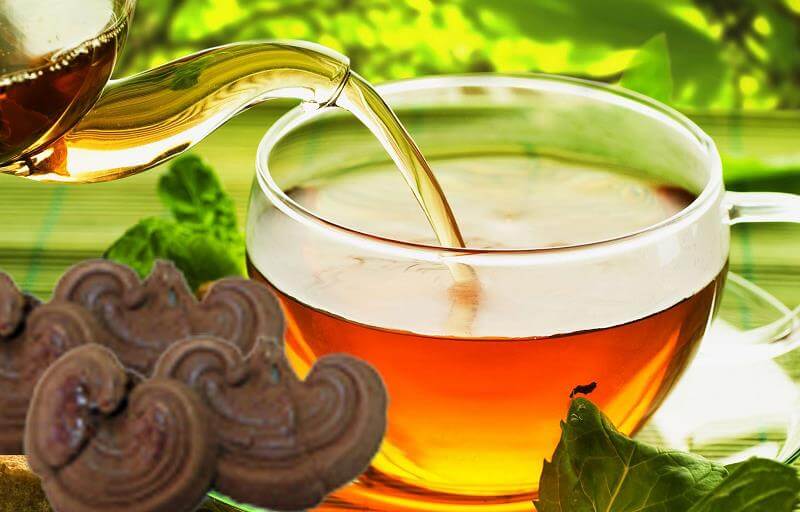 Lingzhi tea helps clear, detox and good for the body
Check out some of the other posts:
Warning Reishi Mushroom Made From Sawdust
Instructions on how to make delicious Lingzhi tea are hard to resist
Making reishi mushroom tea can be done in many ways, even if combined with some other ingredients will wake up the aroma as well as the irresistible taste of this nutritious tea. Here are some simple instructions:
Making pure Linh Chi mushroom tea
Genuine Lingzhi tea brings a light fragrance and many uses for health. This is also the simplest way that many people are applying.
Prepare:
Lingzhi sliced about 6-10g

Hot water

Teapot

Add a bit of rock sugar or licorice to make it easier to drink.
Doing:
First, put Ganoderma in a tea pot with a little licorice (if available) and pour boiling water (Depending on the size of the tea, you can mix the appropriate amount of Lingzhi).

Pour tea water first and add boiling water to fill the teapot and cover tightly.

Wait about 30 minutes for the nutrients to fade into the water to enjoy Ganoderma tea.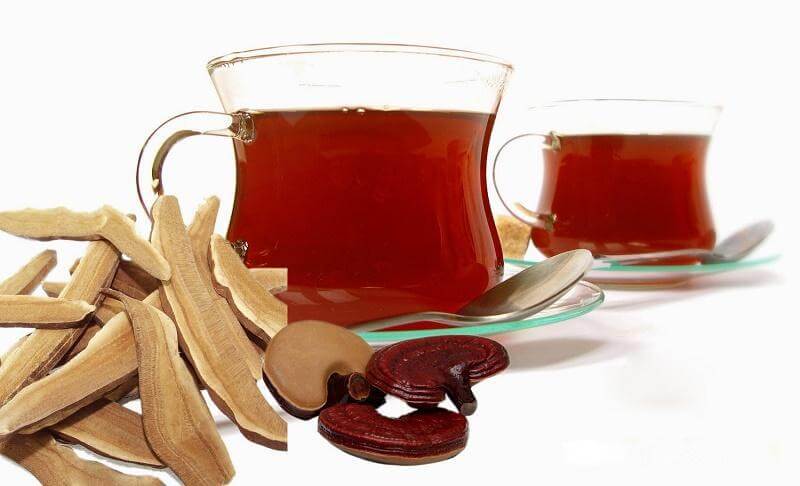 Tpure reishi mushroom extract is simply prepared
Making Ganoderma tea with honey and mint
Prepare:
Ganoderma amount just enough depending on how many people mix (about 6g)

Several fresh mint leaves

2 tablespoons pure honey

2 drops menthol

Country

Pot and teapot
Doing:
After washing the ingredients, put Linh Chi in a pot for about 15 minutes.

Next pour them into the tea pot and put fresh mint leaves, menthol, honey and stir well, cover tightly.

After a few minutes can enjoy Ganoderma tea flavor attractive and good for health.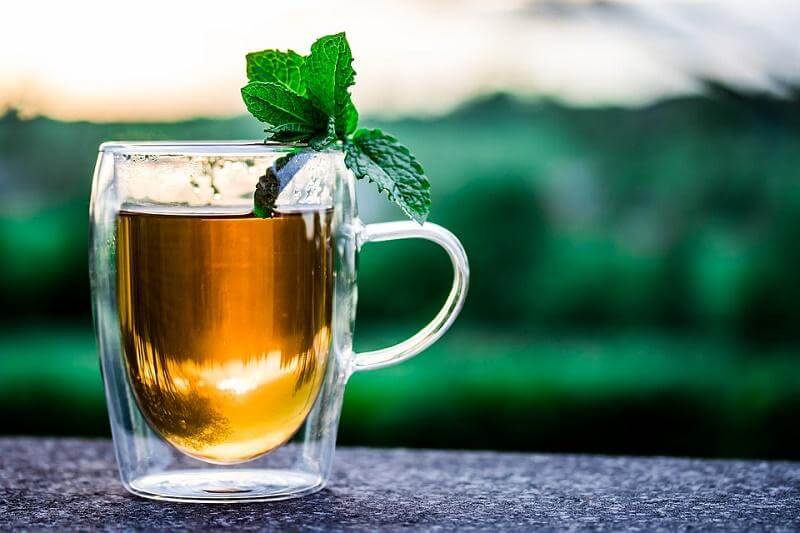 Ganoderma with honey and mint make a particularly delicious tea
The combination of Lingzhi with honey and mint retains its medicinal value as well as its use.
Lingzhi combined ventricular tubers
Cooking Ganoderma juice and ventricular tubers bring many uses and typically are thermal, detoxifying the body.
Prepare:
About 9g of Lingzhi

6 hours ventricular

Clean water

Pot
Doing:
Use Lingzhi mushrooms with ventricular water to bring normal color.

Then enjoy them as a tea with a refreshing bitterness.
This is also one of the teas that sweet drinkers love.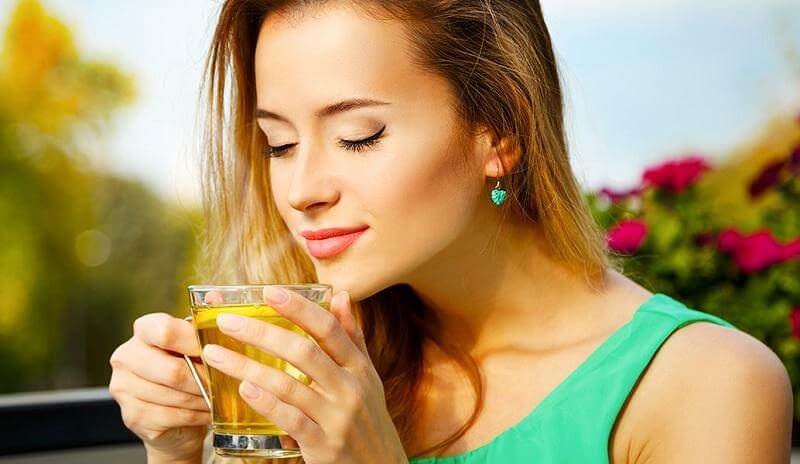 Reishi mushroom tea should be taken in the morning and an empty stomach is best for the body
Note that Ganoderma tea should be taken every morning and on an empty stomach is best. This is the time to increase the ability of the mushroom to detoxify as well as other nourishing effects on the body. If you urinate more often than usual, it shows that detoxification effect of this fungus is very good. In addition, according to some scientists recommend combining vitamin C when taking Lingzhi because it will increase the absorption of pharmaceutical ingredients in mushrooms and enhance the body's use.
Currently on the market, Linh Chi Nong Lam is a brand that receives the attention and choice of many people. The brand is reputable with products that have been tested and appreciated for quality. This is also a certified brand "CCI 2015 Quality Safety" evaluated by the Institute of Economic Research, Vietnam Consumer Research Center, Global Trade Associations - Global GTA, and InterConformity (Germany - Europe) Receiving for functional food manufacturing and trading group.  
Ganoderma brand is always appreciated and voted by consumers. Certification of food hygiene and safety, certification of high quality Vietnamese goods, ... and a series of prestigious titles are a clear evidence for the reputation of the above brand. Among a wide range of brands, the difficulty in identifying genuine goods with fake and poor quality products, a prestigious place like Linh Chi Nong Lam is the choice of many people.
Ganoderma in addition to tea, there are many other uses: https://linhchinonglam.com/cach-su-dung-nam-linh-chi-dung-cach-dat-hieu-qua/
Related posts