To ensure the medicinal ingredients as well as the effect of Ganoderma then you need to know how to preserve them. In which many people wonder whether to store Lingzhi mushrooms in the refrigerator or not? Whether stored in the refrigerator can lose the value of Ganoderma or not?
Learn about Ganoderma and its uses for health
Ganoderma is known as the "king of herbs" with a range of great uses. The fungus has a scientific name Ganoderma lucidum, belongs to the lim mushroom family. Ganoderma also has other names such as Tien Thao, Longevity mushroom, Perpetual velvet, ... In the composition of this herb contains hundreds of active ingredients including: Vitamins, amino acids, minerals, trace elements, Active pharmaceutical ingredients. In particular, the presence of 5 components Polysaccharides, Organic Germanium, Adenosine, Triterpenoid, Ganoderic Acid has brought many incredible uses.

Ganoderma has many effects for health
Ganoderma helps strengthen the immune system of the body as well as prevent and support the treatment of many diseases. They are good for the digestive system, respiratory, circulatory, cardiovascular, musculoskeletal, protect and prevent liver and kidney disease, ... Use Ganoderma Lucidum reduces cholesterol, balances blood pressure, good for patients with diabetes. diabetes, gout prevention, support osteoarthritis pain, prevent neurasthenia, ... Especially, according to many studies, Ganoderma is a "panacea" effective in preventing and supporting cancer treatment. letters. It is because of a wide range of health benefits that the fungus is increasingly popular. The book "Thần Nông draft" I put Linh Chi mushrooms in the top ranks, even more than ginseng.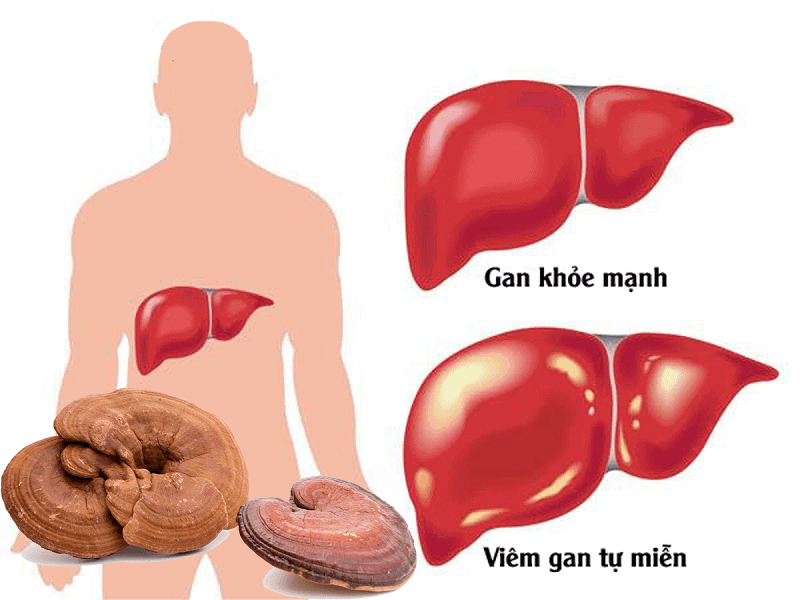 Use Ganoderma to protect and support the treatment of liver disease
+ Note: Ganoderma Lucidum and Great Effect For Breast Cancer Patients
Preserving Lingzhi mushrooms in the refrigerator: Should or not?
Refrigerator is an item that helps preserve many kinds of food, food, drinks, ... But a valuable herbal medicine with many active ingredients such as Ganoderma mushrooms should be preserved in the refrigerator or not. is the general question of many people Accordingly, if you buy mushrooms that have not been used up, you can use the refrigerator to preserve them from mold or termites. The main answer is to store Lingzhi in the fridge.
Preserving Lingzhi mushrooms in a refrigerator is widely used
However, depending on the mushroom products with different quality that preserved in the refrigerator will achieve certain efficiency. For poor quality products that have been termites or mold, using a refrigerator for storage cannot achieve the desired effect. Note that before taking care, when buying mushrooms need to dry and tightly packed is best. Using refrigerators for storage is also one of the common ways and is widely used today.
Learn more about how to preserve Lingzhi
In addition to Lingzhi mushrooms stored in refrigerators, currently drying, vacuum packaging is a popular method and helps preserve Lingzhi best. Perform drying by traditional methods or industrial methods using modern technologies to ensure the storage of ingredients, pharmaceutical content as well as inherent effects of this fungus.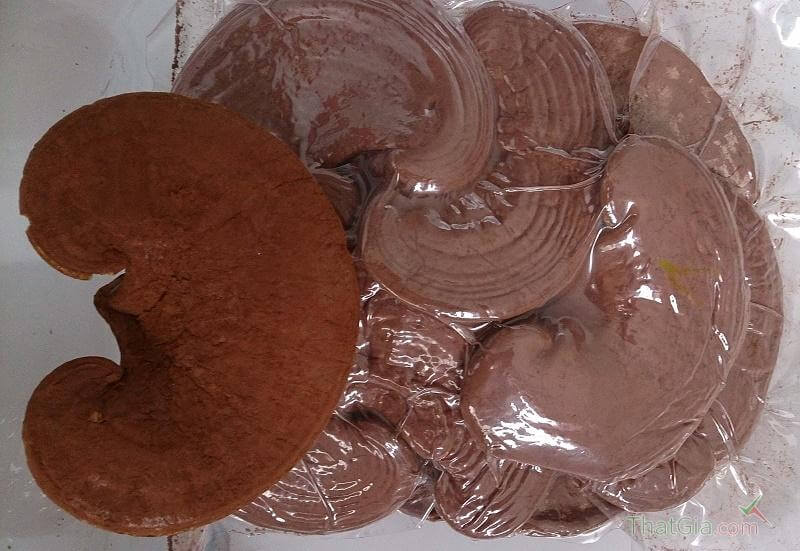 Should pack, vacuum to preserve Lingzhi mushrooms better
Besides, drying and grinding fine powder or soaking alcohol and using gradually are also the common ways to preserve Lingzhi, which is applied by many people today. Proper maintenance of Lingzhi mushrooms helps prevent termites and mold from affecting the quality of this fungus. Soaking alcohol is both a way to preserve and a way to process Lingzhi for gradual use.
Use Ganoderma mushrooms Stored in the refrigerator to cook drinking water or prepare dishes will bring many great effects for health. Use about 5-7g of Lingzhi mushrooms to make tea or cook water, then let it cool and drink 2 times in the morning and afternoon is best. This is also a familiar usage for today's busy people. Note that using mushroom residue to cook water for 2, 3 times will take advantage of active ingredients in them and promote health benefits.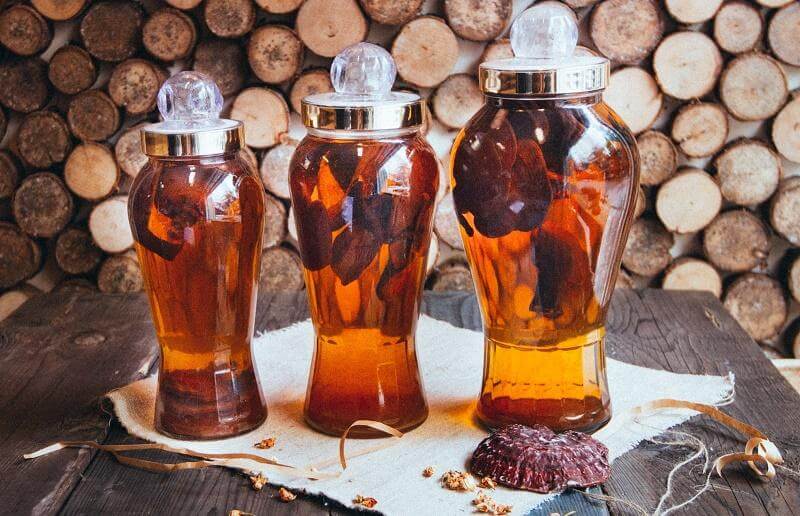 Soaking alcohol is also a way to preserve and process Lingzhi
+ Note: Ganoderma can be used in combination with any herbs?
To preserve and use the Lingzhi mushroom that has the best effect, it is necessary to pay attention to choosing quality products. Real fungi, composition as well as pharmaceutical content, not mold, termite, ... is a very important criterion. Consumers especially need to pay attention to choosing products before storing or using them to ensure the best effect. In Vietnam nowadays Linh Chi Nong Lam - Former Member of Center for Business Incubation Technology, University of Agriculture and Forestry is a prestigious address and is chosen by many people. With good quality products, this brand has been granted the CCI 2015 International Certificate, the food safety and hygiene certificate, the high quality Vietnamese goods certification and is voted and trusted by consumers in for years.
See more posts mushrooms with health:
Learn: Drinking Ganoderma juice is hot or not?
Find out if Green lim mushroom is Lingzhi or not?
Find out if Green lim mushroom is Lingzhi or not?
Related posts