Use Green Lim mushrooms Not only strengthens the immune system and is good for the body, but they also have a positive effect in the prevention and treatment of lung cancer. This is also a great use that Lim Xanh mushroom brings.
Lung cancer: Obsession of many people
Lung cancer is a disease in which the lung has a malignant tumor described by uncontrolled cell proliferation in lung tissue. If not detected early and treated promptly, this cell growth can metastasize, spread outside the lungs to other tissues or parts of the body. Most cancer originating in the lung is carcinoma. It can be understood simply that lung cancer is caused by mutated cells in the airways in lung tissues. There are usually two types of lung cancer: small cell lung cancer and non-small cell lung cancer.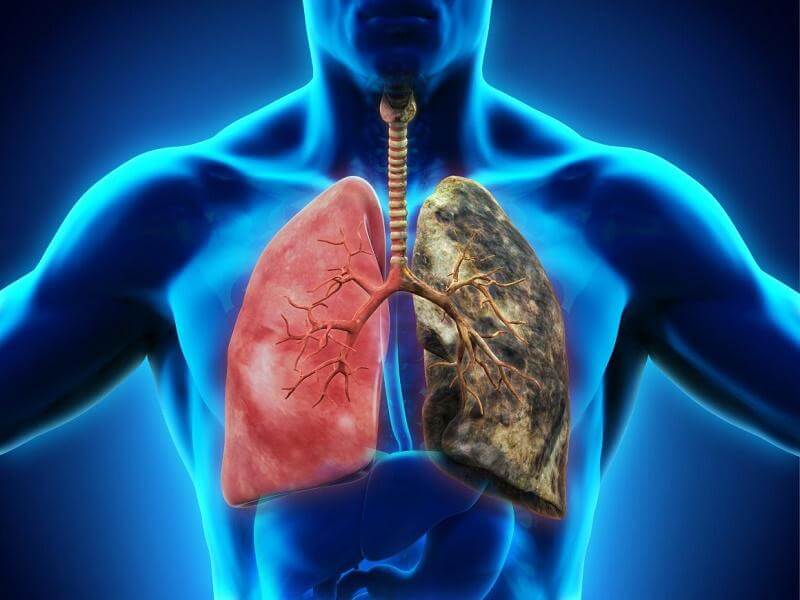 Lung cancer is a serious disease encountered in both men and women
According to many studies, universal cancer is one of the most common cancers today. They account for about 12% in all cancers in general but the mortality rate is 28%. According to GLOBOCAN 2018, there are about 2.09 million new cases of the world each year and 1.76 million deaths from lung cancer. In Vietnam, there are about 23,667 new cases each year and up to 20,170 deaths due to the disease.
The cause of lung cancer is most caused by smoking for a long time. In addition, people who are affected by secondhand smoke in combination with genetic factors, air pollution, ... can cause lung cancer. For the majority of lung cancer patients when detected at a later stage. Medicine treatments combined with herbs, typically Lim Xanh mushrooms work well for lung cancer patients.
+ Note: Is Reishi Mushroom Medicine Or Not?
Green Lim Mushrooms and great effect for lung cancer patients
Green Lim Mushroom has a scientific name Ganoderma Lucidum, belongs to the Lim mushroom family. This herb has many uses to support the treatment of many diseases. This type of "medicine" brings many uses in the treatment of lung cancer patients. The active ingredients in Ganoderma lucidum will help patients in improving health as well as reducing the effects from the disease.
Green Lim Mushrooms support the treatment of lung cancer patients
Firstly, the active ingredient polysacchorides in Green Lim mushroom has the function of contributing to promoting the metabolism of lymph nodes, increasing the body's ability to fight cancer itself. At the same time, they help strengthen the immune system and improve the patient's resistance, condition, and increase the body's tolerance to cancer chemotherapy and radiotherapy. This helps patients avoid the maximum side effects caused by chemotherapy and radiation.
Secondly, the green lim mushroom also contains the active ingredient cordycepin, which inhibits the fission of U cells. At the same time, they have the effect of inhibiting cell invasion and helping to kill a large amount. cancer cells, phagocytes in the body.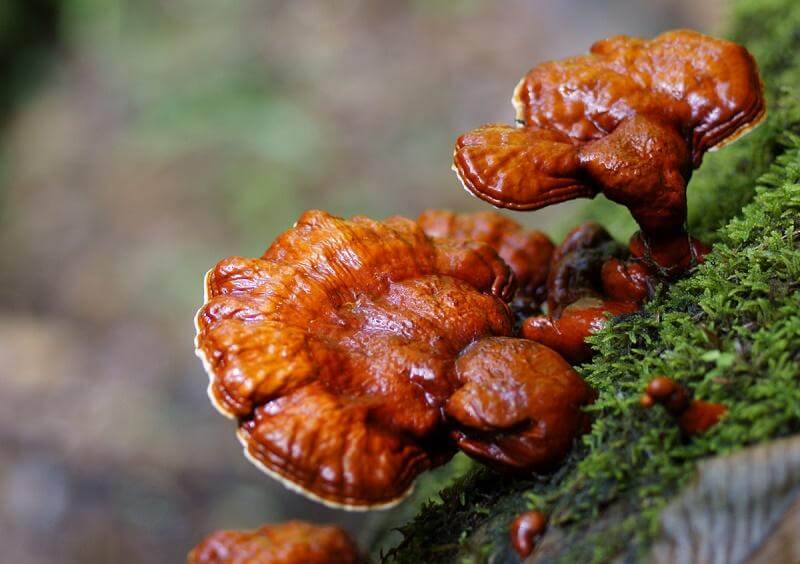 Green Lim Mushrooms also have many health benefits
Thirdly, the active ingredients in Green Lim mushroom also work to reduce the amount of fluid secreted in the lungs of the patient and may prevent pleural effusion - the cause of death in patients with lung cancer. At the same time, the active ingredients germanium, triterpene, sterois group, ganoderic acid ... in Green lim mushroom inhibits the growth of cancer cells, limits the pressure and avoids the risk of pulmonary obstruction.
Fourth, the use of Green Lim mushrooms not only enhances the resistance to fight disease but they also have effects on the nervous system, helping to sedate. In particular, Green Lim mushroom works to reduce the pain for patients with lung cancer. Combined use of Green Lim mushroom with medical treatments helps to extend the life time, improve the health of patients.
+ Note: Effects Of Red Reishi Mushroom
How should I use Green Lime mushroom?
Use about 30g of Green Lim mushrooms to add 2 liters of water and bring colors until about 1.5 liters of water is used to drink instead of water. However, if the terrain is still weak and unfamiliar, you should only use 10g then increase gradually. Use water to support the treatment of lung cancer as well as good for health.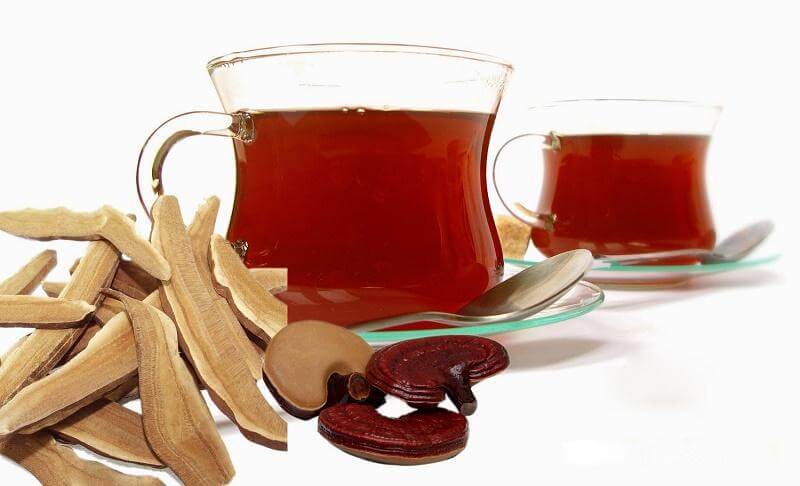 Using Ganoderma to cook healthy drinking water and support treatment of diseases
Patients with lung cancer should be careful not to drink when hungry and avoid use during chemotherapy and radiation. Specifically, it is best to use before or after 3-5 days of each course of chemotherapy or radiation. When reishi mushroom water color, you should use porcelain pot to ensure to keep the full medicinal components of this mushroom.
In Vietnam, mushrooms Ganoderma - Former Member of Center for Technology Business Incubation of Nong Lam University is a prestigious brand chosen by many people. With high quality Green Lim mushrooms, the above brand has been granted CCI International Certificate 2015, certified high quality Vietnamese goods, certified food safety and hygiene, ... This is also a brand recognized by consumers. use trust and vote.
See more posts mushrooms with health:
Instructions to use Ganoderma correctly for each subject
Reduce stress, enhance memory with Ganoderma
Organic Germanium - An Important Ingredient Of Ganoderma
Related posts