All have wonderful health effects, but many people wonder whether What kind of red and green Lim mushrooms are more effective, better? If you have any questions above, the article below will provide some useful answers.
Should Ganoderma or red Lim mushrooms be used?
In fact, Green Lim mushroom is also an endemic Lingzhi mushroom. It can be said that Ganoderma and Green Lim mushrooms are both Ganoderma in general. Therefore, the composition and their uses are similar. However, depending on the origin, the growth environment, the composition as well as the medicinal value may vary or differ slightly.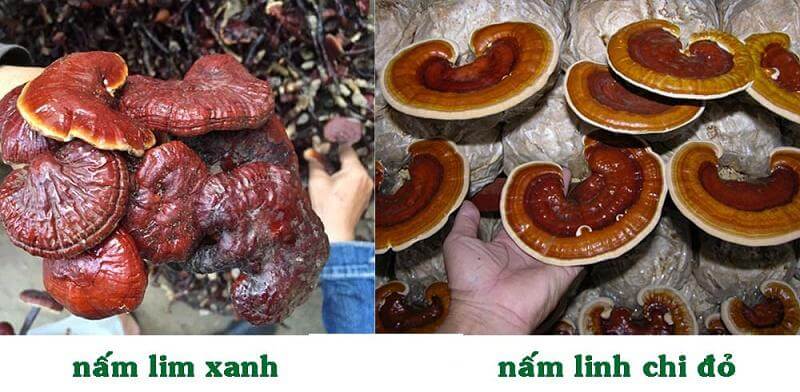 Red and Ganoderma mushrooms are both good for health
With the question of which is better and what is better, it is difficult to answer. Each type has outstanding effects for health and the specific medicinal ingredients of Ganoderma in general. Accordingly, the use of Green Lim or Red Lingzhi mushrooms are good for health. They bring countless effects for human health as well as supporting the treatment of many diseases. Typically both red and red Lingzhi mushrooms contain ingredients  polysaccharides and triterpenoids - 2 important pharmaceutical ingredients with effective preventive as well as supportive cancer treatment.
Ganoderma red and Green Lim mushrooms are effective in strengthening the body's immune system, improving the resistance, toning the liver, kidneys, good for the organ systems, circulating blood. At the same time, it has the effect of improving the health of both the young and the elderly, .. Although the ingredients are almost similar, the content of some active ingredients is different. Therefore, each of the above reishi mushrooms has its own advantages.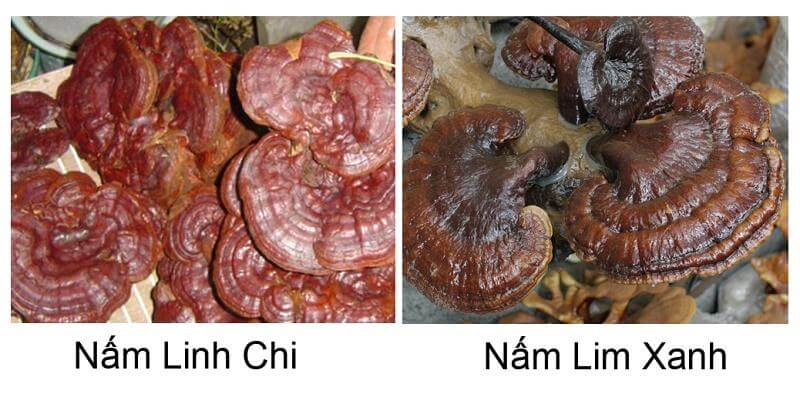 Each type of mushroom has outstanding advantages in preventing and treating diseases
In the composition of Green Lim mushrooms contain high content of Germanium, while Ganoderma Lucidum is more prominent with many types of amino acids, mineral system including 21 trace elements, etc. There are certain advantages. Depending on the needs as well as physical condition, health and specific disease of each person that can be used. Red Lucid Ganoderma and Green Lim Mushrooms are both known as the top "panacea" for human health.
+ Note: Reishi Mushroom Effect On The Circulatory System
Instructions on how to use red Ganoderma and Green Lim mushrooms
There are many ways to use both types of mushrooms, some common ways that many people are applying such as making tea, cooking water or processing them into dishes. In addition, using the herb to soak alcohol is also a method of many people choose. Here are instructions on how to cook water, making tea the most common and simple.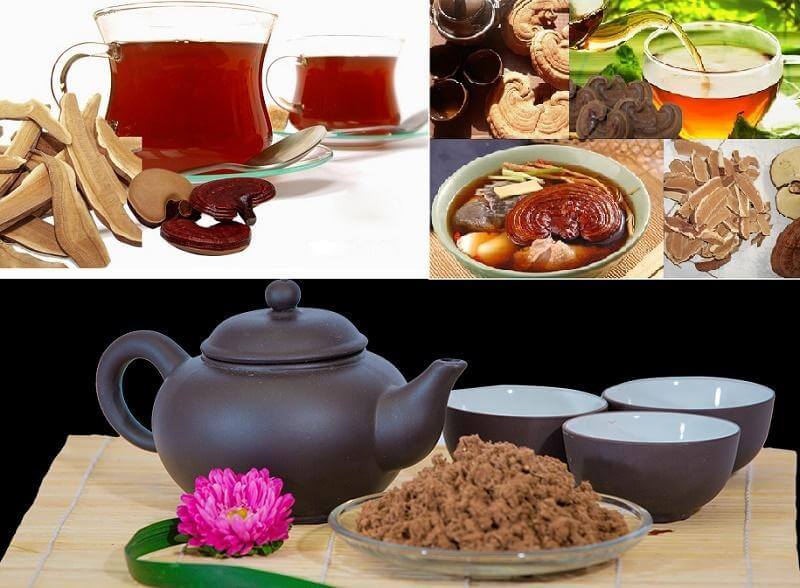 Using Ganoderma tea to make tea or processing food to nourish the body
How to make tea: Use sliced mushrooms and then use a few slices (5g) to brake with boiling water for about 30 minutes and then cool and drink. Do not forget to use the residue to add 3-4 more turns of water. In addition, using mushrooms to grind into powder and braking with boiling water and cooling and drinking is also the way many people apply.

How to cook water: Similar to the above, you can use Ganoderma mushrooms whole or sliced (5-7g) to cook with about 1.5 liters of water. Bring to a boil on low heat for about 20 minutes, then turn off the heat and allow to cool, then drink. Boil red Ganoderma or Lim green mushrooms, so using a ceramic kettle is better. Note that you can add 2-3 times more water to boil with the mushroom residue to make the most of them.
+ Note: Preventing flu with red Lingzhi
Attention to choose quality Red and Red Lingzhi mushrooms
Both mushrooms are good and have many benefits for human health. However, the choice of quality assurance mushrooms is a top prerequisite. Accordingly, choosing quality mushrooms has many factors, but now on the market there are too many brands, many products make consumers more confused. The important point is that the composition as well as the pharmacological content ensure the testing process. Therefore, choosing a reputable brand is a method to get quality products that many people choose today.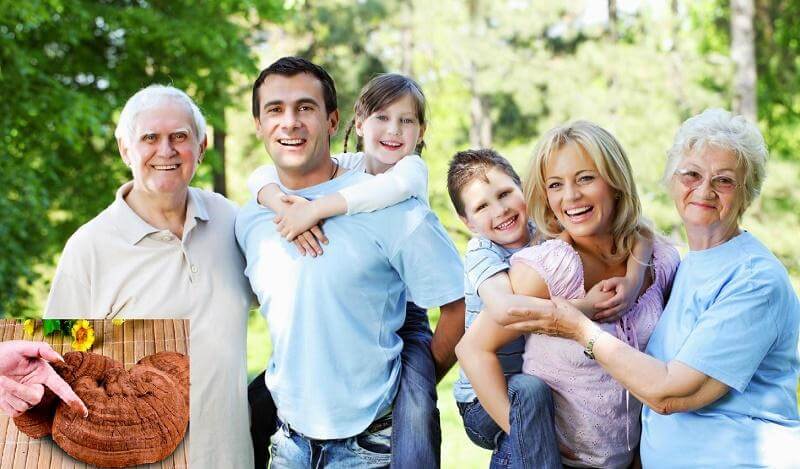 Attention to choose quality Lingzhi to promote the use for health
In the Vietnamese market today there are many brands of Linh Chi mushrooms, in which Ganoderma - Former Member of Center for Technology Business Incubation University of Agriculture and Forestry is the most popular. The reason that the above brand name has won consumers' trust is because the quality of the product has been analyzed and tested to ensure the ingredients as well as the pharmaceutical content according to regulations.
This is a brand that consumers have voted and honored to achieve the certificate of "Quality Safety CCI 2015" by the Institute of Economic Research, Vietnam Consumer Research Center, Toan Lien Trade Organization Bridge - Global GTA, International Assessment and Certification Organization InterConformity (Germany - Europe) reviews and recognizes. For many years, Linh Chi Nong Lam has always received the trust and choice from numerous consumers.
See more posts mushrooms with health:
Ganoderma can be used in combination with any herbs?
Ganoderma powder is good and how to use it?
Using Ganoderma how long is effective?
Related posts