The immune system has the function of preventing harmful bacteria and viruses from entering the body to cause disease. Therefore, the problem that many people are interested in today is how to strengthen and improve human resistance. In fact, there are many ways that are applied such as: exercising, eating sensibly, ... In addition, one of the methods that many people use is to supplement foods extracted from nature. as Cordyceps. So does it work? Let's find out!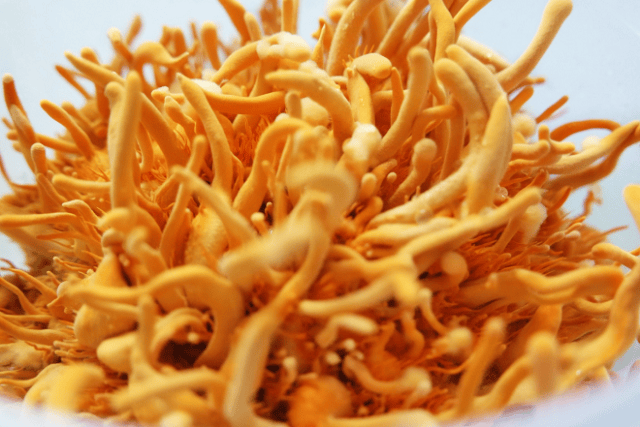 + Note: Synthesize How To Increase The Resistance, The Most Complete Immune System
Cordyceps has the effect of strengthening and improving the resistance
Long time ago Cordyceps has been favored by many people for its good uses in health promotion and disease prevention. Especially this food has the effect of enhancing and improving the body's resistance. Therefore, it is considered a valuable and expensive medicine today.
The immune system can recognize what are the harmful agents, harmful to the human body. To be able to "mobilize" maximum resources to eliminate harmful elements out of the body. Therefore, to protect their health, many people have found ways to strengthen the immune system. In particular, cordyceps is a solution many people use.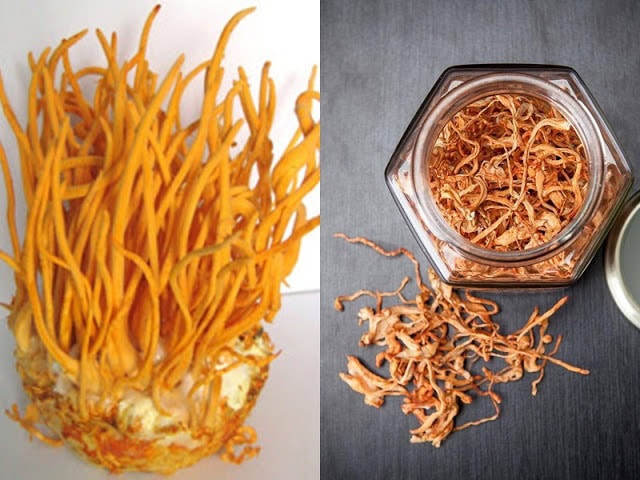 Cordyceps helps stimulate the immune system by increasing the number of white blood cells. This works to help you fight off or "knock away" viruses, bacteria that are harmful to the body. That is why people suffering from diseases such as cancer, hepatitis B, and HIV are advised to use Cordyceps to support better treatment. Excerpt from "Holliday, J et al. Encyclopedia of supplementary diet Dekker Encyclopedias, Taylor and Francis Publishing, 2005"
In cases of increased immunity such as arthritis and leukemia, the use of cordyceps will significantly reduce leukocytes in the blood and increase the number of red blood cells. when the Cordyceps Directly involved in the production of red and white blood cells will help you improve the disease quickly.
According to Halpern.G.Cordyceps "Chinese Healing Mushrooms, Avery Publishing Group, New York, 1999" said: Cordyceps Mushroom has the effect of strengthening the immune system. The increase in the number of white blood cells, NK cells, T-helper cells and macrophages, etc. is evidence of an increase in immune cells against pathogenic bacteria and fungi.
+ Note: Resistant Food During Pandemic Season
How to increase immunity against viruses during the COVID-19 epidemic season
During the time COVID-19 epidemic was taking place, it was very important to stay healthy.
You need to do some of the following to ensure your health is stable during this epidemic season:
Diet.

Eat more fruits and vegetables.

Drink a lot of water.

Eat and drink some fruits that are high in vitamin C to enhance resistance.

Exercise regularly.

Sleep properly and at the time specified by the health department for good health.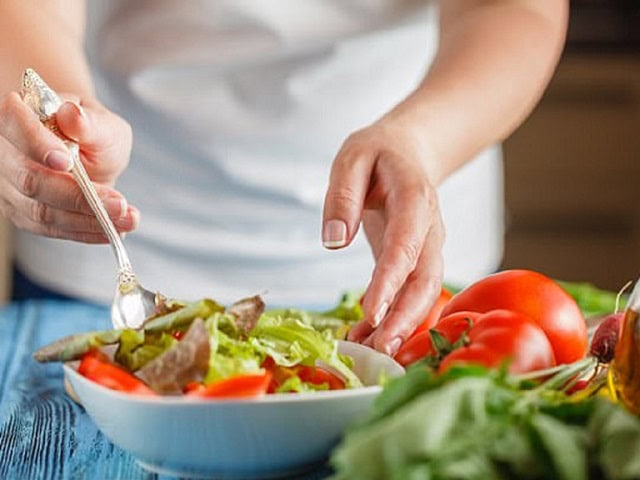 Some limitations:
Limit staying up late

Limit smoking

Limit alcohol intake

Limit raw or undercooked foods
Besides, the Use more Cordyceps do the much-needed thing. The ingredients in cordyceps have high medicinal properties which have a great effect on strengthening and improving the body's resistance.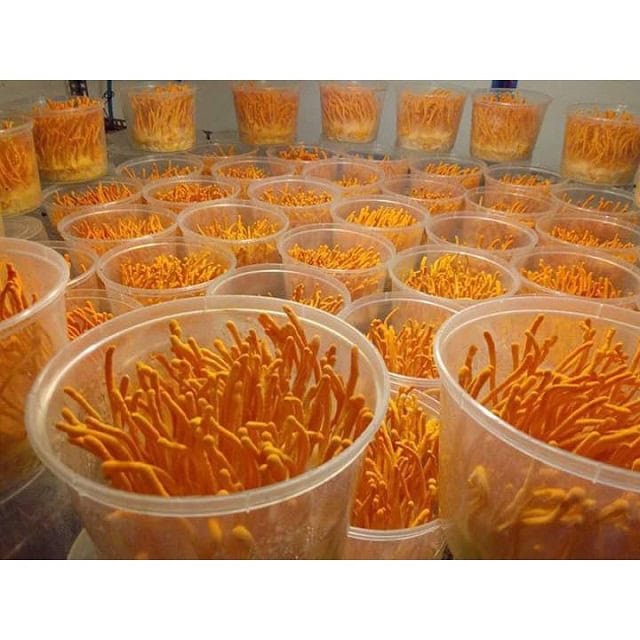 According to Dr. Nguyen Thi Lien Thuong, Director of the Institute of Applied Development, Thu Dau Mot University: "In many publications on antiviral compounds from plants, algae and fungi, cordycepin extracted from mushrooms shows the potential of resistance. good many virus groups through the mechanism of inhibiting virus replication and increasing anti-virus immunity "
Note: Not all cordyceps products on the market are of good quality. Especially with types of cordyceps deep form with the price of several tens of millions / kg. Because basically, cordyceps fungus is deep, if the quality of its price must be over 1 billion / tael.
If you want to use cordyceps of good quality, cheap price to improve health. Cordyceps mushroom products from Vietnam's mushroom farm is the best choice.
You should go to the reputable cordyceps supply farms to buy safe, good quality products. Locations reputable semi-cordyceps that can refer to include: Ganoderma (Former Member of Technology Business Incubation Center, Ho Chi Minh City University of Agriculture and Forestry), Thien Phuc ...
With great effect, Cordyceps Herbs deserve to be listed on the job Strengthen and improve resistance for human. Hope we have brought you the useful and necessary information in this epidemic season.
Related posts