In the book "Than Nong manuscript" said Ganoderma As an upper medicine with many health benefits. But Is it hot to drink Lingzhi mushroom juice? is still a question that many people wonder.
Drinking reishi mushroom water is not hot?
Ganoderma has the scientific name Ganoderma lucidum, of the lim mushroom family. In addition to ram they also have a number of other names such as: Tien Thao, Longevity Mushroom, Van Nien velvet, ... This is one of the herbs that contain medicinal ingredients and many active substances that are beneficial to the body. They are known as the "king of herbs" because of their incredible health effects. According to many medical studies, Lingzhi contains many vitamins, minerals, amino acids, trace elements (Iron, copper, Sodium, Calcium, Potassium, ...) along with active ingredients such as: Polysaccharides, organic Germanium, Adenosine, Triterpenoid, Ganoderic Acid essence, ... not only have a preventive effect, support the treatment of many diseases, especially cancer but also good for health.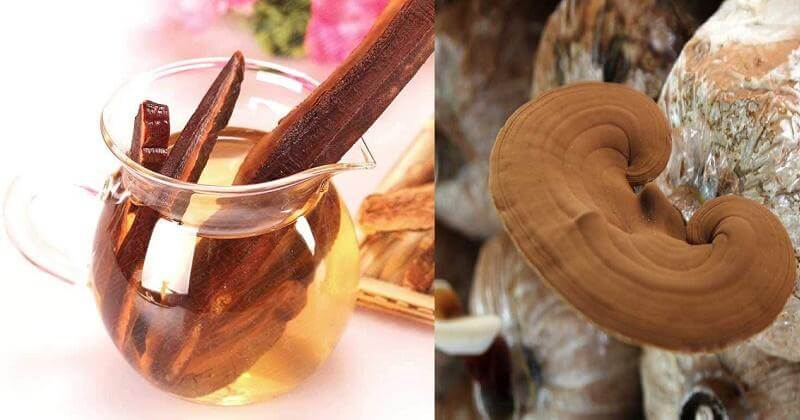 Drinking Ganoderma juice is not hot
Besides, according to the concept of Oriental medicine, Lingzhi has a bitter taste, welding properties, has a cooling effect and helps detoxify the body. Therefore, with the question of Ganoderma is hot, the answer is obviously NO. Ganoderma is not hot, even cool and provides a good cooling effect. Many people use reishi mushroom water to relieve stress, good for health as well as clear heat and support good detoxification. At the same time, this herbal water also works to prevent and support the treatment of many diseases. Lingzhi water is not hot but has many great effects should be loved by many people.
+ Note: Should Reishi Mushroom Be Store In The Refrigerator
Common ways to cook Ganoderma juice
Making Lingzhi tea
Use Ganoderma mushrooms slicing and then boiling with boiling water is the easiest way, suitable for even busy people. Use about 5-7g of Ganoderma lucidum mushrooms in a jar and then boil with water for about 20 minutes. Then let the water cool, then drink. In order not to waste the ingredients in Ganoderma lucidum, the user should reconstitute 2-3 times of water with the first mixed mushroom residue.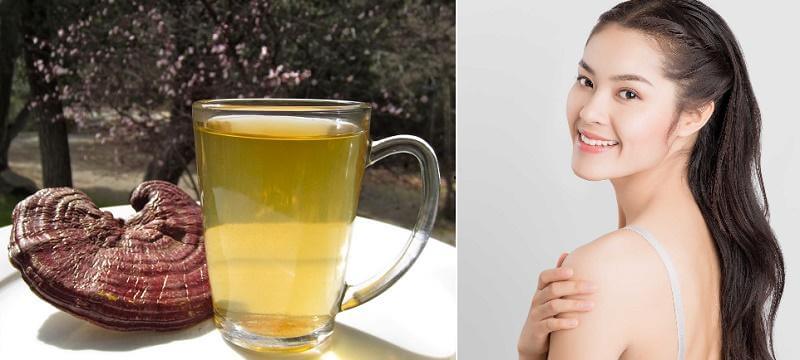 Drinking reishi mushroom tea is good for health and beauty
Besides using sliced Lingzhi mushrooms, they can be mixed in powder form. Use Ganoderma powder in powder form mixed with boiling water, cover and let stand for about 20 minutes. Finally drinking both water and residue is the advice of many experts. However, since Ganoderma lucidum is not completely soluble in water, it is recommended that people with digestive problems should not consume the residue to avoid indigestion.
Lingzhi water colors
Besides making tea, Linh Chi mushroom juice is currently the choice of many people. This way is also quite simple and popular today.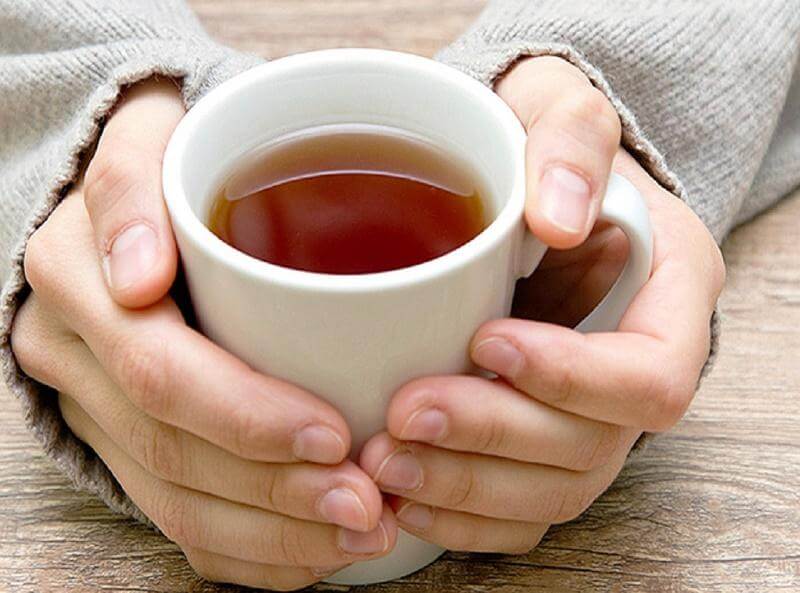 Reishi mushroom juice can be combined with other herbs to enhance the effect
Sac Lingzhi sliced water: Use about 5-7g Lingzhi sliced mushrooms into the porcelain pot with about 1.5 liters of water and simmer for about 20 minutes. Cook until the water is about còn, then stop, let it cool and drink water. The residue can be continued to add water and boiled for another 2-3 times to avoid wasting the active ingredients in the mushrooms.

Ganoderma with other herbs: Use Ganoderma in combination with some other herbs such as ginseng, licorice, typhoid, ventricular, ... and the same color of drinking water as above with appropriate dosage depending on They also have great health effects and certain therapeutic uses.
Depending on the body condition as well as the condition of each person, the appropriate dosage is used. Lingzhi water is not hot but also has a good effect on health, supporting the treatment of many diseases. At the same time they strengthen the body's immune system, increase resistance, good for the body's systems. Cooking Ganoderma juice is also the simplest way that users should refer.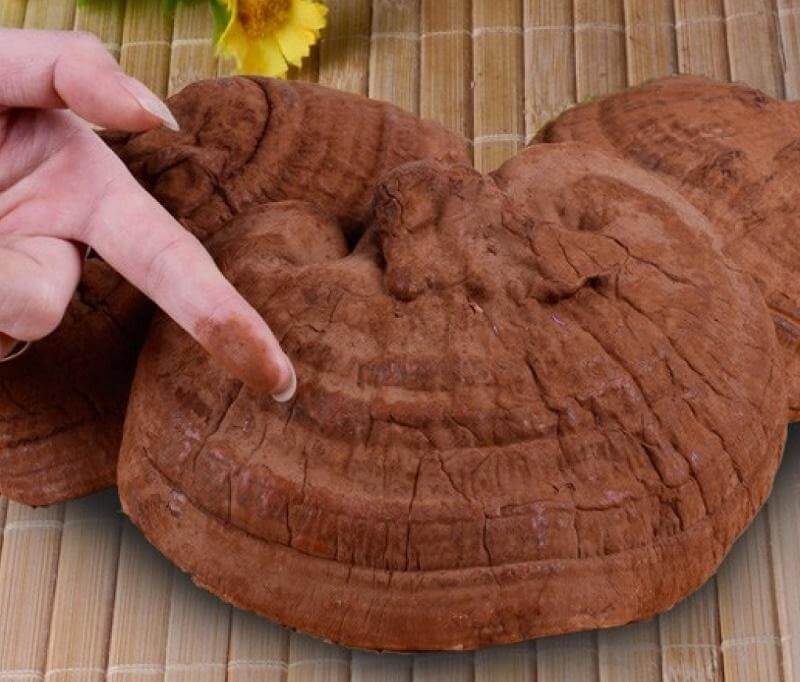 Pay attention to choose Lingzhi to ensure good quality before use
+ Note: Experience Using Ganoderma
To promote the excellent use of Lingzhi, choosing quality products is the most important criteria that certain consumers need to know. Quality products are real reishi mushrooms, ensuring true value from the ingredients, active ingredients and their content according to standards.
In our country there are many brands, in them Ganoderma - Former member of Center for Technology Enterprise Incubation of Agriculture and Forestry University is chosen by many people. The above brand is certified "Safe and Quality CCI 2015" by Economic Research Institute, Vietnam Consumer Research Center, Global Trade Association - Global GTA, Evaluation and Certification Organization. InterConformity International (Germany - Europe) is appreciated and recognized and trusted and selected by consumers.
See more posts mushrooms with health:
Find out if Green lim mushroom is Lingzhi or not?
The amazing effect of reishi mushroom on the circulatory system
Which red reishi and blue lim mushrooms are better?
Related posts