Postpartum women are very vulnerable to stress. In addition to declining health, sick children, the most crazy is still losing milk. If you have applied all methods but the milk has not come, apply the medicine from Ganoderma. Ensure, if applied persistently, breast milk will return quickly, as much as wishes.
Milk clogging, loss of milk, breast abscess, ... are terrible obsessions of women after childbirth. At this time, the mother had to suffer constant physical pain and fever. Moderate to suffer from mental pain tormented by not having enough milk for his own baby to use.
If there are sisters, the milk is too much for the infant to use up, must give away. On the contrary, there are also women who apply all folk remedies, from eating papaya soup, stewed pork leg, to boiled dog's feet, ... but still cannot enough milk for children.
Linh Chi Nong Lam - Nguyen A member of the incubation center for technology enterprises in Agriculture and Forestry University in Ho Chi Minh City said: "In the folk, there are many remedies to benefit from milk, but the most effective are still remedies from reishi mushrooms. chi. This is a benign herb that contains 119 useful substances. No side effects, no complications so can be used every day to improve health.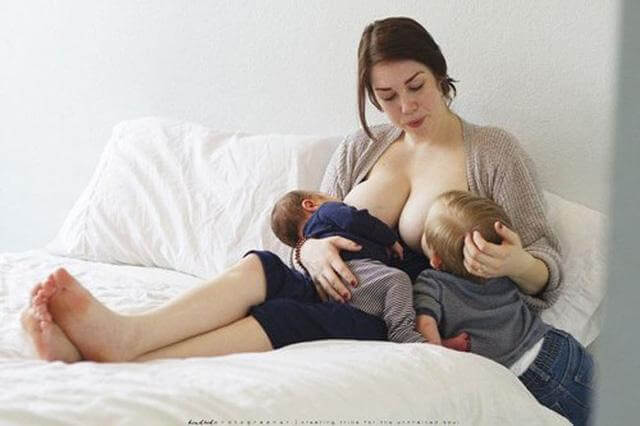 Ganoderma can quickly improve postpartum milk loss
If postpartum women use Ganoderma regularly, they will stimulate the milk glands, help the milk come back faster and more. The quality of breast milk will be twice as nutritious, helping children to increase resistance, grow fast and be healthy.
In addition, Ganoderma remedies also help women postpartum weight loss, prevent dark pigmentation. Help the body eat well, sleep well, reduce stress.
Ganoderma is indeed a universal remedy. However, they only work if used correctly.
Here are some Ganoderma recipes that help breast milk return quickly, and much that you can do at home.
Helps breast milk to return home quickly thanks to Ganoderma soup
Soups are appetizers that are quite familiar to us. However, chicken soup, corn soup ... have heard a lot but Ganoderma soup is still quite unfamiliar.
In fact, these soups are not much different. The procedure is quite similar, with only a slight difference in materials used.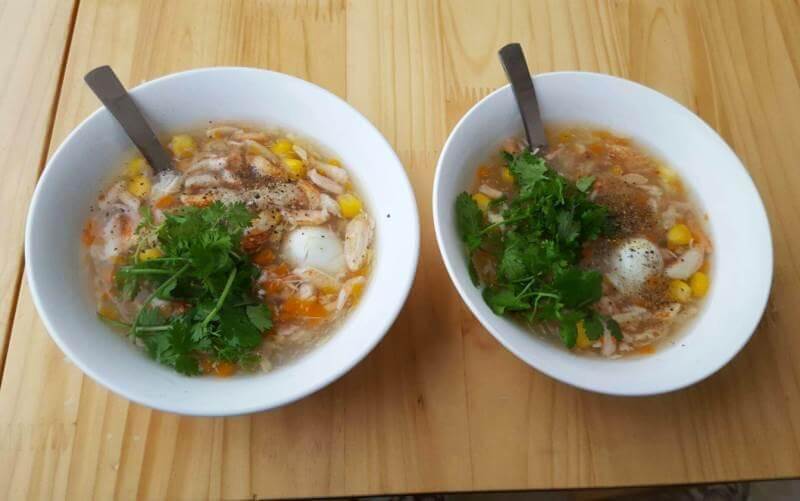 It only takes 15 minutes to prepare you can complete Ganoderma soup at home
To make Ganoderma soup to help milk come back quickly, you need to use about 5g Ganoderma sliced. Combined with a little shredded chicken, spices, and flour. Hot use will get the best effect.
Ganoderma soup not only improves breast milk, but also helps you recover quickly.
Braking Ganoderma tea Help improve milk shortage, milk loss
How to use Ganoderma to improve the shortage of milk, loss of milk is the concern of many women after giving birth. The answer is simple, use Ganoderma lucidum to drink tea every day.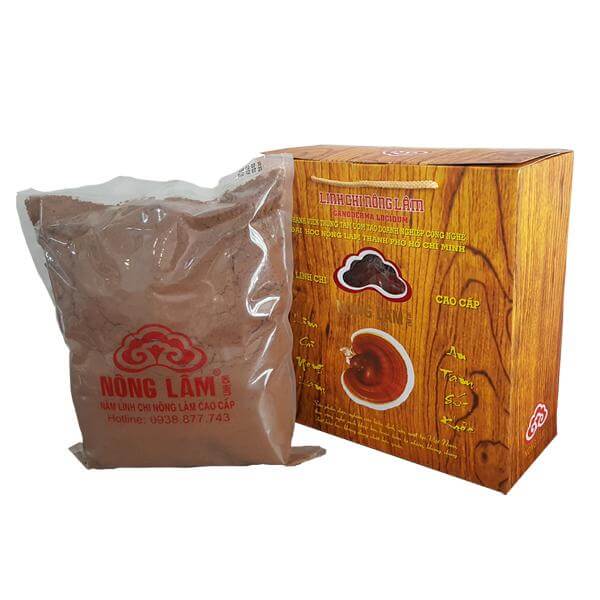 Ganoderma Ganoderma powder is very convenient for women to use
You can put the tea in the kettle or in the thermos bottle. How to perform very quickly. Women use 5-10g of Ganoderma Ganoderma powder in a cloth bag and then put in a jar. Pour boiling water and cover. After 10 minutes the pharmaceutical ingredients in reishi dissolved in water are usable.
You can use Ganoderma to suppress hot or cold Ganoderma. But use it regularly every day for the best effect.
+ See more posts Recipes reduce leg pain during pregnancy
Breast milk comes back more thanks to boiling Ganoderma water sliced and drinking every day
According to the scientists' research, boiling sliced Ganoderma juice every day can improve the quality and quantity of breast milk. This is also a formula to help women beautiful skin, slim design quickly after birth.
Sliced Ganoderma Lucidum Juice can help milk return as much as expected
Women use 5g Ganoderma Ganoderma sliced and 1 liter of water. Bring to the boil for 15 minutes then turn off the heat, drink hot or allow to cool. Use instead of white water every day to get the best effect.
Above are 3 ways to use Ganoderma effectively to help breast milk return quickly, more. There have been thousands of women who applied and succeeded. If you are also falling short of milk, lose milk. Be the next person to apply to fix your problems soon.
To register to buy Ganoderma products of reputable, quality, CCI standard. You can go directly to the agents of Ganoderma Ganoderma in 63 provinces and cities across the country.
You can also access the website: https://linhchinonglam.com or Advice Hotline 028.7107.6668 – 0938.877.743 to be answered all questions.
Currently on the market there are many products of reishi mushrooms that are fake and fake. Do not be cheap because they use these poor quality products to avoid money loss, disability.
See More Articles:
Ganoderma In Drinking In addition To Apply
People With Diabetes Use Ganoderma
Ganoderma Relieves Stomach Pain
Related posts