Currently, there is a type of appearance on the Vietnamese market Ganoderma lucidum. To Vietnamese customers is still unfamiliar, but for Korean customers, it is too familiar. Top things to know about Korean, Japanese, Sapa reishi mushroom Below will help you understand more about the product. Please follow the article below to learn the effects and usage of reishi mushrooms in the most effective way!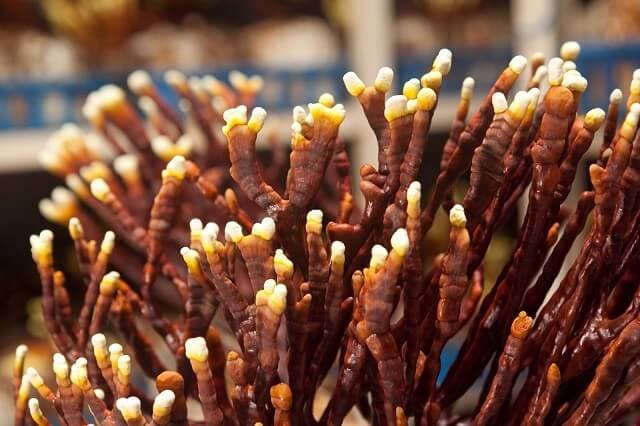 1. What is Ganoderma lucidum?
Ganoderma is a type of fungus that grows on woody stems, they grow into long branches like deer horns, so they are called deer horn mushrooms.
Like many other lingzhi mushrooms, reishi horn mushrooms also have many effects on human health. Therefore, in Vietnam market today, there are many places selling this type of mushroom.
In Korea, Japan is no stranger to this mushroom anymore, because they grow wild a lot. has a special fragrance and is about 60 - 150cm high
+ Note: Top 4 Things to Know About Reishi Mushroom HQGANO
2. Under what conditions does Ganoderma lucidum grow?
This is a very easy-growing fungus, they do not need sunlight, grow in temperatures of 30 degrees C and humidity 80% or more. Therefore, mushrooms grow best in warm, sunny summers.
If grown in the winter or when it rains, the temperature is low, the mushrooms will be difficult to grow as desired. In addition, the mushrooms will have poor color if planting conditions are not suitable.
For good preservation when growing mushrooms, bottle capsules will be used to keep the embryo moist and prevent outside insects from entering the fungus.
With enough time and good conditions, the mushrooms will grow well. We will harvest and dry in the sun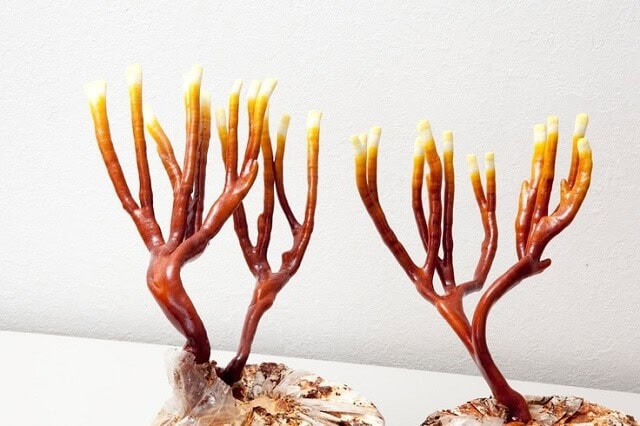 3. Effects that reishi deer horns bring
Korean reishi mushroom is known as a natural herb. In its composition contains lots of nutrients so it has a good effect in preventing the growth of cancer cells.
Besides, mushrooms are used to treat diseases such as treating high blood pressure, fighting immune disorders, speeding up the absorption of oxygen and strengthening liver and kidney function ....
Therefore, Ganoderma Lucidum effects on human health as well as its usefulness. They are considered as a rare miracle drug, do not cause side effects and toxic to human health.
Not only for the sick, Korean Ganoderma is also very good for the elderly, supporting the treatment of vestibular disorders, eliminating symptoms or night urination, enhancing memory, increasing hearing ...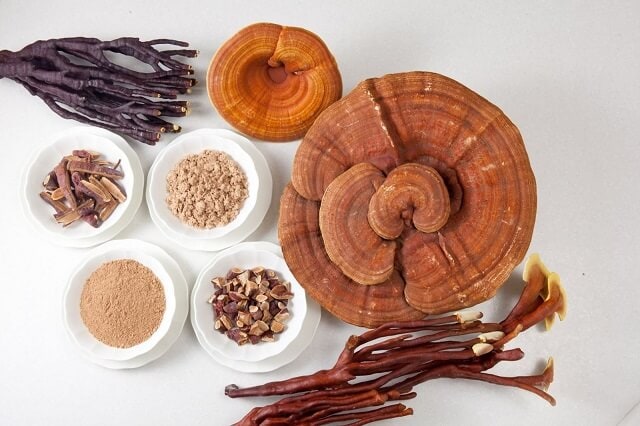 In addition, it also helps to recover the health of newly ill people or after surgery, helping to treat nervous breakdown, stress, anxiety anxiety, stress, insomnia ...
Besides, Ganoderma horns deer also has useful effects for anorexic, digestive disorders, eating not delicious, while fighting constipation and diarrhea, helping clean the intestines ...
+ Note: Curing Cancer With Red Ganoderma
Deer Horn mushrooms help detoxify and purify the body
Korean reishi mushroom helps prevent blood pressure and cardiovascular diseases: lowers blood cholesterol, reduces aortic sclerosis, stabilizes blood pressure, enhances blood circulation.
Protect the body from the effects of radiation, prevent lead poisoning, detoxify the liver, cool the liver, prevent cancer, prevent allergies ...
This is an extremely effective herb for women. Helps treat melasma, ruddy chestnut skin, smooth stretch, prevent obesity and regulate menstruation in women.
In addition, Ganoderma of the Korean deer antler enhances the activity of the immune system and antiviral, enhances longevity, and produces minerals, proteins and essential vitamins for the body.
4. Share how to use Ganoderma lucidum
The use of this mushroom is amazing, isn't it? You can use it for cooking, soaking alcohol, decoction good for your body.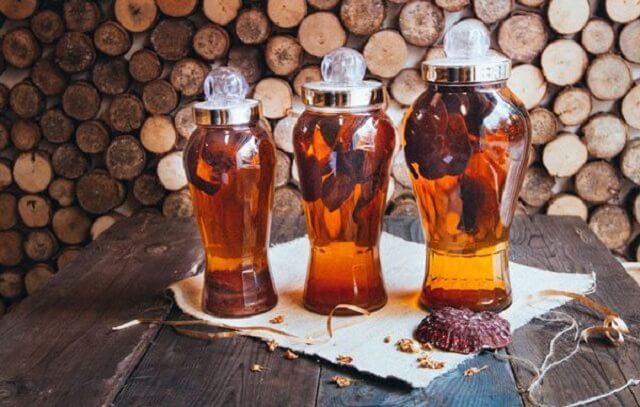 Use about 30g of deer horn mushrooms to add 3 liters of warm water.
Boil water, after boiling water we lower the heat down until the amount of water is about 70 - 80%.
Add jujube or liquorice to your liking.
Take about 12 cc x 2 times / day.
Keep the water in the refrigerator gradually drinking.
+ Note: Ganoderma has the effect of lowering liver enzymes - why?
Reduce the water to get tea
You use Ganoderma, sliced deer horns, put in boiling water for 1 hour and drink in the day instead of filtered water. Ganoderma horns after braking with water will help purify the body and nourish the body.
You can also use Ganoderma dehydrated, dried, sliced or left to soak with 40 degrees alcohol for 30 days. Drink 1-2 cups daily before going to bed.
You are viewing the article Top 4 Things to Know About Korean, Japanese, Sapa Reishi Mushroom in the category Brand Reishi Mushroom In Vietnam of the Ganoderma. Any comments please leave a comment right below the article. Be sure to check out other great posts and share them with everyone!
Related posts