Ganoderma is a rare herb because it has the ability to treat "panic". In traditional medicine and both Western medicine now recognize the "miraculous" effects that Ganoderma brings health. One of the countries with the best quality Ganoderma today is Korea. You already know nothing about brand Ganoderma yellow bag, green bag of Korea. We invite you to find out top things to know about Ganoderma green bags, Korean yellow bags Related posts below.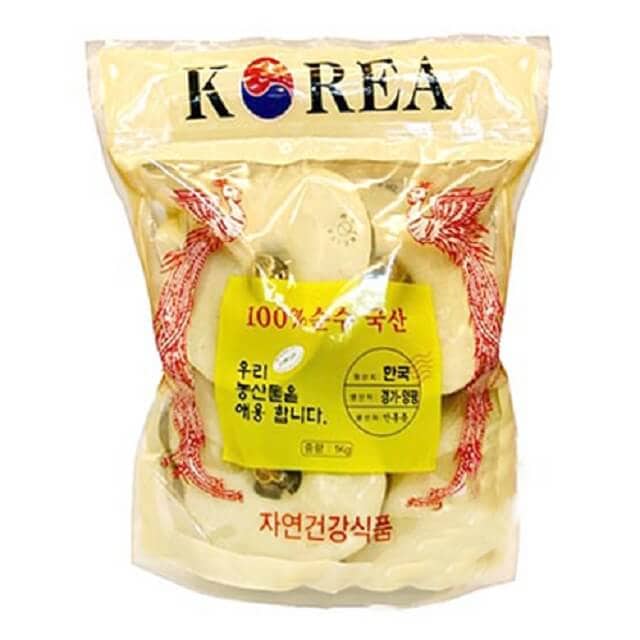 Ganoderma has been applied to all medicinal remedies a long time ago. However, this medicinal mushroom is very rare and expensive in the past, so only rich people and kings can use it.
Today when medicine and technology developed. Many countries have successfully researched and applied the cultivation of red lingzhi, which is not inferior to the natural mushrooms.
The reason why mushroom farms choose to propagate red lingzhi is because this mushroom has the highest medicinal ingredient. Currently, red Ganoderma is sold in the market with many different brands for customers to choose, suitable for every user.
+ Note: Top 4 Things to Know About Korean Rocky Mountain Reishi Mushroom
1. The effect of Korean red reishi mushroom yellow bag
Korean red Lucid Ganoderma has been researched and confirmed to provide great health benefits such as:
Treatment of fatigue, soreness, arthritis.

Support to stabilize blood pressure

Support obesity treatment, help to lose weight effectively

Supporting treatment Against cancer, antiviral

Sedation against prolonged nervous breakdown

Heart support, anti-atherosclerotic wall

Supporting the treatment of anorexia and insomnia

Strengthen the immune system, fight HIV

Supporting treatment of diseases related to stomach and duodenum

Supporting the treatment of diabetes

Strengthen the activity of adrenal cysts
Support to protect and enhance liver function, support to treat liver diseases such as hepatitis, fatty liver, hepatitis ...
Preventing the aging process of the body, combating cellular oxidation and eliminating free radicals.
2. How to use Korean reishi mushroom gold bag
There are many ways to use Korean reishi mushroom, such as:
The slicing method is preferred by many people because it is quite easy to process.
Reducing lingzhi juice is one of the simple ways that many people prefer to use. Ganoderma after sliced will be put inside the thermos, warm to keep heat and boiling water. Ganoderma soaked in boiling water for about 1 hour is usable.
Ganoderma after slicing will cook with water on a small fire, 1 liter of concentrated cooking water to 800ml. The mushroom residue can be used to cook another 2 times of water.
Sliced Ganoderma mushrooms are added to soups and soups. Normally when the dish is nearly ripe, Ganoderma is added to keep the pharmaceutical ingredients.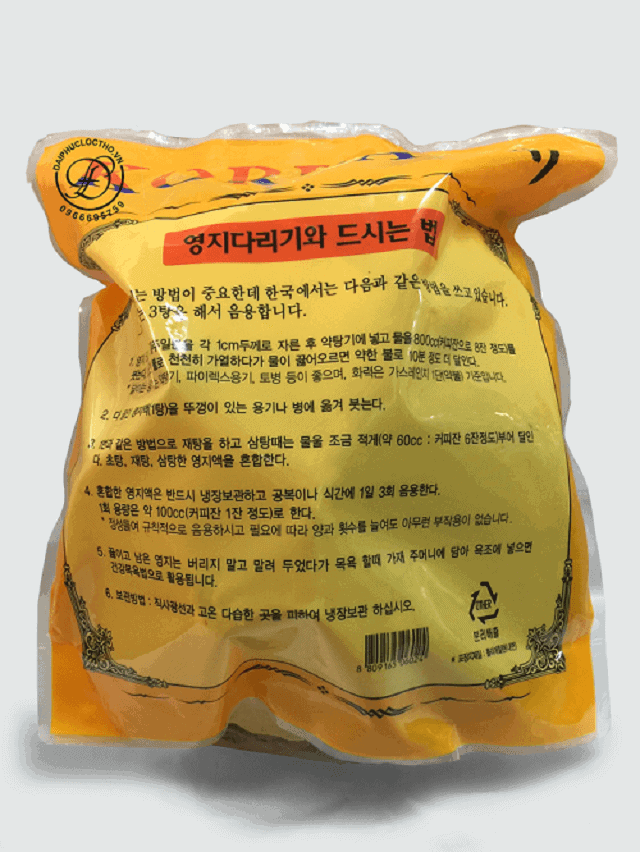 You use 200g of Ganoderma yellow bag to keep the ears, soaked with 2 liters of alcohol about 39 degrees. Ganoderma wine should be drunk after dinner, drinking up to 30ml daily.
Ganoderma powder can be used to brake tea, the residue of mushroom powder can be eaten.
Ganoderma grind into fine powder mixed with honey, chicken eggs can make anti-aging mask, nourish white skin.
+ Note: Top 4 Things to Know About Sago Reishi Mushroom
3. Note in using Ganoderma lucidum
Ganoderma boiled water can be used to drink daily instead of filtered water without causing any side effects.
Ganoderma juice can be stored during the day in a thermos bottle or in the refrigerator compartment. Ganoderma juice for easy overnight collection, should not drink.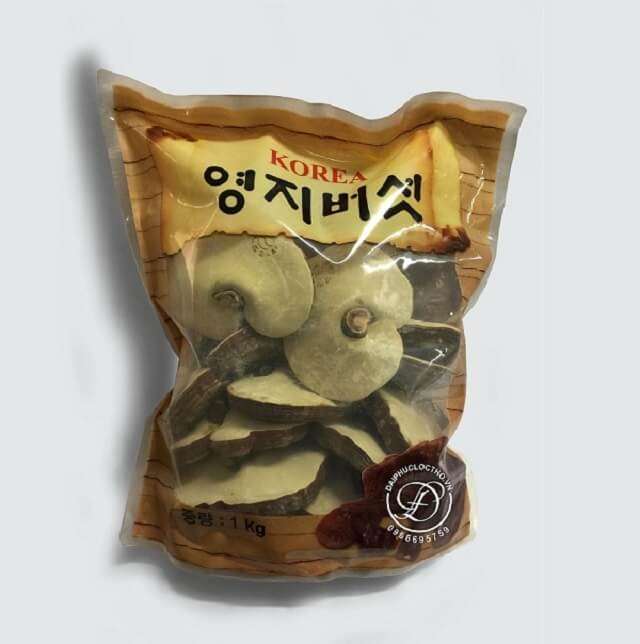 Because Ganoderma has a characteristic bitter taste, if you want to drink more easily, you can add licorice and honey to your liking.
Do not use pots, metal kettles to cook Ganoderma because it can transform the inside.
Ganoderma lucidum works best in the morning, while on an empty stomach. During the day should increase drinking more water to increase the effectiveness of Ganoderma.
Ganoderma is a functional food that supports health. Therefore, Ganoderma cannot replace curative medicine.
Above is information related to green reishi mushroom, Korean yellow bag. Hopefully this information will help you understand the product.
You are viewing the article Top 7 Things To Know About Korean Reishi Mushroom, Yellow Bag in the category Brand Reishi Mushroom In Vietnam of the Ganoderma. Any comments please leave a comment right below the article. Be sure to check out other great posts and share them with everyone!
Related posts