Cordyceps Bao Khang is always one of the many cordyceps brands that many people appreciate for its quality. The products of cordyceps with the brand name of Bao Khang are not only famous for their quality, but also very eye-catching. Today, Ganoderma Will spend this article to share more things you need to know about Cordyceps Bao Khang brand. This will be useful information for those who want to learn about Vietnam cordyceps market.
1. Introduce a few features about the cordyceps Bao Khang
Bao Khang cordyceps company has been established for a while, producing many varieties of cordyceps products with perfect quality. Currently, cordyceps Bao Khang brand is gradually asserting its position in the market.
Bao Khang is also a leading company in the research and technology transfer of cordyceps farming. With quality seed sources, imported directly from Tibet. Engineers at Bao Khang have researched and cultured natural cordyceps fungi on the cleanest and highest quality organic materials. Self-contained farming in the most modern and advanced system to produce cordyceps products under the brand name Bao Khang - Vietnamese brand of high quality products.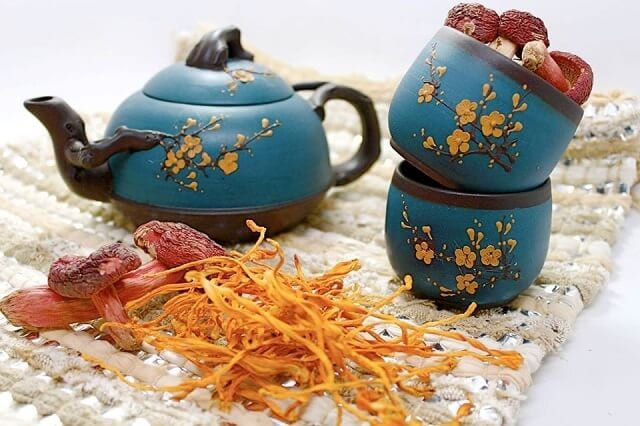 Studies have shown that the ingredients inside Bao Khang cordyceps are quite diverse, not inferior to Tibetan cordyceps. Because the product is carefully selected from the source of materials, there is always a technical expert to supervise in the processes, Ban Khang cordyceps is always guaranteed of high and uniform nutrient content between the products.
All of cordyceps products of Bao Khang brand before being launched to the outside market have gone through rigorous testing. Certified nutritional content as well as food safety and hygiene from the Ministry of Health.
+ Note: Things to Know About Anh Phuong Cordyceps
2. The cordyceps products of Bao Khang
Currently, in the market, Bao Khang brand offers cordyceps products including:
Bao Khang fresh cordyceps products are grown on clean organic media 100%. Therefore, the nutrient content in cordyceps is quite high and always ensures food hygiene and safety.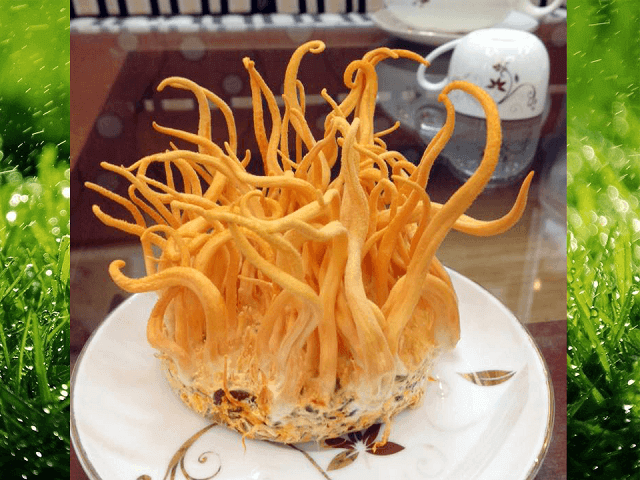 Currently, Bao Khang also provides customers with cordyceps in powder form for convenience of use. Cordyceps powder Made 100% from dried cordyceps by sublimation method. Therefore, the nutrient content of cordyceps is very high.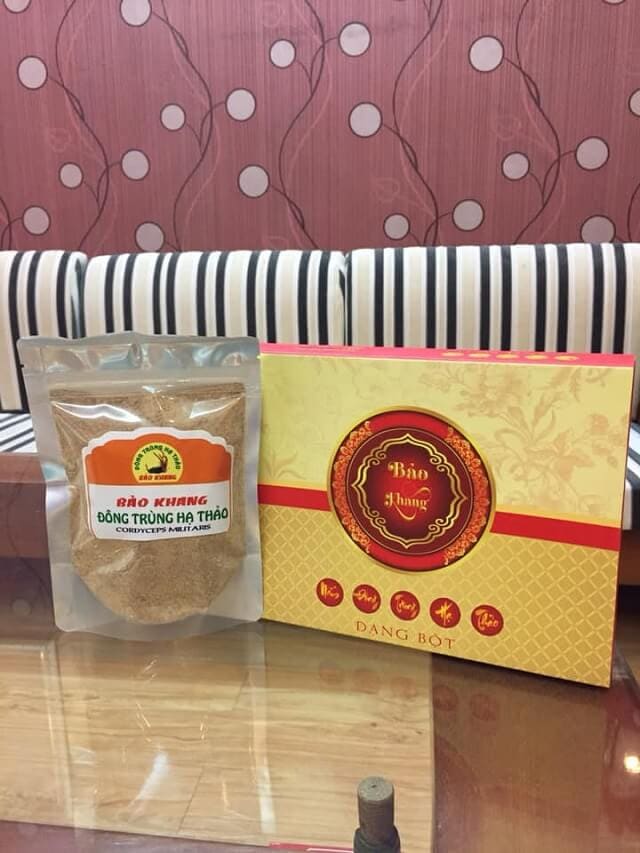 Cordyceps Bao Khang is dry fiber
Dried cordyceps in the brand of Bao Khang used 100% pure fresh cordyceps to make. Products ensure quality, delicious taste thanks to sublimation drying method.
Cordyceps soaked Bao Khang
Products are processed with reasonable doses, convenient to use and have a delicious taste.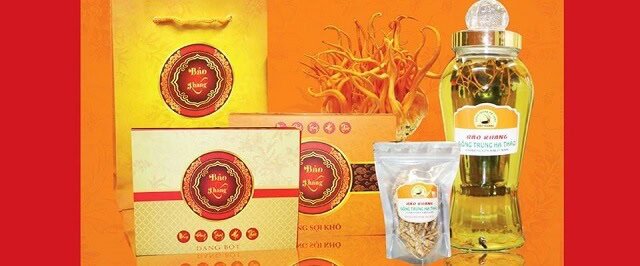 Bao Khang produces cordyceps cordyceps with perfect quality. Wine is selected from quality cordyceps products. Glutinous rice wine is distilled by the traditional method with a gentle, delicious taste. The combination of cordyceps Bao Khang and premium glutinous rice has created a cordyceps cordyceps scored 10 for quality.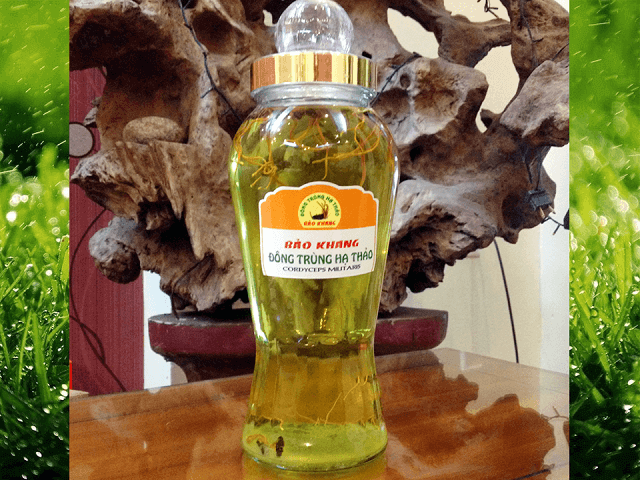 Cordyceps tea branded Bao Khang is also appreciated for its quality. The delicious tea flavor makes the drinker feel relaxed, refreshing but also very good for health.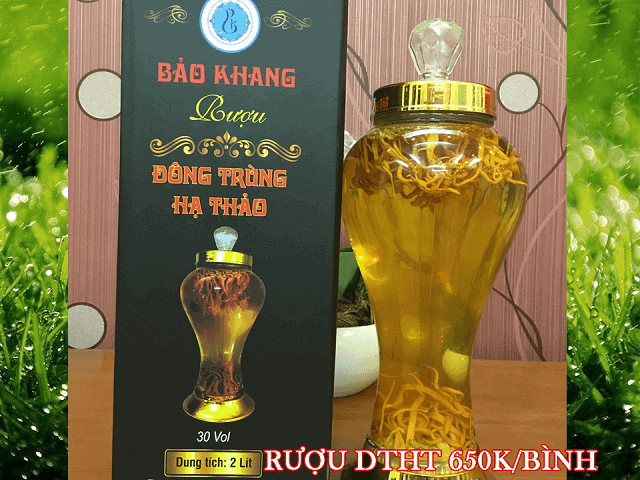 + Note: Things to Know About Ginseng Cordyceps
3. The use and preservation of cordyceps Bao Khang
Using cordyceps Bao Khang brings the following effects:
Prevention and support of cancer treatment.

Improve physiological health for both men and women.

Support and protect the active function of the liver and kidneys.

Against the signs of aging of the body.

Assist in the treatment of diabetes and hypertension.

Strengthen the body, restore health and strengthen the immune system.
For best preservation of Bao Khang cordyceps, it's best to pack cordyceps bags after use. Can be stored in cool compartment of refrigerator or in a cool place, not affected by sunlight.
Hopefully the information related to Bao Khang brand cordyceps that we share. It is the answer to your questions about this product brand.
Related posts