Korean rocky mountain Ganoderma is a rare medicinal herb that brings many benefits to users' health. The nutritional ingredients in Korean rocky Ganoderma are highly appreciated and guaranteed to be safe for health. Do you know any information about the famous reishi mushroom from this kimchi country? Today's article we will share with you top things to know about Ganoderma of the Korean rock mountains. If you are also interested in this medicinal mushroom, do not skip the article below.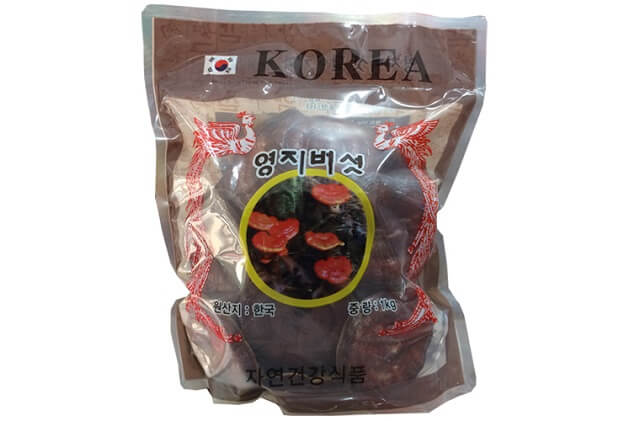 1. The use of Korean rocky mountain Ganoderma
Cancer prevention and support

Strengthening the immune system gives the body a supple health.

Reduce the amount of cholesterol in the blood to maintain a stable blood pressure, improve blood circulation, improve cardiovascular health.

Prevent aging and support skin beauty.

Regulate blood sugar and reduce the risk of fatty, obesity.

Protect and purify toxins for the liver, suitable for treating liver diseases.

Recovering health for newly ill, newly surgical people.

Promote physiological health in both men and women.
+ Note: Top 6 Things to Know About White Reishi Mushroom
2. What is the usual dose of reishi mushroom?
Usually, there is no specific dosage for all people using Ganoderma. Dosage of Ganoderma lucidum will depend on your age, health status and other problems. In some cases, Ganoderma is not guaranteed to be safe for health. So you need to consult your doctor before use.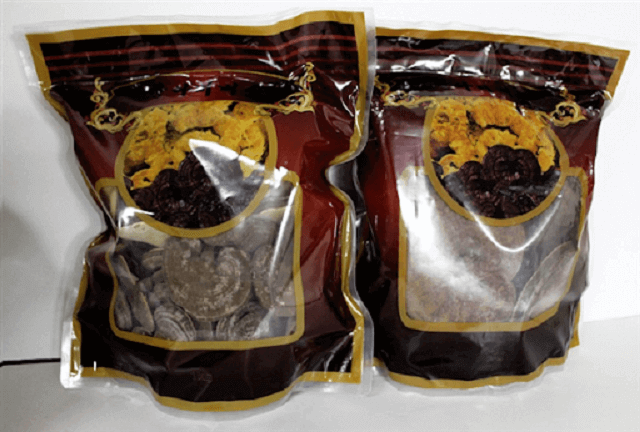 Currently, Ganoderma is prepared in such forms as: Flour, tea bag, water, mushroom ear, sliced ...
3. How to use Ganoderma effectively
Ganoderma is medicinal mushroom so its nature has a slightly bitter taste. So depending on the purpose of use, you can combine Ganoderma with some other herbs such as; ventricular buds, licorice, ginseng, artichoke, honey ...
In Eastern Medicine, yellow flies are often used in the following ways:  
Cook drinking water daily
You use about 50g Ganoderma has been prepared to clean and put in to cook with 1 liter of water. When the water boils for about 3 minutes, turn off the heat and leave the mushrooms to soak inside for another 5 minutes. Next, you will put the kettle on Ganoderma stove for about 20 minutes under a simmer. When the water is still empty, 800ml of water will be drained. Then the mushroom residue continues to cook for 2 more times. You should mix the Ganoderma juice together, put in the cooler of the refrigerator to use gradually.
Grind Ganoderma into powder
Ganoderma into fine powder and brake like tea water to drink daily. Put Ganoderma powder in a kettle and use boiling water to brake. Wait about 5-10 minutes to be able to drink the residue. When finished, you can add boiling water and continue drinking until the mushrooms are tasteless.
You use 200g of sliced dried lingzhi or lingzhi to cover with 2 liters of alcohol. Usually, after about 30 days, Ganoderma can be used, but Ganoderma wine if left for longer will taste better.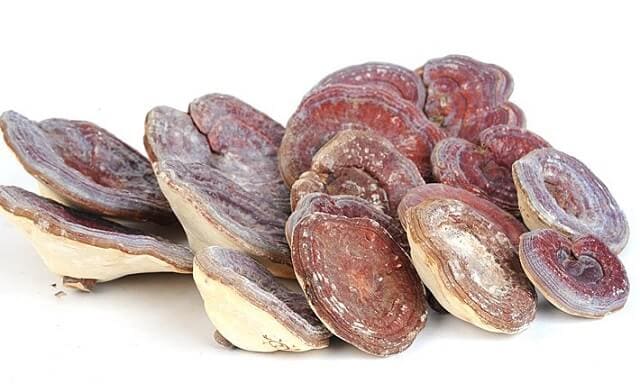 Ganoderma powder after fine grinding can be mixed with honey, chicken eggs to cover the face to improve skin elasticity, anti-aging.
Ganoderma can be combined with some other medicines to cure the disease
Treatment of hepatitis, bile: Add artichokes or the ceiling
Curing allergy, cough: For more honeysuckle, marjoram.
Used to nourish the body: Add ventricular, ginseng.
Users can also use Ganoderma to cook soups, soups or stews. This is a nutritious food for the elderly, frail and newly ill body.
+ Note: 7 steps in growing red Ganoderma bring high yield
4. Note when using Ganoderma to avoid side effects
Because the basic characteristic of Ganoderma is bitter, it is slightly difficult to drink. So can be combined with other herbs to treat. Thanks to the complement to each other, when used will also limit irritation and blood thinning. Depending on the purpose of use, the dosage and the combination medicine will also vary.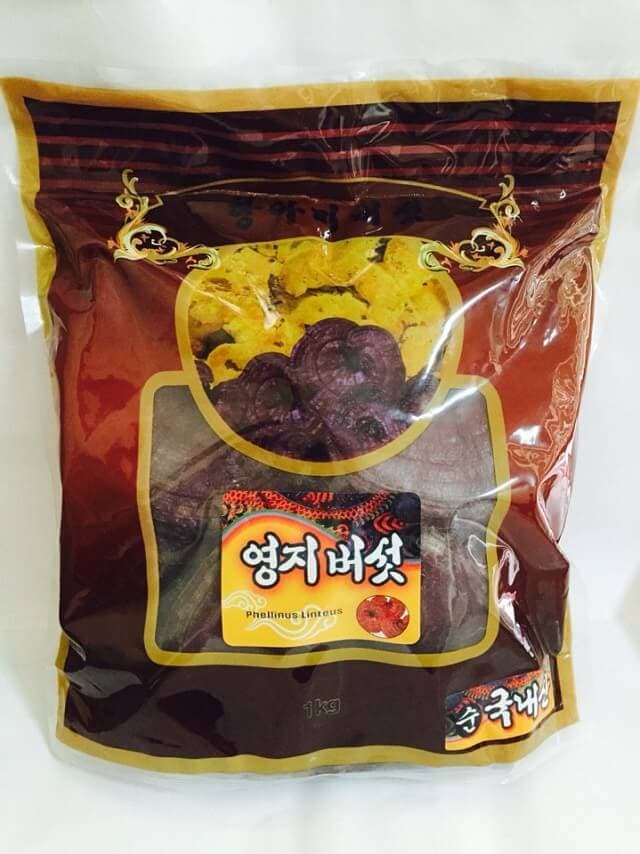 When using Ganoderma, depending on the location of the time that the effect can be different slowly, the effect received will not be the same completely.
Especially for Ganoderma Lucidum Korea has no side effects, so it can be used to drink daily in support of medical treatment.
You are viewing the article Top 4 Things to Know About Korean Rocky Mountain Reishi Mushroom in the category Brand Reishi Mushroom In Vietnam of the Ganoderma. Any comments please leave a comment right below the article. Be sure to check out other great posts and share them with everyone!
Related posts